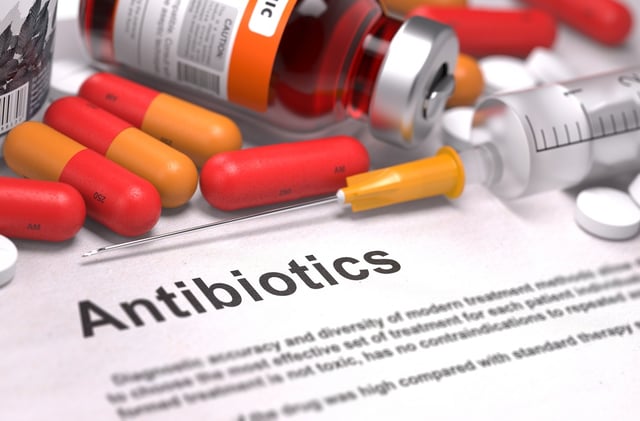 According to the CDC, between 20% - 50% of antibiotics prescribed in U.S. acute care hospitals were deemed unnecessary or inappropriate. That staggering statistic got us at HCA thinking. We knew that there was an overuse of antibiotics, but I'm not sure that any of us realized the extent of the problem.
We'd been talking for awhile about how to get our arms around antimicrobial stewardship, to implement a coordinated program that would promote the appropriate use of antimicrobials (including antibiotics), while also improving our patient outcomes, reducing microbial resistance, and decreasing the spread of infections caused by multidrug-resistant organisms. Our corporation oversees more than 170 hospitals with more than a quarter million employees, and knew we needed to design a program that would fit for everyone. We wanted to make it meaningful, but painless for the provider, and something that they could incorporate into their workflow easily.
We decided to use our EHR which we collaborated with MEDITECH on to help with a Antimicrobial Management Program (AMP) and improve proper use of antibiotics. Here's what we did:
We updated our clinical decision support screens in the provider's workflow to ensure each antibiotic had a duration of therapy based upon the prescribed indication. Originally these screens were used for early

Meaningful Use requirements

, and we only covered broad-spectrum antibiotics, but we worked to update the screens to include most other antibiotics.
Upon ordering an antibiotic, the ordering provider is presented with a screen where they are required to choose an indication for therapy. Based upon the indication, the duration of treatment screen may auto-populate. Both the indication and duration of therapy can also auto-populate based on order set selection, and all information can be deleted, altered, or accepted. The use of these screens are required as part of an enterprise-wide initiative.
Once a provider accepts the medication order, the information flows to pharmacy for verification. Upon verification, the pharmacist is prompted to update either the total doses or the stop date and time fields to match what the provider has specified while ordering the antibiotic.
Some of our providers already participated in very aggressive antimicrobial stewardship initiatives, so our program had to be flexible to meet the wide range of needs throughout our enterprise. This is why we recently developed the Duration of Therapy screen to be customizable at the facility level, so that individual facilities could make changes appropriate to them. We also added an information link to provide evidence-based resources if the ordering physician wants more information. If, for example, there is a question on why a duration of therapy is three days for a particular drug and indication, a provider can simply click on a link taking them to a support document. With these parameters in place, the Duration of Therapy screen supports proper antibiotic ordering, and necessary antibiotics are administered for appropriate durations.
Some of our facilities have already started using these clinical decision support screens and are excited about the new version we now have. To support the screens' incorporation into daily workflow, we created a toolkit, held corporate coaching calls, and developed technical podcasts for provider education and communication.
While these screens will assist our facilities in providing better patient care, they will also assist with meeting regulatory requirements, such as the CDC Hospital Antibiotic Stewardship Program Core Elements, the The Joint Commission Antimicrobial Stewardship elements, and CMS' recently proposed Condition of Participation. We hope other organizations will be able to use our experience when building their own antibiotic stewardship programs, so we can all be better healthcare stewards for our communities.
---
Want to see how one organization is using precision medicine and the MEDITECH EHR? Avera Health implemented processes that convert pharmacogenomic results to actionable data at the point of medication ordering.