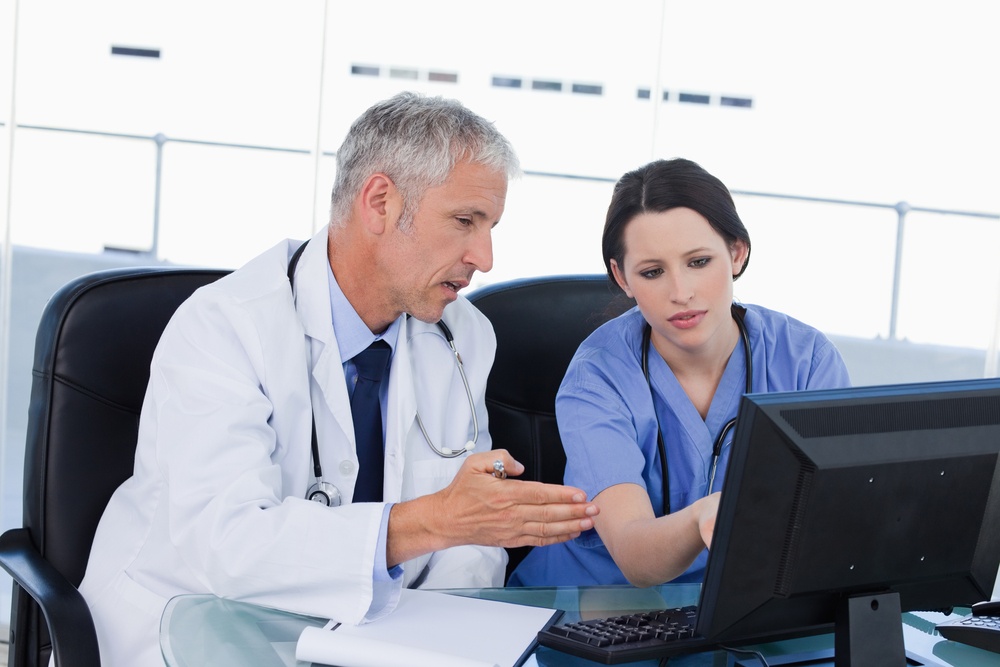 Quality care for our patients is at the heart of Med Center Health. Part of quality care is following the latest evidence-based guidelines for the treatment of various disease states, especially those with high risk of mortality.
According to the CDC, more than 1.7 million people acquire sepsis each year in the U.S. with at least 270,000 deaths as a result. But early identification and intervention can help patients dramatically. As the "Surviving Sepsis Campaign" has grown and evolved under the auspices of the Society of Critical Care Medicine, the CDC and CMS have challenged hospitals and providers to treat sepsis as a medical emergency, set treatment goals, and rigorous deadlines.
A multidisciplinary team, the Sepsis Pathway Committee, was formed in June of 2016 with a highly engaged physician champion. The work group established six goals:
Measure baseline SEP-1 performance and establish process goals

Early identification: sepsis screenings and Code Sepsis process in the ED

Identify and monitor with sepsis clinical panel

Standardize treatment with sepsis order sets

Improve physician documentation of sepsis and infection diagnoses as well as treatment plans

Monitor progress and identify new opportunities
Starting in December 2016, Med Center Health went live with new sepsis protocols and processes in the ED and hospital. Within just the first several months, we achieved some impactful outcomes:

Sepsis mortality rate decreased by 10%

Sepsis readmission decreased by 5%

SEP-1 core measure compliance increased by 13%
The CDC states, 'hospital mortality rates reduced up to 20% with at least 52% compliance rates with the Sepsis Bundle.' Our Sepsis Pathway Committee established a SEP-1 goal of 55% and a mortality target of <=20%. Monthly, the Committee monitors performance, opportunities, and outcomes, particularly assessing how MEDITECH can increase performance.

Education and awareness are vital to the sepsis process. For every hour you wait, the likelihood of mortality from sepsis increases 7%. Our EMS service is the first line of recognition—trained to screen for sepsis, start key interventions and call the emergency department from the field to alert of an incoming septic patient. Our sepsis processes in the hospital begins at triage in the emergency department, where every single patient is screened for sepsis by a nurse. The electronic screening is built into our MEDITECH system with an automated process that calculates a sepsis risk score. If sepsis is detected in the emergency department, clinicians are prompted to order a standardized Sepsis Bundle order set.

For admitted patients, every single patient in the hospital is screened for sepsis every 12 hours.
A sepsis clinical panel in our EMR highlights abnormal vital signs, tests and imaging that may indicate sepsis. Our staff can view this single page to screen and identify sepsis. There is no hunting, searching and changing screens to find various sepsis indicators. This is especially important for the less tech-savvy users, giving a complete picture of sepsis if it's present. With the sepsis clinical panel, we're able to expand and graph values to look for the severity of sepsis and the impact of treatment interventions on sepsis indicators.

Once sepsis has been identified, our sepsis bundle order sets are standardized for either hospital setting: inpatient or the ED. With the most common tests and medications and dosing already built in, the order sets make treatment fast and effective. Features include:

Weight-based IV fluid orders to meet compliance for hypotensive severe sepsis/septic shock cases

Broad-spectrum antibiotic combinations that consider infection source and allergies outlined by Infectious Disease and Pharmacy to facilitate antimicrobial stewardship

Lactic acid order that facilitates trending by automating a repeat order one hour later if the first result is critically high
To meet SEP-1 core measure requirements, we have built prompts into MEDITECH's physician documentation module. Since 96% of our sepsis cases have sepsis upon arrival, emergency department documentation has a designated "sepsis" tab. This sepsis tab ensures severity of sepsis is diagnosed (which drives effective coding and billing) and all required documentation of a thorough exam occurs. If a sepsis, severe sepsis, or septic shock problem is added under the History & Problems tab or in Physician Documentation, this reveals a section on the Quality tab for documentation of reasons for not administering aspects of the SEP-1 bundle that may allow for exclusion from the core measure. You can add an addendum of any extra notes here too. This is especially useful with voice dictation to capture the narrative aspect of care.

If you can find areas within your EHR to analyze sepsis-related data, you'll see the impact early recognition and interventions will have on patient outcomes. We took advantage of MEDITECH's Sepsis Management Toolkit for outlining the best practice workflow and system setup recommendations. In less than a year, we saw improvements in terms of dollars, compliance, and patient safety.

Utilize your EHR to drive better, measurable patient care. Take the time and resources to prepare and implement sepsis tools properly to set your organization up for immediate and long term success.

Already a MEDITECH customer? Access the EHR toolkits now.
---
Lots of MEDITECH customers are having success with sepsis management. Download our Case Study to see how Avera Health uses MEDITECH's EHR to help reduce sepsis mortality rates.