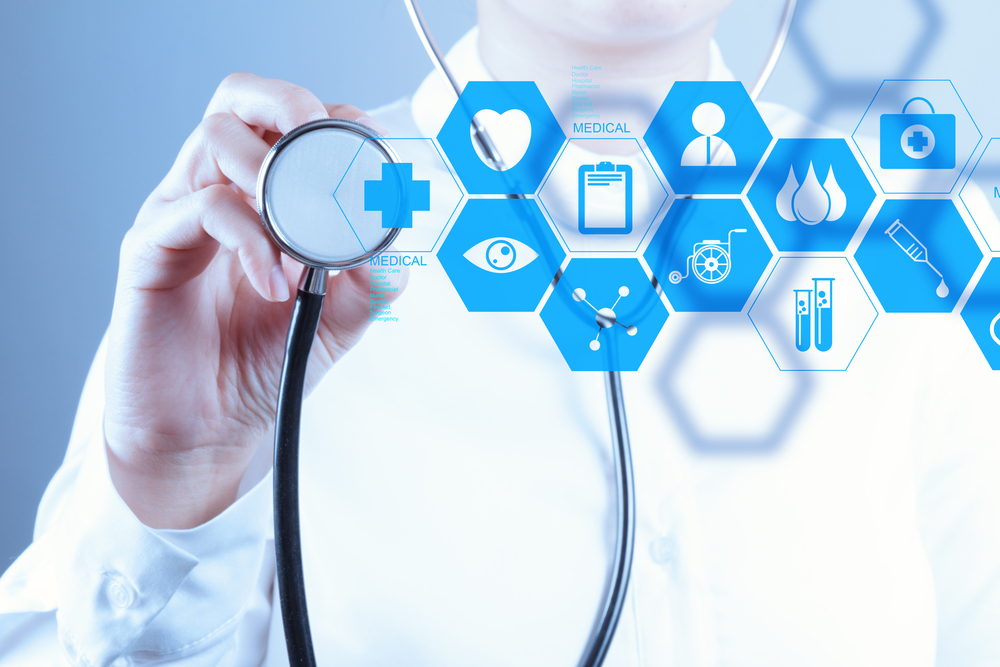 2020 has taught us many things, to say the least. Looking ahead, we can leverage what we've learned to help propel us into a more patient-centric and sustainable healthcare system. This is especially true for how we choose to move forward with digital health strategies, driven by patient expectations and provider needs, not just in Canada but around the globe.
Throughout the pandemic, we have seen the need for digital solutions to be rapidly implemented to benefit both patient and provider. The swift adoption of virtual engagements across the continuum of care demonstrates how we can adapt digitally to meet the needs of patients. Virtual care is becoming a permanent part of healthcare, ranging from mental health to physical therapy. We're seeing this unfold throughout Canada as well as the US.
At Markham Stouffville Hospital, we were able to mobilize MEDITECH's Virtual Visit solution quickly. Working with two other hospitals as part of our SHINE partnership, we had the technology up and running within five weeks of COVID-19 hitting. In conjunction with the Ministry of Health's Ontario Telemedicine Network solution, the MEDITECH solution offered providers the opportunity to launch a Virtual Visit while they were in the patient chart — further enhancing and improving both the provider and patient experience.
Key components for a smooth Virtual Visits rollout
From the onset, with the pandemic pausing elective surgeries and a need to replace in- person outpatient ambulatory services, we had to move at an accelerated pace. The success of this implementation relied on the following key pillars: patient-centric, provider-focused, and a physician champion.
Patient-centric: Patients want flexible, convenient access to their providers, and would like to avoid things like travel or sitting in crowded waiting rooms. The majority of patients also want to feel connected with their care teams beyond a telephone call and Virtual Visits allow them to feel seen by their providers.
Provider-focused: We were able to quickly introduce, and have increased, adoption as the Ontario Ministry of Health further opened billing codes, whereby physicians can bill for the services they provide. The build in MEDITECH made the engagement with their patients seamless from both a virtual and charting experience.
Physician Champion: We purposely selected an orthopedist for the trial run before fully deploying the functionality in other areas. The ortho clinic is one of our busiest clinics, as patients who are suffering from fractures or are or in need of prosthetics can't halt treatment, and they especially need to know what's next in their care journeys. If Virtual Visits could work in a busy ortho setting, it would work in other settings as well. This would allow patients to stay connected to their providers regardless of the circumstances, as well as enable clinicians to provide the types of quality interactions patients have come to expect.
Our physician champion worked collaboratively with our implementation team to provide guidance around clinical workflow and helped manage provider expectations. From there, we created a team of superusers who would provide at-the-shoulder support.
To onboard clinicians and patients, we worked with our privacy department to put together Virtual Visit guidelines, including definitions and standard operating procedures. We created tip sheets for both clinicians and patients to expedite the learning curve, as well as set expectations for during and after the visit.

We also had the advantage of having implemented the Patient and Consumer Health Portal last year, with approximately 16,000 patients already enrolled. That number has grown to well over 22,000.
Planning for the future
We've had great success, and have since been able to extend the functionality to eight other practice areas. For example, Virtual Visits have worked extremely well in the Physical Therapy setting. Therapists can see how their patients are doing, and help them make corrections to their therapy routines when needed.
Patients continue to request more and more access to all types of Virtual Visits. We would like to see this functionality become available throughout the entire continuum of care, where applicable, and are currently looking at ways to integrate the areas of primary care, long term care, and community agencies. Our focus is on the patient experience, and we see real opportunities within the Ontario Health Teams Model, which aims to create a patient-centric system by providing better, connected care.
---
MEDITECH's Virtual Care solutions enable patients to stay connected to their care providers (and your organization) via convenient video visits, no matter the circumstances.