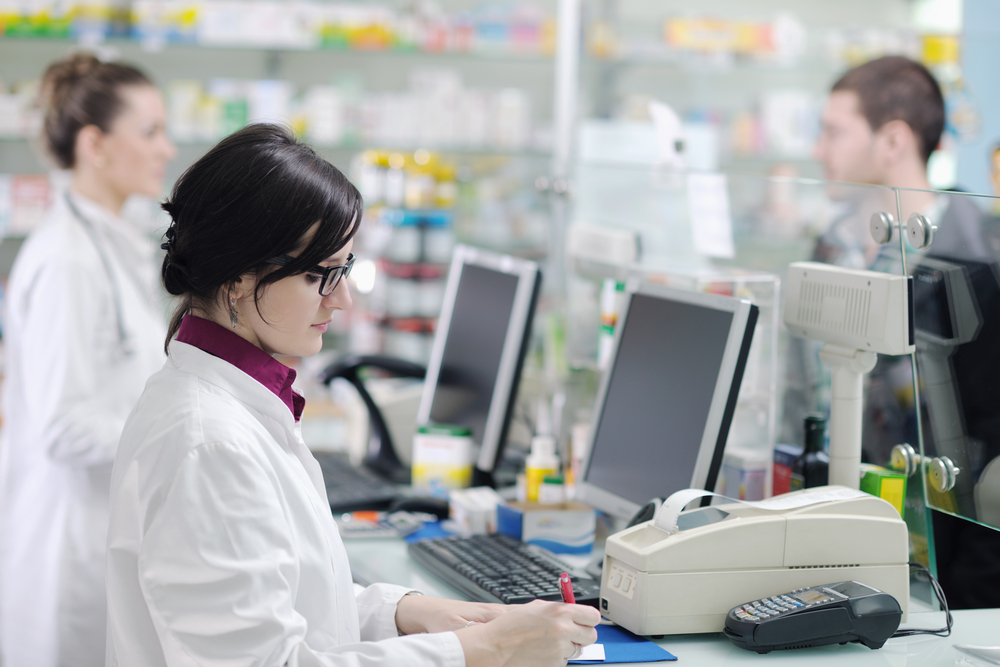 In healthcare, patient safety and quality of care are the highest priorities. As President of Healthien Inc. healthcare consulting services, I help providers meet these priorities by addressing pharmacy and order management-related issues that could result in adverse patient events.
In my experience, the most effective way to maximize patient safety is by having an automated clinical decision support system (CDSS) that protects patients from errors and omissions, while also streamlining providers' workflows. Creating this type of CDSS requires innovation and a customizable EHR like MEDITECH Expanse.
For example, patients with suboptimal renal function who are prescribed the diabetic drug Metformin may suffer serious kidney injury if they undergo an imaging procedure with contrast media. Therefore, providers should review the patient's medication list before ordering a contrast imaging procedure, which could pose a burden due to pressures of patient volume per provider.
At Halifax Health in Daytona Beach, Fla., providers in the clinical practice are now able to order imaging procedures requiring administration of contrast media before reviewing the patient's current medication list, without worry due to new safety clinical decision support.
To mitigate this risk of kidney injury, we were able to customize the Expanse EHR rule engine to build a robust clinical decision support system that automatically detects if the patient is currently prescribed Metformin at the point of ordering the contrast procedure. The system also checks the patient's eGFR (estimated Glomerular Filtration Rate) lab result to make sure it is 60 or higher.
If the result is below 60, it automatically creates a pharmacy order to discontinue the Metformin for at least 48 hours, or until further notice. Additionally, the system also auto-generates a lab order to test the patient's eGFR 48 hours later. Likewise, in the outpatient setting, the system will automatically check the patient's home medication list and lab results, and then automatically generates an alert to the provider instructing the patient to stop taking the Metformin for 48 hours if the eGFR is below 60.
Now, providers in the Halifax Health clinical practice are able to order imaging procedures requiring administration of contrast media without worrying about drug contraindications.
This was possible because of how easily and quickly we could customize our EHR. As a result, we have improved safety for diabetic patients undergoing imaging procedures with contrast by streamlining the medication reconciliation process — and because it is automated, it relieves the burden on providers.
Supporting more informed opioid stewardship
This process was similar to how I worked with Halifax Health to build prescribing rules for opioids into its EHR.
After the Florida State Senate passed House Bill 451 to address overprescribing of opiates, providers were required to review the database of the Prescription Monitoring Drug Program (PDMP), which proved to be a cumbersome process. Additionally, the House Bill required physicians to counsel patients about the risk of opioid use and provide alternatives to opioids before prescribing them to patients in non-emergency situations.
To ensure compliance with the regulation, documentation tools were designed and direct access to the PDMP and related educational materials were embedded into the EHR. Again, thanks to the customization supported by Expanse, we built a system that requires providers to document patient counseling on opioid risks and alternative medications offered by answering one query only once. Once this query is answered, providers will not be asked again during the patient stay, regardless of how many times they order or change an opioid prescription.
As a result of this new system, the total number of opioid tablets prescribed by Halifax Health health providers decreased by 40%.
Because of its easily personalized EHR, Halifax Health quickly adapted to these new regulations by designing an e-prescribing process that was safe and seamless, making it easier to optimize patient safety without increasing staff workload.
In both cases, our goal was to increase patient safety by further automating clinical decision support within the EHR. Whether the need arose from an internal process review as in the Metformin case, or from external requirements like the new opioid law in Florida, Halifax Health could respond quickly and effectively.
These improvements were achieved because Halifax Health uses MEDITECH Expanse, an EHR that is not only intuitive and adaptable, but also easily personalized to any clinic or physician practice.
---
See how MEDITECH Expanse offers physicians the experience they deserve.