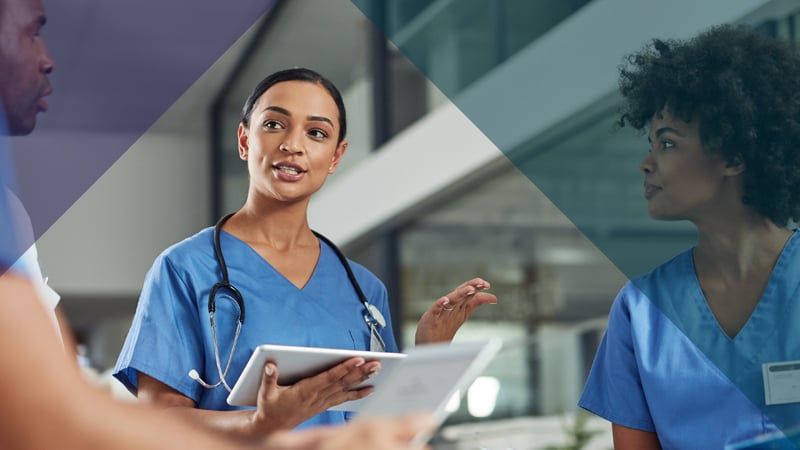 In the last few years, we've undergone a lot of changes at Boone Health. These changes have given us the opportunity to adopt new internal modules, adjust our framework, and elevate the way that we address problems within our organization.
In April 2021 Boone Health, located in Columbia, Missouri, implemented MEDITECH Expanse. Formerly leased by a larger health system, we decided to operate independently while simultaneously undergoing a MEDITECH Expanse implementation.
Everything was new: new EHR, new network, new applications. We were starting with a clean slate, and though the challenges were many, we knew this was the perfect time to determine what works best for our staff and our organization as a whole.
In our previous system, we were one of eight hospitals. This made it more difficult to know from a functional standpoint what our nurses needed leading up to the go-LIVE and post-implementation as we identified areas that needed a little more attention. But with this being my third EHR implementation at Boone Health, we were able to take a more proactive approach and involve our nurses from the get-go.
Forming the optimization group
We saw quickly that we wanted to give more attention to clinical workflow issues, in particular nursing documentation. But rather than leave the decisions to IS and nurse managers, we took a different approach. We formed our Nursing Optimization group, which includes a member of staff from every specialty to ensure equal representation across the board and to give nurses a much deserved voice in decisions.
We made it a priority in IS to empower nurses with more ownership over the system and give them the platform they needed to offer their expertise. With my background as a nurse and the clinical backgrounds of the staff on the IS team, we were able to recognize the importance of letting the end-users on the floor be the driving force for change. We aren't the ones using the EHR on a daily basis and caring for patients at the bedside, so we wanted to hear from our frontline staff.
Connecting nurses
Upgrading to MEDITECH Expanse from our previous version of the platform and collaborating with staff across specialties has positively impacted our nurses' workflows. The view of the EHR is now consistent across the board, supplying our nurses, therapists, and all end-users with the same view as physicians. The benefits of this change are far-reaching: improved nursing documentation, enhanced communication across care teams, and an increased feeling of connection among our end-users.
In forming nursing optimization groups and asking for participation from all specialties, we wanted to ensure that no decision is made that benefits one group, but negatively impacts another. Operating within an infrastructure that includes nurses in decision-making and promotes equal representation among staff has only helped our organization and improved communication overall.
Nurses now have a space where they can voice their concerns and share ideas for change, knowing that their opinions and experiences are valued by our organization. Being a nurse myself, I have been grateful to collaborate with IS, nurse managers, and staff nurses to ensure that decisions are not made for nurses, but rather by nurses because no one knows the challenges that nurses experience better than nurses themselves.
---
Continue the conversation and hear more from our nurses.