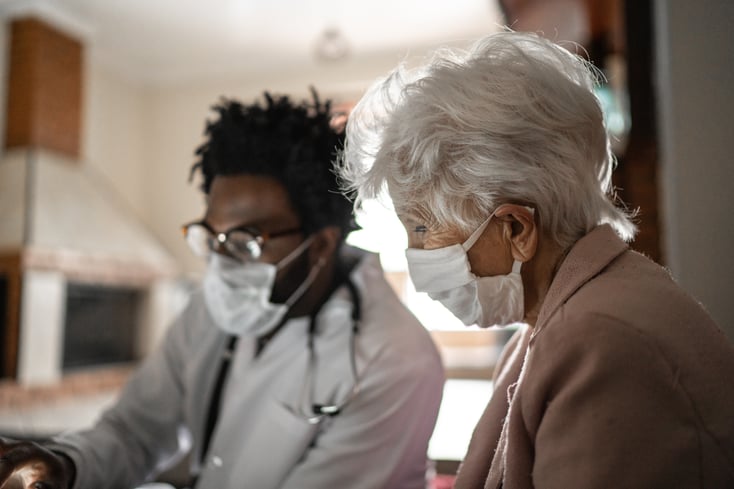 We've witnessed a real transformation for home care delivery over the past year and a half. Sparked by the COVID-19 pandemic, technology has taken a "quantum leap" forward as clinicians are now actively embracing integration and working together as a care team to keep patients safe, healthy, and out of the hospital whenever possible.
We explored these issues during MEDITECH's recent virtual 2021 Home Care Symposium, as well as legislative initiatives, software updates, product demonstrations, and upcoming training workshops. Not surprisingly, our discussions always came back to a few key industry topics: Our persistent need for innovation, the importance of adapting to new realities, and determining what we can do to prepare for a future where home care is actually preferred by many patients.
The past year, while unbelievably difficult, has produced a notable shift in how patients perceive home care. As COVID-19 infection rates rose, particularly among the elderly in rehab and long term care facilities, many patients were happy to take advantage of home health options following a hospital stay. While not a substitute for an ordered home visit, virtual care and telehealth quickly became central to the healthcare experience in 2020 - and now they are here to stay.
In this climate, I've seen industry attention around Expanse intensify, thanks to its inherent integration. During the symposium, we showed exactly how our platform's integration could help a COVID-19 patient move quickly through their care transitions. Attendees saw how every provider can easily access all the information necessary to provide the best care remotely. And I'm so proud to see these advancements reflected in MEDITECH's recent Best in KLAS 2021 evaluations, with our Home Health EHR solution ranked #1 in <200 average daily census category.
Promising changes could also be coming to home health as we see a boost in support from the new U.S. administration. President Biden, who has championed home care throughout his political career, recently proposed a $400 billion package that includes funds to expand access to affordable home and community-based care. This proposal also includes an increase in wages for those who provide needed home health services.
One thing is for certain, care delivery models will continue to evolve with the consolidation of data-driven services and technologies, especially in the aftermath of the pandemic. As more patients embrace the convenience of home care, flexible EHRs will continue to be one of the best tools for keeping our communities healthier, safer, and more satisfied.
Change isn't just coming; it's here, and we are ready for it.
---
Learn how Val Verde Regional Medical Center keeps patients engaged at home through Expanse Remote Patient Monitoring.