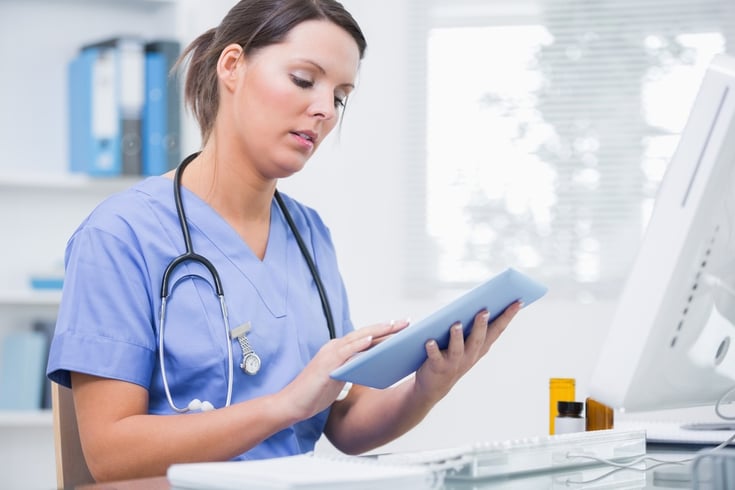 Think of where your hospital's IT department was six years ago. Now, consider where it is today — and how you see it evolving in the future.
In the past six years, Halifax Health has undergone a total transformation in how we approach IT, from having experienced a number of challenges, to being named the Best Place to Work in IT in midsized organizations for three straight years by Computerworld.
As I'll be explaining at HIMSS18, the journey to a more effective and clinically integrated IT department starts with determining a philosophy to guide it. At Halifax, our goal was to turn IT into a true service organization, with four key objectives: Providing Customer Service, Maintaining Operational Stability, Enhancing Operational and Strategic Initiatives, and Safeguarding ePHI.
I'll be speaking in more detail about all of these principles at HIMSS18; for this blog, I'm going to focus on a summary of our 10 IT leadership principles and one in particular that has provided us with highly visible results: Show the Future.
IT leadership principles
Understanding that a transformation of this scale had to include everyone within the IT department, we adopted a set of 10 IT leadership principles to achieve the integration Halifax Health was looking to implement:
Accessible

Visible

Approachable

Consistency

Connections

KIS [Keep It Simple]

Always Listen

Be a Storyteller

Celebrate Successes

Show the Future
These guiding principles resulted in far lower turnover — less than 6 percent where before it had been more than 30 percent — and exceptional leadership assessment scores versus the overall hospital results and Press Ganey's national healthcare average.
Even more critically, our IT transformation prepared us to implement the future of medical technology, including predictive and prescriptive alerting, and interoperability to improve the availability of critical data among the many systems that are utilized in the hospital.
All of these impacts combined to provide us with the ultimate positive result: Our clinicians and providers are no longer chained to computers and can spend more time with their patients.
Showing staff a future
As part of our IT transformation at Halifax Health, we've worked to develop our IT talent from within. We have had many instances where we've given team members the opportunity to do more, and they've built a career at Halifax Health. Approximately 40 percent of our staff started their career at the Service Desk.
To use one example, we had a scripter who'll be retiring later this year. Six months ago, we started looking at our service desk staff and found someone with the aptitude and interest in learning how to do scripting. He started coming up one day a week to work with the retiring team member, and we were then able to find a replacement for his position at the service desk. He will be working full-time with the scripter for two months prior to her retirement, so it'll be a smooth transition.
Many team members have also earned new credentials through our tuition assistance program as part of our overall approach of encouraging education and exploration for our staff.
The journey to clinical integration
Our journey at Halifax Health continues, and I understand that we aren't alone in facing the challenge of transforming an IT department to better support clinical operations, so I'm looking forward to the opportunity to explain our journey in much more detail at HIMSS18.
My goals with the presentation are to:
Present our effective leadership principles to gain trust, confidence, engagement, empowerment, and retention of IT team members

Discuss the value of building and sustaining core objectives: Customer Service, Maintaining Operational Stability, Enhancing Operational and Strategic Objectives, and Safeguarding ePHI

Describe key executive initiatives to transform your IT department into a respected department within your organization

Identify proactive strategies that allow IT teams to become more active and responsive in creating clinical innovation for your organization
Halifax Health's IT operations have become more visible — in a positive way — and transformed into a modern, agile, responsive, customer-oriented group that is ready to evolve with the hospital's continued development.
Stafford is scheduled to speak at HIMSS18 on Thursday, March 8 from 1 to 2 p.m. at the Las Vegas - Venetian Conference Center, in Galileo 901. | Visit the HIMSS18 website
Read The Essential Guide to EHR Value and Sustainability: