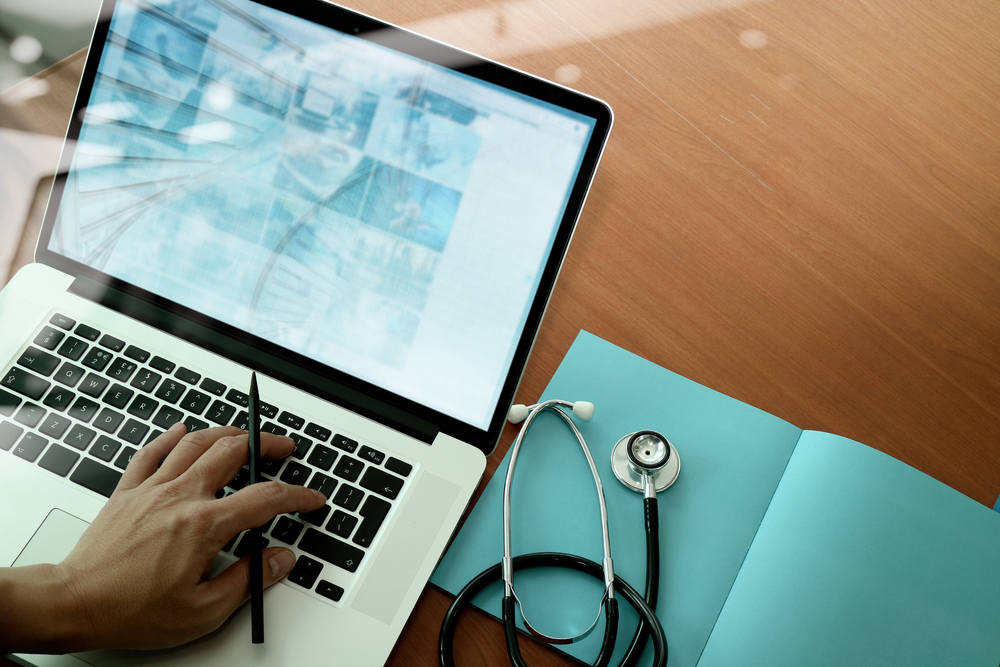 CMS recently announced that they've extended the Educational and Operations testing period for hospitals and providers to comply with the Appropriate Use Criteria (AUC) program without payment consequences.
Another year may seem like a lot of time, but it may be exactly what is needed as many organizations are finding AUC implementation to be more complex than they anticipated from technical, operational, and application perspectives.
Adding to that complexity is the recent release of a portion of operational guidelines and claims requirements from the Centers for Medicare & Medicaid Services (CMS).
Because EHR vendors need to update their system code to accommodate these changes, that makes the compliance effort a moving target for some organizations.
Determining your progress
The development and implementation specific to the AUC requirement should be at the top of your organization's priority list. Setting up the technical infrastructure and system applications to accept and transmit this information is just one area you will have to focus on.
If you are not also preparing for the operational, measuring, and control pieces of this puzzle, you may discover new challenges in 2021.
Take a moment to review the following statements, and to determine if you can answer them affirmatively for your organization. If you can, you're well on your way to being prepared for the new AUC requirements:
We have selected our

qCDSM

vendor.
Our EHR system is up to date or we have scheduled the necessary updates for any code changes needed to support AUC.
We are actively requesting AUC consultation information be included on all appropriate outpatient orders received for imaging services.
Our claim forms have been updated to include the proper codes and modifiers in the segments for submission to Medicare.
Our staff members have completed training on our internal policies and procedures and system application of AUC criteria.
New policies versus existing policies – an opportunity for confusion
Beyond technical setup, the key to AUC preparation is understanding how your facility stands with the compliance of similar existing programs, since AUC calls for many of the same decisions, policies, and actions that were developed for Medical Necessity and Prior Approval requirements.
The challenge for healthcare organizations is that the new AUC requirements don't replace any of these existing programs. Without clear policy definition, communication, and monitoring, your staff can become confused and misunderstand the true requirements needed.
This provides you with a great opportunity to review how these other programs are currently being handled, how your staff is following policy, and how you can streamline processes to improve your AUC compliance.
In respect to billing, the similarities with other programs also hold true: You'll want to ensure that claims submitted to Medicare have the appropriate codes and modifiers. This is another opportunity to review and improve your current denial management process.
Is your organization actively mitigating these errors and omissions? And if not, how will you ensure they don't get confused with AUC-related denials once this program is LIVE?
Baseline submission results plus communication equals a smooth road to success
Your organization should be developing a good baseline of submission results – this information is essential to avoid penalties come 2022.
In addition, this baseline data is helpful in developing instruction and communication around AUC requirements, and provides a clear picture of where you stand today and how you can identify AUC-related denials and issues.
Coupling your baseline results with a clear plan for your staff to follow when they hit barriers or have questions will smooth the road to AUC success.
Preparedness makes policy changes easier to implement
Lastly, changes and new guidelines are almost guaranteed in 2021. Some of the recent changes or milestones to the AUC requirements include:
Beginning with the AUC Program Education and Testing period on Jan. 1, 2020, Medicare Authorization Centers (MACs) now accept HCPCS modifiers on claims; however, claims without the modifiers will not be denied until 2022.
The new AUC metric is termed "adherence," and is listed as one of three outcomes: Adheres to AUC, does not adhere to AUC, or there is no AUC applicable.
The information from the ordering professional's consultation with the qCDSM must be appended to the furnishing professional's claim in order to be paid.
Specific exceptions will be allowed:
When the ordering provider has a significant hardship.
Situations in which the patient has an emergency medical condition.
When applicable imaging service is ordered for an inpatient and for which payment is made under Part A.
When the K3 segment will be used to report line level ordering professional information on institutional claims.
Having the technical infrastructure in place, a good baseline of results, and a defined communication plan/process will make the upcoming adjustments easier to implement.
Interested in learning more? Check out CereCore's on-demand webcast: 90 Days to AUC Success.
---
Meet MEDITECH's Innovators and see how Expanse improves care.