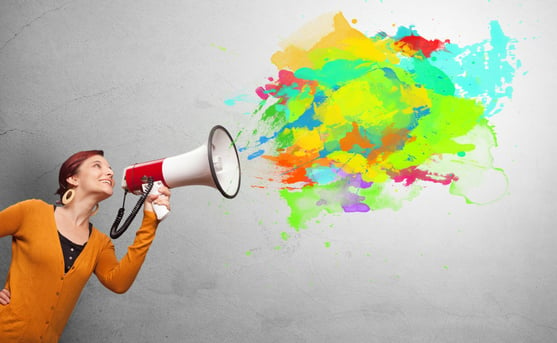 The power to speak and communicate our needs clearly is something that most of us take for granted. It is only when these abilities are compromised that we begin to recognize their true value.
Communicating with patients suffering from COVID-19 has presented a new set of challenges for healthcare providers.
In the COVID-19 landscape, many patients end up on ventilators or other forms of respiratory support, rendering them unable to speak. Hospitals are restricting visitors during this time, making loved ones who would normally act as communication partners unable to facilitate conversations.
To address these challenges, clinicians and researchers in the fields of speech-language pathology, nursing, and psychology are turning to augmentative and alternative forms of communication (AAC) to help patients communicate.
A valuable resource that they've created is pandemic-specific picture communication boards. Patients can point to common questions and requests on a board, including "What's my COVID-19 status?", "When will my ventilator be removed?", and "Call my family."
In the past these boards have been used to facilitate communication with stroke victims, those with cerebral palsy, and other individuals who may have difficulties expressing their needs. Now, they provide an opportunity for providers to communicate with COVID-19 patients while maintaining the recommended physical distance.
Care teams are also using more standard communication boards with the alphabet, written words, pictures, or photos so that patients on ventilators can spell messages or point to written words or pictures to communicate their needs.
Specialists are working in conjunction with care teams to establish clear "yes or no" signs with each patient that can be posted on the patient's chart or by their bedside.
They are also implementing clearer guidelines for healthcare providers who have to communicate while wearing protective gear. Physicians and nurses are instructed to always stand where the patient can see them and to only ask one question at a time before awaiting a response. Giving the power of communication back to patients during times in which they might be feeling frightened and vulnerable is essential to their recovery.
However, getting patients off of ventilators is only one step in the road to their recovery. In most cases, patients can't resume their normal diets right away without running the risk of choking or aspirating. Patients deemed to be at risk are placed under dysphagia management, which essentially means that we are trying to maintain adequate nutritional intake for the patient while maximizing their airway protection.
We've been doing lots of swallow evaluations and dysphagia management for patients coming off of ventilators during the pandemic, and in most cases I need to work with them to come up with a therapeutic plan to get them back to a certain diet.
Depending on their condition, patients might be placed on a puréed, ground, or soft diet, with or without a modified liquid consistency. Typically, liquids are most difficult for patients to consume after being on a ventilator for any length of time, so making sure they stay hydrated is paramount.
Other patients might need to position their heads a certain way in order to eat, or eat using special utensils. During a time when the patient might feel scared, hungry or helpless, it's so rewarding to be able to help give them back some level of control.
Like many healthcare providers, some speech language pathologists and audiologists have had to make the difficult transition to virtual care. Thankfully, CMS is now reimbursing for video visits from PT, OT, and Speech Language Pathologists, which is an important step in extending the reach of these therapies, and the profound impact they can have on patients' lives, while keeping in line with social distancing protocols.
Every May, Better Hearing and Speech Month (BHSM) provides an opportunity to raise awareness about communication disorders and the role of Speech Language Pathologists in providing life-altering treatment.
Let's acknowledge the audiologists and Speech Language Pathologists for the work they've done as part of the clinical team to help patients during the COVID-19 pandemic. Through their work, they're able to put patients first, and give a voice back to the voiceless.
---
See how MEDITECH is supporting healthcare organizations during the COVID-19 pandemic.