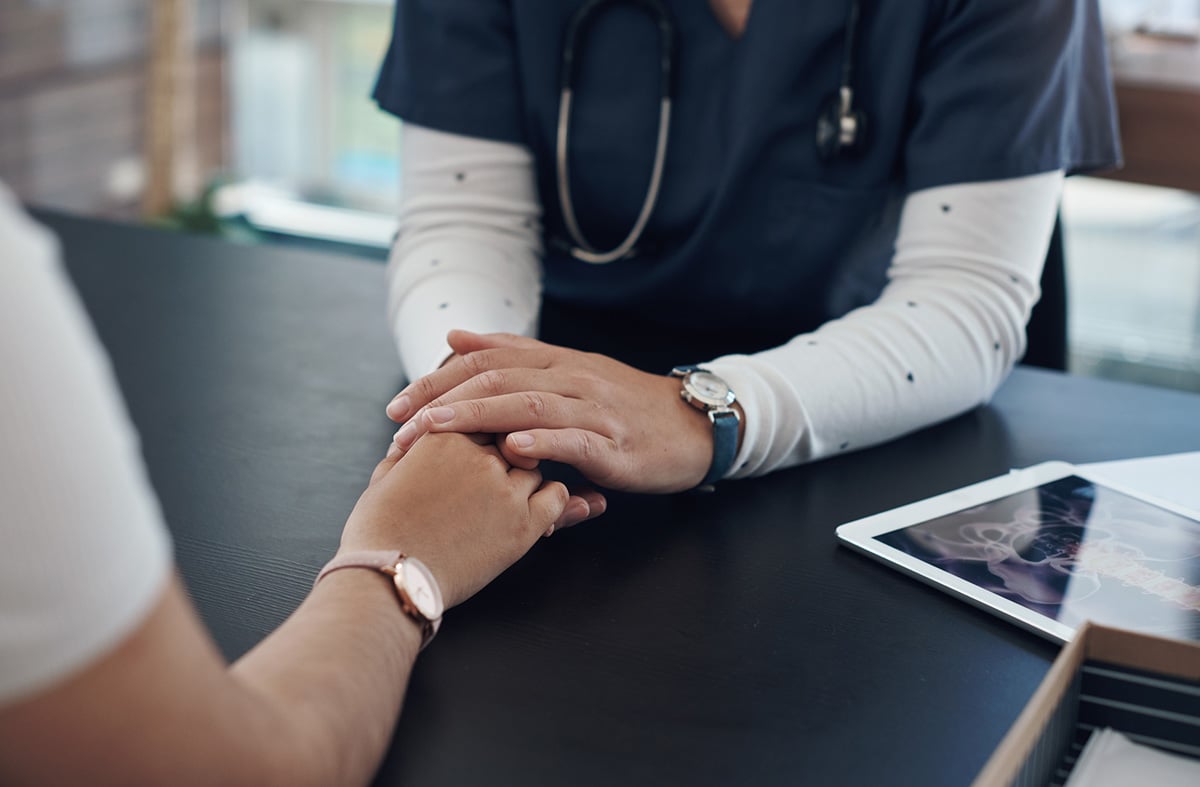 Community healthcare isn't just about clinical accuracy; it's also treating patients with sensitivity and compassion when they are most vulnerable. One of the most difficult situations involves addressing the immediate physical and psychological needs of sexual assault survivors. It's so important that nurses take the time to give that extra level of patient support in these circumstances, while also documenting carefully and accurately.
At WhidbeyHealth Medical Center, we found that our EHR could help us to navigate the complexities of these cases with electronic assessments for our Sexual Assault Nurse Examiners (SANE). Eliminating the paper process for these specialty clinicians was a key part of our SANE initiative, to ensure efficiency while at the same time providing attentive and nuanced care for traumatized patients. Our main goals for this project included:
Privacy/security: eliminating unnecessary exposure of explicit documentation to non-clinical staff
Data preservation: no more legibility issues and plenty of room to provide additional patient details
State guidelines: ability to execute new state level procedures for evidence kits
Patient education: an easy way of providing updated instructions and resources for post-care.
Once we decided to create the SANE assessment in our MEDITECH system, the SANE Manager reached out to local law enforcement, who explained their new evidence tracking system, discussed evidence collection, and provided helpful info on what happens to patients after a hospital encounter. A local support group called Citizens Against Domestic and Sexual Assault (CADA) reviewed our assessment questions and patient instructions for sensitive wording, and guided nurses on which phrases to use, as well as which ones to avoid.
Our eight SANE nurses (who collectively conduct about 20 exams per year) were highly involved in the project from the very beginning. They helped to design the assessment layout, provided appropriate terminology, and performed usability/acceptance testing prior to go-LIVE. In addition, the ED Manager and physicians helped to optimize workflows and patient movement between the ED and Obstetrics department, while HIM (Health Information Management) provided answers to security/confidentiality questions.
We purposely created the SANE assessment as a single intervention, including SANE in the name of the intervention and patient report, so it would be easy to find and not confuse nurses looking for other interventions. It was crucial for us to ensure the assessment build followed the workflow nurses use for SANE exams, so they didn't have to move back and forth while documenting. This enforced a uniform workflow and more consistent documentation.
Finally, our discharge instructions made it easier to cover details of the entire exam. We also included a tip sheet and reference card for nurses new to MEDITECH. CADA helped us to validate our Plan of Care content, ensuring the discharge plan containing home care instructions, support program information, and follow-up steps was informative without being triggering.
Results
Despite our SANE nurses not having previous experience with the MEDITECH EHR, they've experienced a 30% reduction in their documentation time due to increased legibility and data preservation. This time savings is freeing up SANE nurses to spend more of their time soothing injured and distressed patients. In addition, our ED providers feel much more informed when a patient comes back for a final exam/prescription, and we've eliminated unnecessary exposures to explicit documentation.
By capturing all the right details and allowing clinicians to be fully present through every stage of the care process, WhidbeyHealth has established a more comfortable and safe process for survivors of assault. Our mission is to always treat patients with the care they need and deserve, whenever they need it - and no matter what the circumstances. Our technology is helping us to make good on that promise.
---
Join our community of customer leaders and share the hard work you are doing to help inspire others