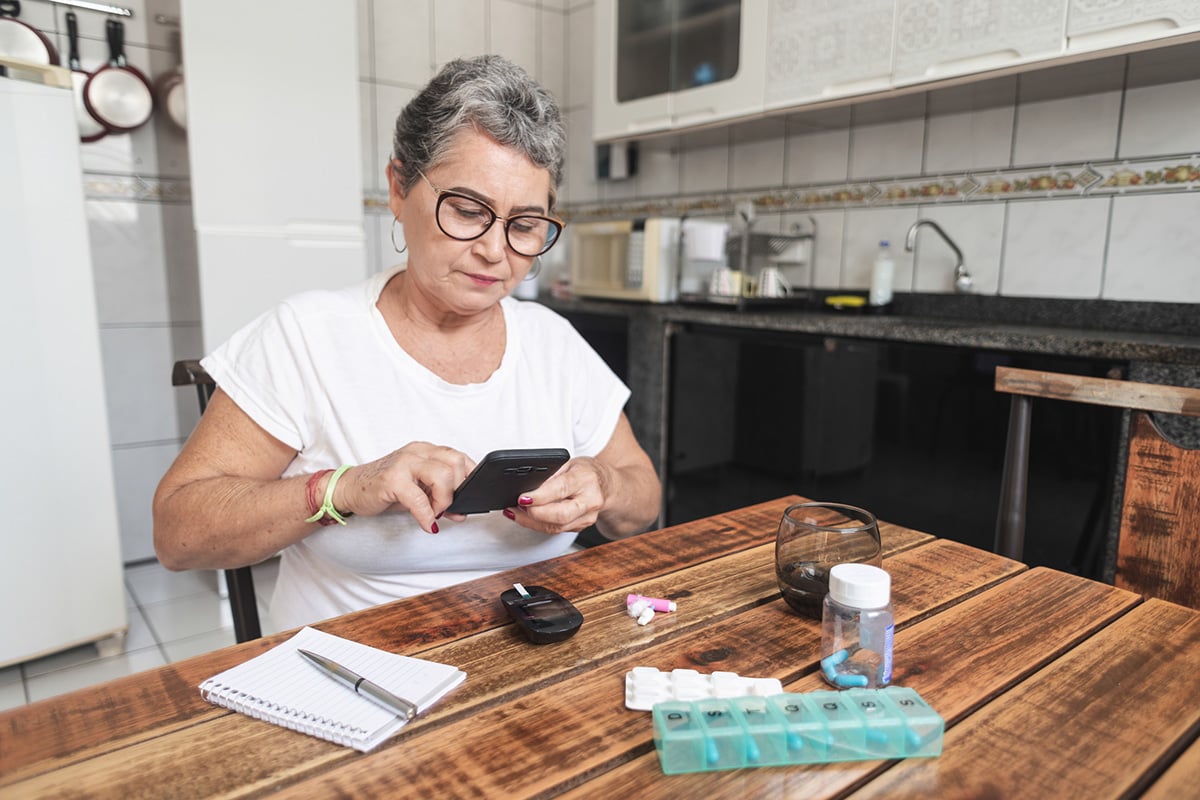 Providers at Val Verde Regional Medical Center (Del Rio, TX) recognized that getting to and from medical appointments could be a burden for older adults and those managing chronic conditions. And once the COVID-19 pandemic forced more people to stay in their homes, reaching these patients in safe and convenient ways became the priority.
Making care more accessible
About 35% of Del Rio households lack access to broadband internet. A cellular connection works in the background without the need for internet connectivity, quickly transmitting patient vitals to the cloud and to Val Verde's Expanse EHR.
Increasing patient engagement
Val Verde set up the following process to engage patients and make care more accessible:

Diabetic and hypertensive patients monitor their glucose and blood pressure readings from home.

Physicians have immediate access to real-time, patient-generated data.

Physicians quickly follow up with patients and recommend appropriate care actions.
What Val Verde's patients think
"I like that I can see my results in the patient portal right after I take my BP."
"I am impressed with the care."
What Val Verde's providers think
"I can easily view real time patient-generated data in my Clinical Data Summary screen."
"I don't need to have an in-office visit just to adjust a patient's medications. I have all the data in MEDITECH to know whether I need to modify a treatment regimen."
"It was very important for us to employ technology that could keep providers connected to everyone in our community, regardless of whether they have internet access. Expanse Remote Patient Monitoring has been an essential tool for us to strengthen the ties between clinicians and patients."

Keith Willey, Chief Information Officer

Val Verde Regional Medical Center
---
Learn more about how Val Verde Regional Medical Center keeps patients engaged at home through Expanse Remote Patient Monitoring.