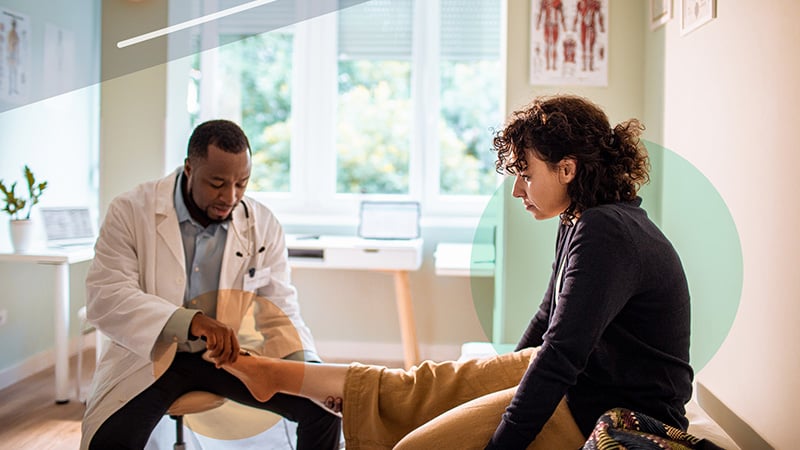 Two years ago, Berkshire Health Systems went LIVE with Expanse Ambulatory across our entire hospital system and all of our ambulatory practices, encompassing 42 practices with over 180 providers.
As we've gone back to the clinicians to review our progress toward optimizing the platform, a few recurring themes surfaced that we recognized could be happening at other ambulatory sites.
Through our experience addressing these themes, we've developed a list of tips so providers see and react to data more quickly, allowing more time for interacting with patients and handling documentation.
When I talk to providers about the chart, I focus on the three main time commitments for them: Finding data, documenting and seeing a patient, and ordering and following up on those orders.
Set up the summary screen
Reducing time spent looking for data starts with the summary screen, which is 100 percent customizable.
This is a key situation where physicians and specialists can determine what data should be shown in the chart to make information more accessible, reducing the time needed to find that information.
We try to remind providers that data placed in the reference panel is visible while documenting and ordering. This improves efficiency, as clinicians don't have to move between their note and the chart view to find critical data that they need to review.
One of our favorite widgets is the "Document Last Done" widget, which shows the most recent document of each type. I usually have providers add this to their reference panel and set their EMR preference to sort by date. This way, providers can very easily see the most recent notes and reports on their patient without having to switch to another screen.
Some other useful widgets to add to the reference panel include the personal note, a sticky note for the clinician to use for that patient, and the "Labs Last Done" widget, which shows the most recent result of each lab.
We also try to make sure that providers are not duplicating multiple widgets on their summary screen and reference panel as this can slow chart load times.
Remember the Search Chart tool
Just above the Reference Panel on the right is the Search Chart toolbar, which saves time by allowing providers to go directly to the patient's last lab results or procedures.
Want to see the last hemoglobin count? Type "A1C" to get the entire list for that patient.
Clinicians can view prior results in a pop-out screen, including full reports and images, then decide whether to order new tests or follow-up consults.
Search Chart is a handy tool for collecting and presenting clinical data that doesn't force the clinician to navigate multiple screens or panels to find what they're looking for.
Use My Widget for common data points
Another powerful tool to organize patient information right on the main screen is My Widget — a place to find categories of data that you want to see for every patient.
I sometimes hear from users who want new ways to easily find the information that they want. In most cases, they haven't set up My Widget because they're new to ambulatory and don't have a lot of historical data in the system immediately post go-LIVE.
Once they accumulate a few months of data, it's worth revisiting My Widget to set up on the home screen so providers can view common lab results or health maintenance information.
Again, it's important that doctors determine what is most helpful to them in navigating patient data within the chart.
Bring more information forward with Get All Data
Another helpful feature on the Summary page is the Get All Data button, located at the top of the screen, next to the date.
Clicking Get All Data expands every block on the home screen to show detailed records, so that you can see further into the patient's history.
In our case, we use Get All Data for the most recent notes and tests, instead of needing to go to other sections and leaving the main chart, like the documents section to see the last note, or the diagnostic section to see ECGs, for example.
What I've described are just a few of the ways that we've optimized our ambulatory system to make the review of a patient's history easier for our clinicians.
We've also worked with MEDITECH to customize web document templates for specialty doctors, so that they can select and complete the appropriate forms for each patient.
The customization potential of Expanse Ambulatory is a key factor in supporting our doctors because it empowers us to tailor the EHR to their needs and equip them with the right data to make the right decisions at the right time for each patient.
---
Want to make sure you don't miss anything from industry thought leaders? Click below to subscribe to the MEDITECH Podcast.