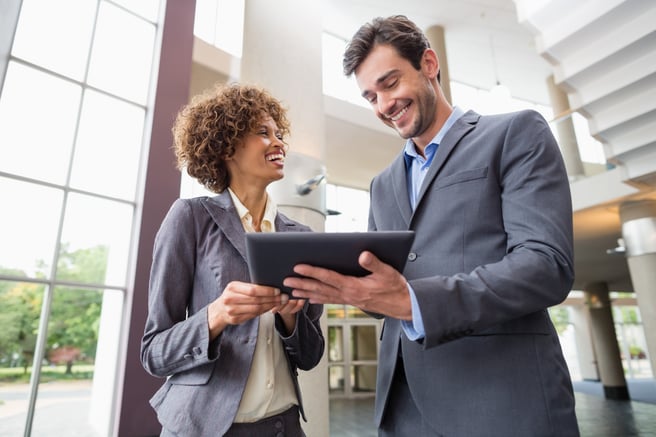 As most of us in healthcare know, interoperability is not quite where it needs to be for our patients. While technology can make everyday life much more agile, sometimes it seems like IT is leaving the patient experience behind.
Patients often need to repeat their medical history, or review procedures or clinical visits with their physician because of a lack of communication between electronic health record (EHR) systems. You can't blame them (patients or physicians) for feeling frustrated.
Implementing Interoperability Using Familiar Workflows
As an industry, we might not be where we need to be with interoperability, but some new tools are putting us in the right direction.
For example, a physician may wish to view additional medical history on the patient being treated. When we work within the physician's familiar workflows to launch a secure browser session out to another EHR or health information exchange (HIE), relevant and necessary information is put directly into the physician's hands when they need it without altering their workflow or causing confusion with multiple sets of credentials.
So when a patient visits their primary care physician (PCP) or even a new care provider, the physician won't lose time asking the patient to repeat their medical history. Also, the patient won't feel overwhelmed and confused as to why they have become the source of information and not the physician. This gives productivity back to the physician and satisfaction to the patient.
Interoperability in Action
Two healthcare leaders, Gerald S. Greeley, CIO, CHCIO, MHA of Signature Health and Jeannette Currie, CIO of Beth Israel Deaconess Medical Center recently shared how they've leveraged interoperability to improve care and make information readily available between their organizations.
"The fact that our institution, Signature, now has a close clinical affiliation with Beth Israel Deaconess, makes us thrilled to have context-aware capabilities," says Greeley. "We have another ambulatory EHR and we can't do this with that vendor, which is problematic. And we don't have the integration with our own primary care and specialty care practices that we do with BIDMC."
"We don't have one consolidated EHR, so interoperability is absolutely key to our strategy and continuity of care within our system and with external partners," stated Currie. "From a perspective of something that's widely adopted and accepted by physicians, there's no better solution than this."
The concept of true interoperability is to have cross-system and cross-platform exchange. But what's most important is the positive impact this has for physicians and patients; providing workflow efficiency and time back with the patient, and a positive patient experience in terms of their overall care as well.
This article was originally posted on the HIMMSS 2018 blog.