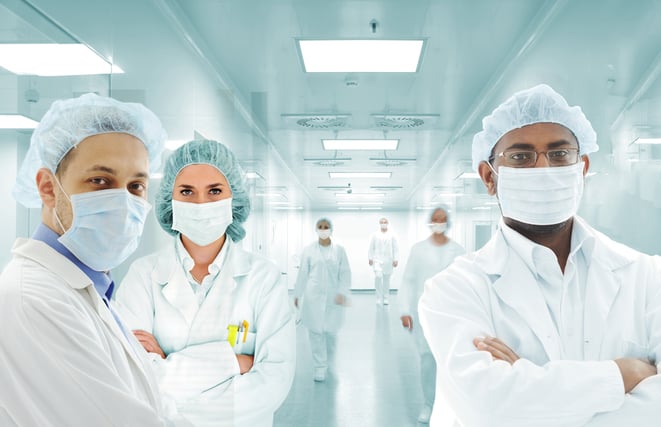 Although most healthcare organizations have detailed disaster plans in place, everyone has been challenged by the difficult circumstances presented by the COVID-19 outbreak. Healthcare organizations are now tasked with surging volumes of patients while confronting equipment shortages and evolving social distancing protocols.
To truly slow the spread of the virus and "flatten the curve", providers need to find new ways of testing and treating patients quickly, while allowing these individuals to maintain a safe distance from others.
Across the country, organizations are rising to the challenge.
Bristol Hospital (Bristol, CT) and Lawrence General Hospital (Lawrence, MA) are among growing numbers of healthcare organizations that have made "drive-thru" testing sites part of their COVID-19 strategy. These remote centers are often assembled in hospital parking lots or driveways, and provide a valuable opportunity for patients to be assessed from the safety of their vehicles, often simply by cracking open their car windows.
At Citizens Memorial Hospital (Bolivar, MO), for example, individuals visiting the testing site remain in their cars throughout the process, showing photo identification or written orders through their car windows before being approached by medical personnel in full protective gear to receive a swab test. Visitors are then instructed to self-isolate at home for the next several days while awaiting their test results.
Like most organizations, Citizens only offers drive-thru tests by appointment to patients who have received physician referrals, due in part to nationwide shortages in testing equipment.
Emanate Health (Covina, CA) has erected outdoor triage tents to screen patients showing symptoms of COVID-19, keeping these individuals separate from the rest of the hospital system.
Frederick Health (Frederick, MD) has set up a curbside testing station, at which those who meet CDC-developed criteria will be tested for COVID- 19, as well as Influenza A and B (Flu) and Respiratory Syncytial Virus (RSV).
Chippewa County War Memorial Hospital (Sault Ste. Marie, MI) has set up a curbside evaluation service, in an attempt to prescreen patients before they report to formal testing centers.
These remote testing sites serve a dual purpose; they enable patients showing symptoms of COVID-19 to receive the care they require, while preventing a flood of patients to traditional Emergency Departments.
Keeping EDs clear allows facilities the resources needed to treat more severe cases, as well as caring for non-COVID patients. Furthermore, limiting crowds in waiting rooms allows organizations to stay in line with social distancing recommendations, helping to ensure the safety of patients and staff.
While most experts agree that these remote testing centers are the safest option, it's clear that they require an unprecedented level of coordination amongst care teams.
Drive-thru testing sites aren't the only way in which healthcare organizations are adapting to the upheaval caused by the pandemic. Many are turning to virtual visits, vetting patients remotely to determine which ones need to be seen in person, while reducing the volume burden at their facilities.
Some organizations in the nation's harder-hit areas are going a step further. In addition to implementing drive-thru testing, Steward Health Care System (Dallas, TX) announced the temporary transformation of Carney Hospital (Dorchester, MA) into the nation's first dedicated COVID-19 hospital. The site now includes negative pressure systems to clear the air of contaminants, enhanced patient isolation protocols, and a strict ban on visitors and outside vendors. Steward—which operates 35 hospitals in nine states—is preparing to extend this "Dedicated Care Center" model across their other communities as needed.
As these organizations within our customer community illustrate, healthcare systems need to be innovative and agile in order to combat COVID-19, and the implementation of drive-thru testing sites is a crucial first step.
The dedication of these organizations and their staff certainly acts as a bright light during this tumultuous time. Let's continue to find new ways to support each other and those on the front lines as we search for new ways to keep each other safe and healthy.
MEDITECH customers looking to implement drive-thru testing should consult our COVID-19 Drive-Thru Workflow Guide.
---
Read more about how MEDITECH is supporting healthcare organizations during the coronavirus outbreak.