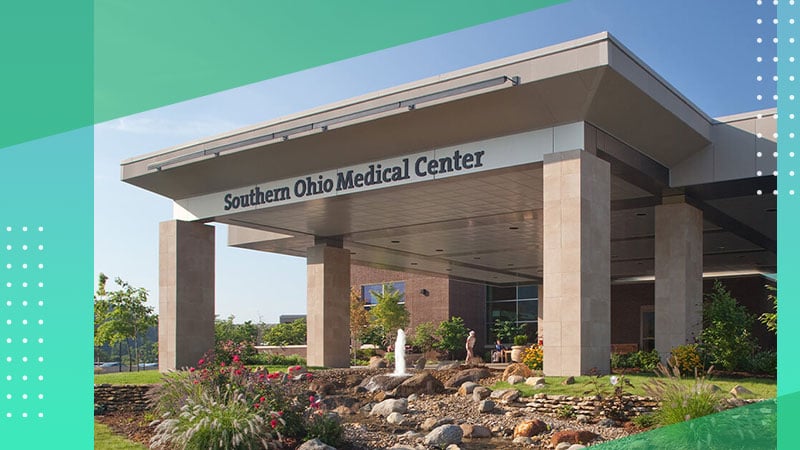 At Southern Ohio Medical Center (SOMC) we have critical care as a specialty service. We pride ourselves on accomplishing advanced and complex care in our rural setting, continuously bringing value to our community. The capability of providing high levels of acuity close to home allows families to be at the bedside, easing stress and worry. We remain dedicated to making a difference in the lives of our patients, their families, and our community, and for our critical care team the stakes are always high.
Critical care nurses operate in an ever-changing and high-stress environment where patients' lives are in the balance. These nurses perform demanding tasks that require precision and focus to promote high levels of safety and quality. Accrediting organizations, such as The Joint Commission (TJC), reinforce and safeguard this degree of performance by imposing strict standards on how nurses must provide and document complex care. While safety is always first, this poses a challenge for staff providing critical care to juggle their focus amongst patients, tasks, and computer screens.
For these reasons, we knew when selecting an electronic health record (EHR) system, it had to meet TJC guidelines and improve the quality of care we can provide to our patients. These goals were top of mind in deciding to implement MEDITECH Critical Care.
SOMC went live with Critical Care in August 2020, during the COVID-19 pandemic. This brought many challenges, including the need to restrict in-person training, implementation, and support. Despite these initial hurdles, we adapted to the challenges and have gone on to refine our use of the system to elevate critical care services to new levels.
Supporting safer workflows
One of the challenges of critical care medicine is information overload. Care is more complex and relies on a steady stream of information from testing, monitoring, and assessments. This data is used in clinical decision-making and executing those decisions, so it must be easily referenced. One practical example of this is titratable medications.
It is not uncommon for patients in the critical care setting to have multiple intravenous medication "drips" that must be increased or decreased based on measurable changes in the patient's condition. Traditionally, the physician's orders, parameters for titration (i.e., vital signs), and the medication administration record (MAR) have been documented in different places. This was true on paper and continued to be a challenge for many electronic health systems.
Recognizing the potential for error, TJC created standards for this process, requiring complete alignment between the ordered medication protocol and its execution. When making drug titration changes, it is essential to maintain a clear line of sight between the ordered protocol and the most timely parameters. By documenting every step in the EHR, nurses ensure that medication adjustments are validated by timely and accurate values.
In the MEDITECH Critical Care Desktop, SOMC has been able to streamline this process, allowing nurses to consistently and accurately perform medication titration by seeing all the required components in one place. With this increased simplicity, our standard of care easily complies with The Joint Commission guidelines and uses time-appropriate assessment values to titrate drugs according to the ordered protocol. The resulting workflow is safer and more efficient, and allows nursing staff to interact more with patients and families.
Efficiency, quality, and connection
Due to the volume of actions required to care for critically ill patients, the critical care setting requires lower nurse-to-patient ratios. Still, the volume of tasks in a given shift for these nurses is particularly challenging. Nurses must plan their shift, collaborate with team members and other departments, and ensure that each step in the plan of care is executed in a coordinated fashion.
However, with human error inevitable, we must rely on systems, checklists, and redundancies, and MEDITECH Critical Care keeps our team on track. Reminder icons signal to nurses key processes coming up in their day and customizable flexibility allows staff to tailor tools to their specific needs. We have also implemented critical care specific assessments, worklists, and reminders independent of those built for different care settings.
Critical care at SOMC works seamlessly with MEDITECH's solutions, ensuring team members understand the full patient story across the continuum of care. Eliminating these silos allows critical care nurses to efficiently obtain information and reduce cognitive burden.
Hardwiring the quality and efficiency tools in MEDITECH Critical Care gives nurses more time to build connections with patients and their families, enabling them to better narrate the care process and explain complex medical jargon. This solution gives time back to care teams to do what they do best – care for their patients in a meaningful and personalized way.
---
Read our case studies to learn more about how organizations are using MEDITECH solutions to improve outcomes.