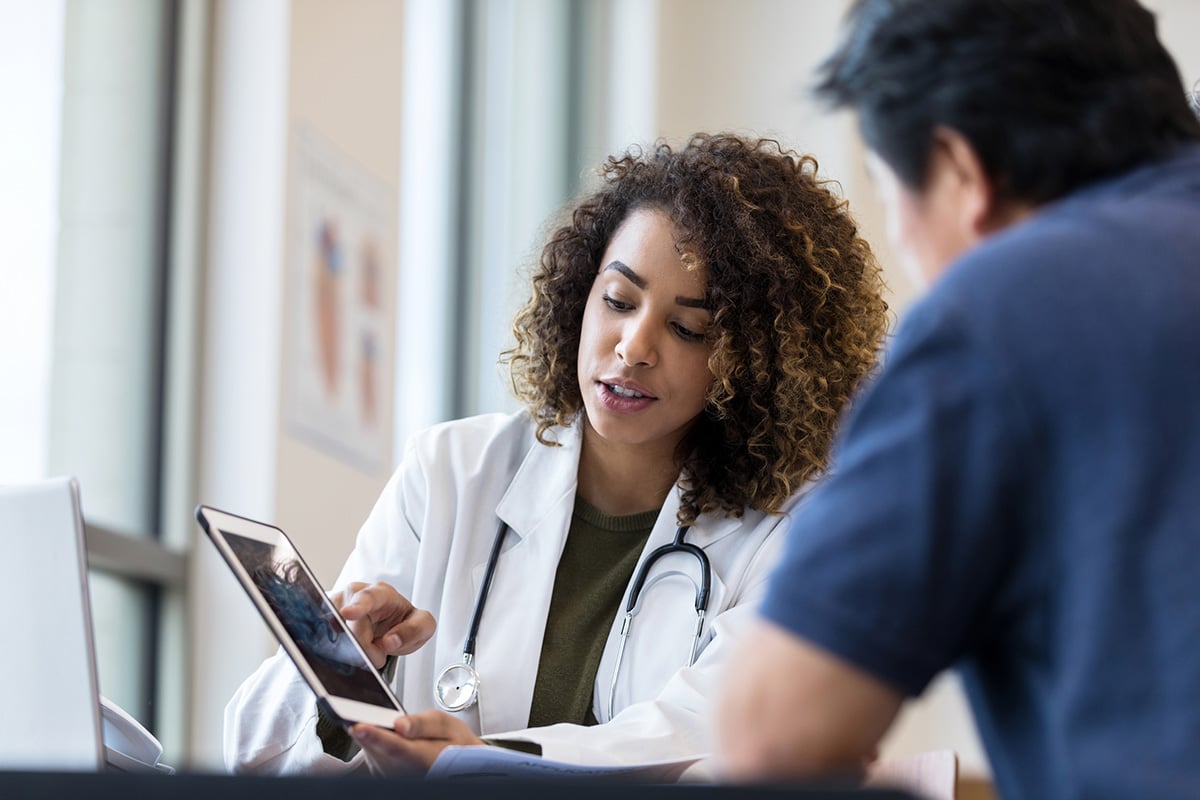 As an independent community hospital, Frederick Health may not have the same resources as other larger organizations, but where we lack in size we make up for in ambition. We take pride in our ability to get things done quickly, which means we have to be selective about which projects to pursue — especially the ones that have a direct impact on our healthcare organization and the care we provide. Most of the time, it all comes down to a common denominator — data.
Data is one of our most important resources and a key project measure, so it had to be at the forefront of our efforts to prioritize the many project requests we receive across the different departments. In order to ensure that the data we were using was accurate, we established a Data Governance model, which became essential for our population health strategy as we shifted from disparate ambulatory solutions to one enterprise-wide EHR across care settings with Expanse.
Our Data Governance Committee analyzes data at an organizational level, develops consistent data definitions, and creates data dictionaries. It is also responsible for identifying and prioritizing which projects to recommend to our Executive Steering Committee for allocation of resources.
Another essential part of our data governance strategy was to break down silos within our organization, as well as empower our staff. One of the ways we achieved this was to host lunch and learn sessions with staff who used data throughout the enterprise. This got everyone involved, asking questions, and talking about data. Everyone gained a better understanding of the variety of ways data was being used (like for chronic care management) and the importance of having accurate data.
Once we had consistent data definitions in place and built staff support around data initiatives, we were able to better prioritize projects and allocate resources. A recent example was with our COVID-19 reporting. The pandemic presented many new challenges and demands for resources. Having a Data Governance Committee in place enabled us to prioritize projects such as development of dashboards to track COVID-19 cases and vaccinations. We were also able to build on our remote monitoring program, growing from approximately 100 chronic care patients to more than 300. Our remote monitoring data is clinically actionable, supports nursing decisions, and has helped reduce these patients' ED visits.
Perhaps one of the most important features of our Data Governance Program is that it spans across the spectrum of care, leveraging registries and dashboards to gather data from inpatient and outpatient settings, as well as from outside sources such as the Maryland CRISP, the designated Health Information Exchange (HIE) in Maryland and the District of Columbia. This level of integration helps reduce data gaps and enables clinicians from all areas to benefit from a more complete view of patient care.
It is exciting to see how far we have come with our data strategy, and I look forward to the opportunities ahead of us. Some of our next data projects include implementing an integrated Genomics solution into our EHR, and developing a Lung nodule program to ensure earlier diagnosis of lung cancer. With a concrete strategy and standards in place, data can really make a difference.
---
Watch our on-demand webinar to learn more about how Fredrick Health leverages their data strategy to advance quality of care.