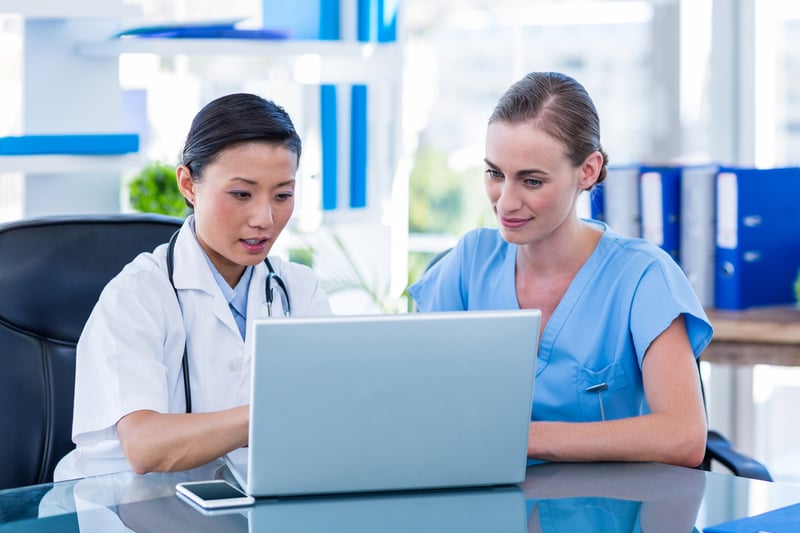 At Southern Ohio Medical Center, our mission is to make a difference. We serve our community and keep our patients at the center of all the things we do through teamwork, and offering the safest and highest quality care at the best value. For this reason, it made perfect sense to include MEDITECH's toolkits in our Expanse implementation. One of our biggest reasons to transition to a new EHR was to leverage IT for improved quality and patient safety. We are identifying issues sooner and using the toolkits to streamline and expedite our patient care.
Located in Portsmouth, Ohio, SOMC serves a community with many health care concerns. Our community struggles with substance abuse, smoking, cardiovascular disease and chronic obstructive pulmonary disease, depression and mental health, obesity, and diabetes. Providing toolkits to address these areas, and so many others — including sepsis, CAUTI, fall risk, and antibiotic use — is a huge benefit for us. It made sense for us to leverage all the toolkits from the beginning to best serve our community.
A Holistic Approach to Implementation
We decided to implement toolkits in conjunction with our Expanse go-LIVE to help coordinate enterprise-wide adoption. Grouping the toolkits together and treating them like a single module during our implementation turned out to be critical to our success. By identifying shared clinical components early on, we could create a solid IT infrastructure to ensure discrete data was easily shared and better coordinated across care areas.
To help with coordination, we selected a clinical leader from quality and risk management who was knowledgeable about current initiatives within the organization to manage an interdepartmental team. By organizing clinical project managers and champions from each toolkit into one team, we ensured we had the right people in place to implement each of the toolkits across care areas. This team met weekly and as approvals were needed, we sought out the necessary decision makers. Meeting regularly enabled us to review our progress and oversee the implementation. Additionally, we used a toolkit dashboard to guide us during set-up.
A Solid Foundation Produces Positive Results
Collaborating across care areas to establish a consensus when implementing MEDITECH's toolkits has provided a solid framework for sharing similar discrete data. Had we gone LIVE without all the toolkits in place from the beginning, I don't think we would have achieved our current level of safety and quality care because the synergy would be missing. We would have had to do a lot of backtracking to make changes if toolkits sharing similar data and indicators were implemented slowly over time. Having the bigger picture within our scope has enabled us to leverage technology so we can make minor tweaks instead of big changes. Once the surveillance pieces were in place we could ensure the right queries were being used across all areas — from our quality teams to staff in ambulatory, acute, and the ED — which played a huge role in the success of the toolkits.
Now we can identify issues sooner, helping us streamline and expedite patient care. We are also beginning to better understand how to leverage sepsis surveillance to identify at-risk patients and continue improving our use of the sepsis toolkit. The antimicrobial stewardship toolkit had the most impact for us because we could keep track of patients on antibiotic therapies without having to do it manually.
Before using the toolkits, all data was manually abstracted by hand which was time consuming and more prone to errors or omission. Now we can quickly and easily obtain both accurate and meaningful data from the system.
---
Register to attend the CHIME21 Spring Forum: A Virtual Experience, April 13-15, 2021.