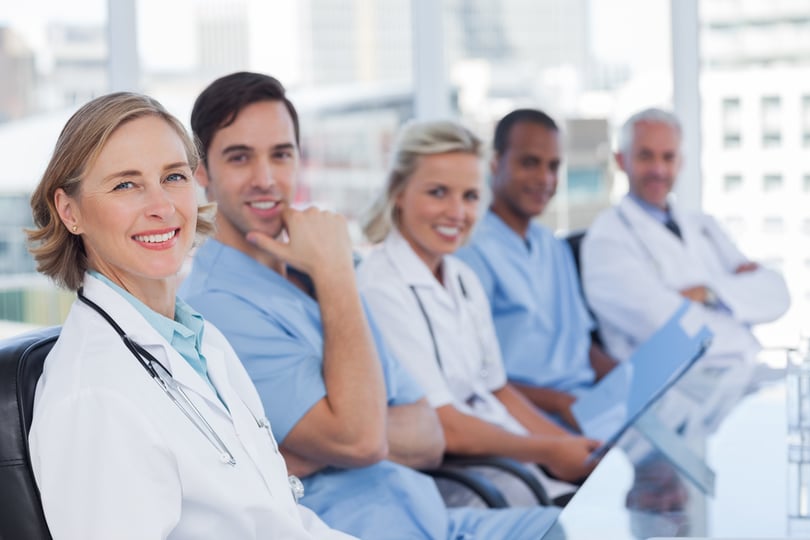 The World Health Organization estimates that 134 million adverse events occur each year due to unsafe care in hospitals in low- and middle-income countries, resulting in some 2.6 million deaths, with most adverse events being preventable.
These staggering statistics should be at the forefront of healthcare, not just during Patient Safety Awareness Week, but the other 51 weeks of the year as well. It's imperative for organizations to create 'just culture' governance boards whose mission, vision, and core values align directly with the needs of their communities.
Since I joined MEDITECH in 2013, I've had the pleasure of being a part of MEDITECH's EHR Patient Safety Review Board (PSRB). The purpose of the interdisciplinary EHR PSRB is to foster a company-wide culture of providing safe, high quality, reliable health IT solutions and services to meet our customers' patient care needs. We strive to ensure pertinent communication, education, monitoring, risk mitigation and reporting to advance our mission. Having the unique perspective of being both a medical professional and a member of a vendor safety board, I came to realize that many of the lessons I learned on the PSRB would also apply to healthcare organizations looking to advance their own boards.
In June of 2018, I attended MEDITECH's Nurse and Home Care Forum, during which Patricia McGaffigan, RN, MS and COO/Senior Vice President at the Institute for Healthcare Improvement/National Patient Safety Foundation gave an inspiring keynote presentation on patient safety in nursing. After the event, Patricia sat down with our EHR PSRB and challenged us to create a set of core values and compact akin to The Universal Patient Compact: Principles for Partnership. So we did.
The core values we established not only support MEDITECH's mission and vision, but they also shape our culture and reflect what we practice on a day-to-day basis. Having a core set of values that all of your employees understand and practice daily is so important to the success of your board and your organization. For MEDITECH, our EHR PSRB is very much focused on the performance of our solutions. Yet, like many organizations, we need to look beyond solutions and not lose sight of the underlying principles that make our patient safety culture thrive.
If you don't already have one, I recommend creating a compact to serve as a set of checks and balances. For MEDITECH's EHR PSRB, our compact focuses on how we can better serve our customers who serve their patients, whereas yours may focus on how to better serve your patient population directly. Our compact contains such tenets as:
Respect different opinions, regardless of tenure and title
Attend ongoing learning opportunities in safety science and culture, and disseminate pertinent information
Contribute to an environment of psychological safety, thereby nurturing motivated innovators who continue improving our software
Advocate for customers who use MEDITECH's EHR as a tool to deliver safe, effective patient care while being transparent and accountable.
OK, so you've created a governance board and set down the tenets to adhere to. Now what?
Get everyone on board. Ensure all levels of management from the top-down support your just culture. When a set of values and policies coming from staff is also widely endorsed by management, the buy-in will be higher.
Take the pledge. There are actions each of us can take to improve care across the continuum.​ Encourage your staff to join with you in this pledge.
Learn from others. Patient safety is a global issue and everyone has different ways of getting the word out.
Use the tools already at your disposal. Get more from your EHR in less time, with fewer resources by using MEDITECH's evidence-based toolkits. Learn more about these toolkits by signing up for a LIVE webinar on Thursday, April 2, from 2 p.m. - 2:45 p.m. EST.