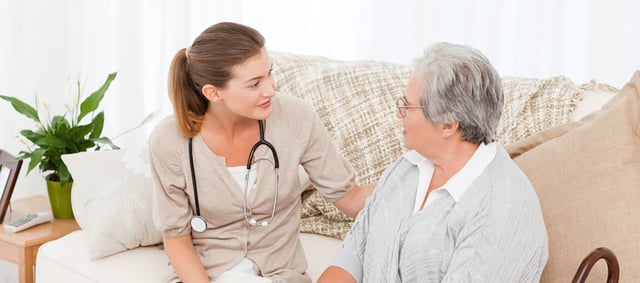 For agencies, there are few situations more stressful than auditor visits. There's never a lot of time to prepare and you always worry about your staff selecting the right clinical and financial reports for surveyors. But you can minimize your stress by getting materials for audits ready in advance, as part of your everyday processes. The more prepared you are, the easier it will be on the day the surveyor arrives at your doorstep.
The Best Tool for Audit Preparation: Mock Surveys
One way you can ensure ongoing readiness for home care audits is by using mock surveys, which can help you to know where you stand and provide structure for following up on deficiencies, as part of ongoing staff education. They not only offer agencies a means to prepare for an accreditation or state survey, but also give them an opportunity to proactively eliminate errors that can lead to claims denials. A mock survey will give you time to practice for the real thing, which is one of the best ways to identify areas of weakness and risk.

Those agencies that have mock surveys as part of their normal everyday operations are often the ones that have the best survey outcomes, and get through the process with the least amount of stress. Moreover, mock surveys can also help alleviate fears for the clinicians that get chosen for a ride along visit. When clinicians are prepared and know what to expect, a ride along with a surveyor looks a lot less intimidating.
The Surveyor is Here, Now What?
When the surveyor first arrives at your organization you will need to download MEDITECH's Home Care Audit Guide, so you are aware of the general information needed from outside your Home Care solution. This document lists the information commonly requested by the surveyor during a CMS Home Health survey and includes:
An overview from MEDITECH
The documents needed within one hour of surveyor arrival
Some reports usually requested within one hour of surveyor arrival
Other documents and reports that may be requested during the survey
Additional tips and a summary.
Remember, selecting the right reports with the correct filters not only provides the most complete information, but also saves time when preparing and compiling data for surveyors and auditors.
More Tips for Making Audit Preparation Part of Your Daily Routine
The most important thing you can do to prepare for audits is to make sure your agency is vigilant each and every day. To be ready for a survey means having an effective, ongoing QAPI process in place, which is patient-focused as well as successful in evaluating and measuring the quality of care your agency delivers. Here are some tips to ensure that good survey preparation is part of your organization's culture:
Integrate chart review results into your ongoing staff education plan; don't just accumulate data to display at meetings, actually do something with the data you collect
Use your data to improve deficiencies and spend the majority of time on your organization's biggest challenges
Prioritize the items that need the most attention and track corrected deficiencies, to be sure they don't become problems again
Review the results of your last survey and, if applicable, be sure any plans of correction are still working so that you do not get any repeat deficiencies
Make routine, scheduled education sessions part of your agency's normal routine. To help engage staff use games, posters, newsletters, and role play to keep your meetings interesting
Have a dedicated resource devoted to reading and staying on top of your standards.
Remember, keep calm and survey on!
---