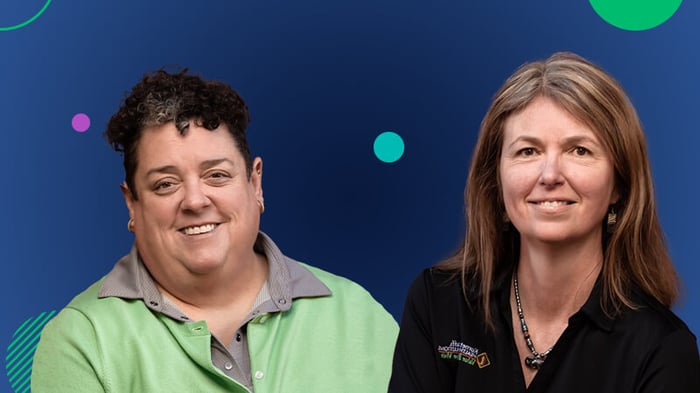 On the latest MEDITECH Podcast, in advance of their participation in the 2023 Home Care Symposium, I enjoyed a discussion with the co-owners of K&K Health Care Solutions, Cindy Krafft PT, MS, HCS-O, and Sherry Teague. K&K is a healthcare consulting company celebrating its 10-year anniversary of providing revenue protection strategies and education to home care agencies. This 100% woman-owned business is passionate about ensuring claims, documentation, OASIS data collection, and coding that is accurate the first time and proving you can have top quality, care, and maximum reimbursement.
At the 2023 Home Care Symposium, they will connect multiple approaches to care and provide agencies with the tools needed to achieve positive patient outcomes in the Value-Based Purchasing program. They will also cover the requirements of the HHVBP program while highlighting the importance of maintenance therapy and nursing management and evaluation.
The home health value-based purchasing model was designed to support greater quality and efficiency of care among Medicare-Certified home health agencies. Cindy commented, "We all went into it with this idea that this was going to be about quality. There were some changes in the quality reporting from the original participating agencies, but the bigger emphasis was on cost savings. The cost savings are coming from keeping people out of the hospital and out of skilled nursing facilities."
Technology has had a tremendous impact on the metrics as well. "Leaning into the tech is so crucial right now," Sherry says, "If there's one positive thing that came out of the pandemic it was that we had to use technologies that before we were somewhat resistant to use."
Tune into the MEDITECH Podcast to listen to my full interview with Cindy and Sherry, and subscribe today to learn more about changing the future of medicine.
Register for the 2023 Home Care Symposium to join your peers, MEDITECH, and industry experts for an in-depth look at what's new in home care.
---