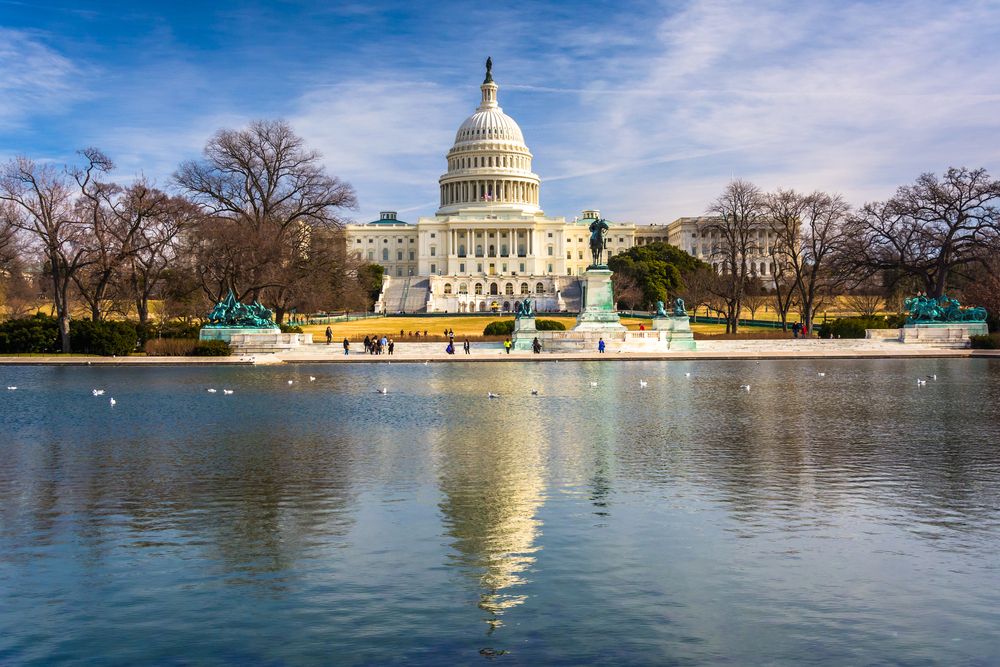 January is traditionally an opportunity to set goals for the year ahead, and while there's no shortage of advice on how to maintain New Year's resolutions, 80 percent of people break their resolutions after an average of six weeks.
If you're like me and starting to feel the waning motivation that February brings, there is hope — we can look to the healthcare industry to be re-inspired by the discipline required to stay successful.
The Centers for Medicare & Medicaid Services (CMS) sets the healthcare industry's priorities through the Medicare Access and CHIP Reauthorization Act, or MACRA. Since its introduction in 2015, MACRA has focused on two main goals: improving quality and reducing costs.
Here are six areas where the 2019 final rule poses the most significant changes:
1. Expanding who is qualified for reimbursement — and who's exempt from reporting
Under the 2019 MACRA Final Rule, 194,000 more eligible clinicians (ECs) can earn MIPS incentives or face penalties, compared with 2018. These include physical therapists, occupational therapists, qualified speech-language pathologists, qualified audiologists, clinical psychologists, and registered dietitians or nutrition professionals. The 2019 final rule also expands the low-volume threshold — that is, the number of patients or amount of income that require MIPS reporting — to exempt practices that deliver 200 or fewer covered professional services under the Physician Fee Schedule (PFS). To check if you're eligible to participate in MIPS in 2019, enter your 10-digit National Provider Identifier in the Quality Payment Program Participation Status Tool on the Quality Payment Program website.
2. More emphasis on cost
As included in the MACRA Proposed Rules released last summer, the cost performance category will increase to 15 percent of the overall MIPS score, up from 10 percent in 2018, and could increase to as much as 30 percent by 2022.
CMS also added eight episode-based measures to the cost performance category — five related to procedures and three related to acute inpatient episodes, like intracranial hemorrhage or cerebral infarction, and simple pneumonia with hospitalization.
All cost performance data is collected by CMS automatically through claims; clinicians and administrative staff will not have to take any additional steps to provide it.
3. Evolving beyond Meaningful Use
Changing the name of the Advancing Care Information category to Promoting Interoperability, or PI, is more than just a new title. The overhauled PI scoring methodology and measures place a greater emphasis on EHR interoperability, and represent the final steps in evolving away from the former Meaningful Use (MU) terminology.
To participate in the PI category, providers must bring their electronic health record systems up to 2015 Edition Certified Electronic Health Record Technology (CEHRT) standards. A major enhancement of the 2015 Edition is the Application Programming Interface (API) functionality, which supports health care providers and patient electronic access to health information.
The PI "base score" has also been removed, and more stringent benchmarks for what meets the CMS requirements for interoperability will make it more difficult to earn points under MIPS.
4. Reducing the length of reporting
After more than 50 provider groups petitioned CMS to reduce the reporting period, the agency responded by cutting the data collection period for the Improvement Activities and Promoting Interoperability performance categories to a minimum 90-day continuous period. For the Cost and Quality performance categories, data is collected for a full year.
The decision aligns with CMS's stated goal of "prioritizing patients over paperwork," and makes it easier for administrative staff to accomplish their reporting requirements.
5. Increasing thresholds to avoid penalties and achieve bonus
Also new for 2019, CMS is setting new goals for MIPS-eligible clinicians and groups: Instead of earning 15 points as in 2018, they now have to reach a 30-point level for a neutral payment adjustment.
Those aiming for CMS's "exceptional performance bonus" must earn 75 MIPS points, up from 70 in 2018.
6. Expanding telehealth reimbursements
This year also marks an expansion of reimbursements for telehealth services, allowing providers to bill separately for virtual communications for the first time. Known as G2010, this new code pays providers for reviewing diagnostic images sent by existing patients and giving the patients a timely diagnosis.
CMS has also removed the requirement that mental health services conducted through methods like Virtual Visits must originate from the provider's location to qualify. Beginning July 1, the patient's home will become the originating site, under this year's Final Rule.
Can MACRA help people keep their resolutions?
Like the best-intentioned resolutions, the 2019 MACRA Final Rule sets specific goals for growth and improvement: Reducing costs, improving interoperability, and increasing patient access and engagement.
This year's rule also sets up rewards for achieving those goals, in the form of payment adjustments, which in 2019 could be up to 7 percent.
And while that's where the similarities end — the Final Rule also sets penalties of as much as a 7 percent decrease in reimbursements — I can only wonder how it would play out at the local gym if members were lured by a payout or threatened with a fine depending on how well they stuck to their resolutions, past the first six weeks of the year...
---
MEDITECH Expanse breaks down the barriers to efficient patient care.