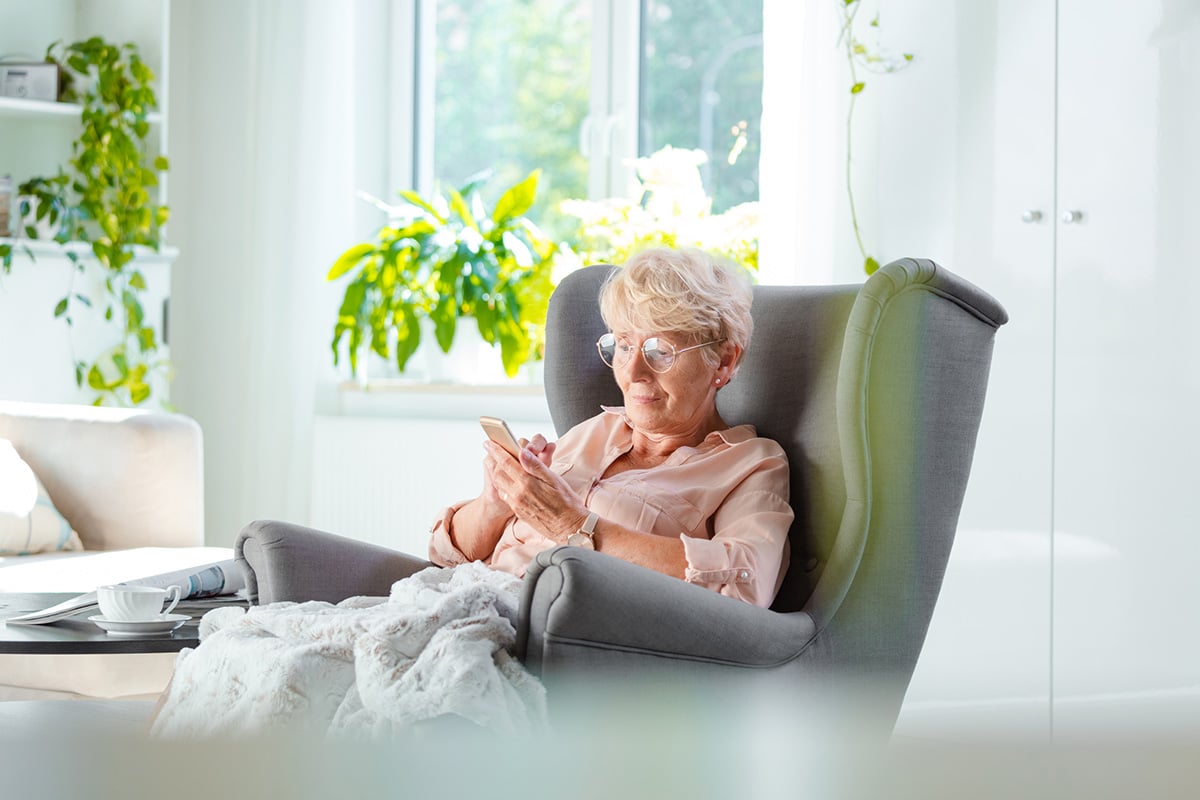 When you're a small fish in a big pond, you need to do something to stand out from the crowd and be noticed. The same holds true for when you are a relatively small healthcare organization surrounded by giants. You need a differentiator — something that you can give patients that others cannot.
With consumerism becoming prevalent in healthcare and patients exhibiting more control over how and where they receive care, it is no longer enough to merely improve the experience for patients. You have to delight them.
Consumers today have access to a wide range of communication tools. They expect the same convenience when communicating with their healthcare providers as they have in their everyday lives. Let's face it. No one likes dealing with an overloaded call center that frequently results in not receiving requested information, long on-hold times, endless automated loops, being sent to voicemail, or worse, being disconnected.
A 2020 Pew Research Center survey found that 80% of people won't even answer phone calls from unknown numbers1. These methods of communication are largely ineffective and detrimental to the patient experience.
But by working closely with your EHR vendor, you can employ methods to give your patients the frictionless and straightforward communication options needed to delight them and make your organization stand out from the rest.
Harnessing the power of the portal
A patient portal is a robust tool that allows for asynchronous communication that benefits both the patient and provider. With a simple login and "one stop shop", patients can review test results, contribute to their health record, schedule appointments, attend virtual visits, request prescription renewals, communicate with providers, e-sign consents and other forms, among other tasks, from anywhere they happen to be.
Helpful hint: If you set up a patient portal with the goal of delighting your patients, make sure you do that! Be responsive and ensure that the information flow mechanisms are in place so that those prescription refills are actually made, physicians respond to questions in a timely fashion, and any other "promises" you make when launching the portal are kept.
Tapping into texting's popularity
In North America, 292 million people use text messaging — about 80% of the population2 — so it's no surprise this is a preferred method of communication for patients. We can use texting's bidirectional capabilities to send pre-op instructions, educational materials, as well as appointment logistics and reminders, and patients can reply conveniently from their phone, anywhere, at any time. An added benefit is that information flows seamlessly back into our EHR.
Helpful hint: Be mindful to not overuse texting. A patient who welcomes appointment reminders may become irritated after the tenth text reminder. Finding the right balance is key to not turning this benefit into a problem.
Improving the phone call experience
If a segment of your patient population doesn't have connectivity, or the tools, to take advantage of these convenient methods of communication, you can still delight them by making their telephone experiences better. Using the above methods with those who are connected can reduce the volume of phone calls into the call center, which is likely to improve the experience for those who still need to call.
Additionally, you can employ natural language processing to more quickly and effectively identify callers' needs and ensure they are connected to the correct person who can help them. Offering a call back option also improves convenience for patients, as it keeps their place in the call center queue without staying on hold, freeing them up to do other things while waiting for a return call.
Helpful hint: Make sure that your call center employees are thoroughly trained in all processes and share the same communication scripts to help ensure a high quality, in-person phone experience each and every time. It might seem simplistic to say, but sometimes reminding staff of manners and phone protocols can go a long way to delighting a patient.
These three methods — a patient portal, texting, and phone calls — will not only make communication easier for patients, but will also have a positive impact on your organization. Reducing "phone tag" can free up staff to focus on more high value tasks, as well as retaining a superior customer experience for those who actually need to make a personal call.
So, distinguish yourself. Strive to delight your patients and see how that benefits them, your staff, and your organization.
1 https://www.pewresearch.org/fact-tank/2020/12/14/most-americans-dont-answer-cellphone-calls-from-unknown-numbers/
2 https://www.slicktext.com/blog/2018/11/44-mind-blowing-sms-marketing-and-texting-statistics/
Are you passionate about improving patient experience and learning new technologies? We want to hear from you! Apply to become a MEDITECH Clinical Client Trainer.

---
Check out our Patient Engagement booklet to learn how MEDITECH provides service excellence for the 21st century empowered patient.