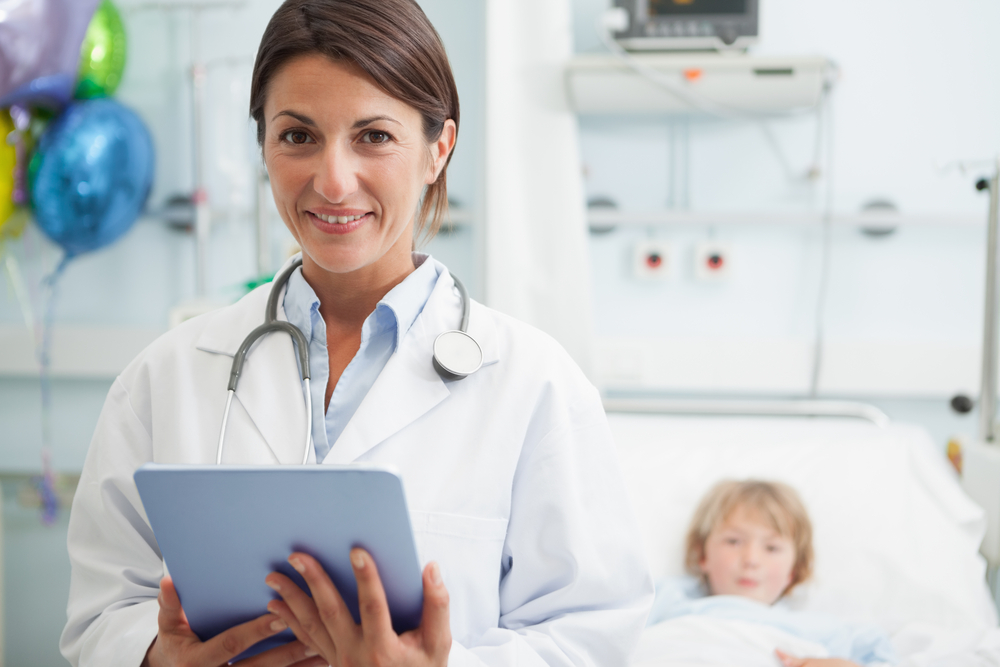 In healthcare, almost everything we do is influenced and determined by digital technology. At Alder Hey Children's Hospital, we care for over 330,000 children per year, making it essential for us to leverage the power of innovative technologies to enhance patient care and productivity.
Championing the need for digital care has become even more significant while facing the challenges of the COVID-19 pandemic. The digital and IT staff have been centre stage during this transformation, working closely with clinicians in every area to deliver changes that have not only maintained team communication, but in many cases improved accessibility and productivity.
Our blueprint for achieving digital success is our Digital Futures Strategy, a five-year plan designed to provide the best digital and technology services that support clinical excellence and digital quality enhancements to drive positive outcome improvements. Being recognised by the NHS as a Global Digital Exemplar, our strategy has empowered us to implement digital programs that put us in a great position for continued care and innovation. And as a HIMSS Stage 6 hospital, we've achieved strong EPR adoption and maturity, demonstrating a commitment to employing best practices that improve patient safety and clinical outcomes.
Delivering the best digital healthcare experiences is the core of Alder Hey's identity and we are focused on three key transformational themes driving current and future developments:
Digital Children, Young People and Families
Alder Hey's organisational approach puts children first and young people are spending more time on digital devices than ever before. This is why we deliver a range of capabilities to enable children and their families to interact with us through a 'digital front door'. One of the most exciting innovations in this area is the Alder Play app. Designed to be both fun and informative, Alder Play features 360 degree tours of the hospital as well as learning videos about treatments such as blood tests and X-rays.
By listening to patient feedback and recognising outpatient care as the not-so-distant future in healthcare, our care strategy does not require children to be at our facility. Digital communication with families minimises paper usage and online consultations ensure patients can have appointments at their convenience. Integration between IT and our care settings support the Alder Hey mission of connecting and engaging with children, preparing us for the next era of healthcare.
Digital Quality Improvements
Another key part of our strategy has been aligning the efforts of the quality and care teams. As part of our 'Brilliant Basics' ethos, we ensure that staff has everything they need to deliver the best possible care. From intuitive patient records to clinical pathways driving outcomes and improvements, the right tools in a modern workplace allow for continuous development and system-wide improvements.
Moving to Expanse's next generation EPR will play an important role in fulfilling this requirement. Working with a vendor heading in the same direction strategically is critical in the effort to provide transformative patient experiences where every child is part of their own care journey. Our Share2Care program highlighting MEDITECH's interoperability solutions is just one example of vendor partnership in action and as we strive toward achieving HIMSS Stage 7, using advanced technologies sets a fantastic standard as a quality hospital with safe medication administration and transparency among staff and their patients.
Unleashing Innovation and Research
The best way of achieving digital clinical excellence is consistently focusing on innovation. Our Innovation Centre serves as an incubator where we can always be researching and evaluating new capabilities such as 3D tools to support surgeries and augmented reality rooms. By working with AI and immersive technologies in our facility, it allows us to efficiently trial and implement the Digital Futures strategy and better prepares us for the future.
All of this innovative work is able to happen at Alder Hey thanks to the right governance structure. The Trust Board and leadership team understands the importance of investing in innovation and how it leads to successful outcomes for the hospital and its patients.
Moving Forward
At Alder Hey, we are really proud of our staff and our achievements. The warm and welcoming environment and physical elements of the hospital reflect the values of our culture and how technology is built into the fabric of the organisation. Our digital developments through COVID-19 have supported us to keep our staff and children and young people safe with interacting virtually.
There is no doubt that digital technology being used at every level of our work is here to stay. The COVID-19 pandemic has been unprecedented, but has provided us with the opportunity to rethink our approach to all aspects of care. A digital future is at the center of our next stages in delivering quality care and as a 'jewel in the crown' for Liverpool, innovation and technological developments at Alder Hey will help us give our children the future they deserve.
---
Learn how Alder Hey Children's is transforming care with MEDITECH's Interoperability Solutions