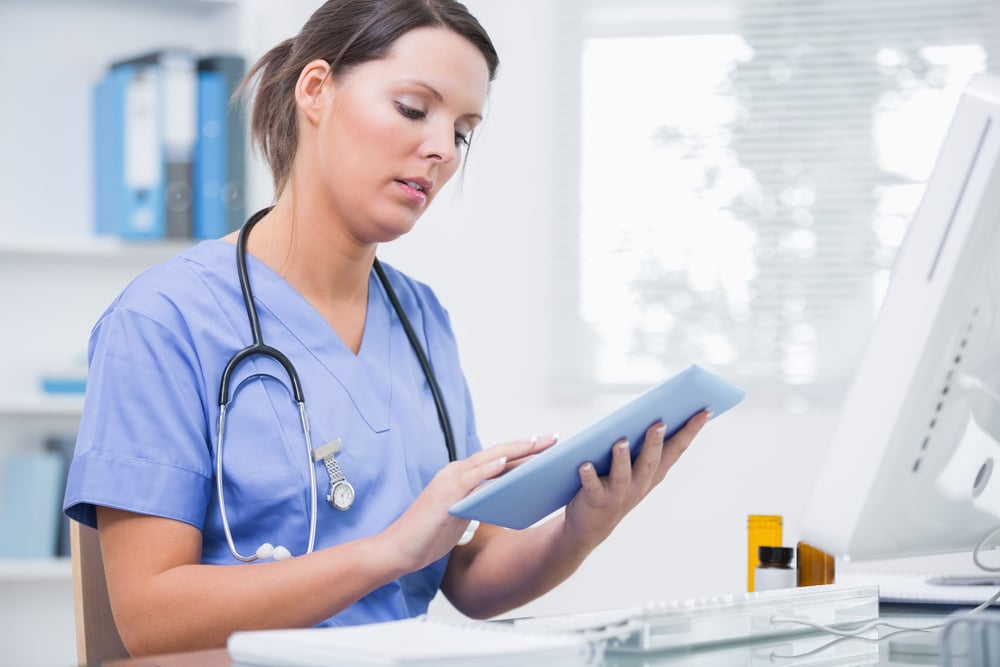 MEDITECH has been a proud vendor partner within the Canadian healthcare industry for over 40 years, entering the Canadian HIT market when many hospitals were starting out with an electronic laboratory application. Decades later, we now strive to advance digital solutions for healthcare organizations, providers, and patients across the care continuum.
Below are some of the key trends we're excited to be supporting and where we see they're headed.
Improving electronic referral communication and patient outcomes
The Ocean eReferral Network enables providers to view or place electronic referrals in real time right from the patient's chart, eliminating the need to transcribe or fax patient information. This streamlined approach also keeps patients, providers, appointment schedulers, and referral recipients informed about their referral statuses. We see this major initiative expanding throughout the year ahead.
Obtaining virtual care certification
With the rise of virtual care early on in the pandemic, provincial governments, starting with Ontario, have established mandatory requirements for virtual visits solutions for use within the healthcare sector. MEDITECH has undergone the attestation phase and Expanse has been verified as a virtual visits solution for both video visits and secure messaging. We will be completing the vendor certification process in fall of 2022.
Furthering interoperability provincially and federally
A highly anticipated, multi-level project surrounds the electronic exchange of the patient summary. On the federal level, the government is looking at the International Patient Summary (IPS) model, which we feel is a good starting point. Jurisdictional leaders are discussing provincial variations to the Patient Summary Canada (PS-CA) for their own standards.
In Ontario, we're extremely pleased to be taking part in a vendor collaborative that also includes Epic and Cerner. Within the collaborative, vendors are currently using the patient summary exchange based on US standards, enabling a point-to-point exchange. This requires Continuing Care Document (CCD) licensing and REST API infrastructure.
MEDITECH will continue to be actively engaged with the federal and jurisdictional patient summary design and specification discussions throughout 2022.
The importance of having REST API infrastructure in place
Because REST API is a highly adopted model of interfacing, it's becoming more relevant as it relates to day-to-day activities. There are a lot of other things coming online and available today that also utilize this infrastructure, including:
For organizations throughout Toronto, the recently opened Google Cloud data center provides another layer of redundancy with Google Cloud Platform services. Expanse Now, Expanse Cam, and the High Availability Snapshot all utilize the GCP services. The center also supports our MEDITECH as a Service (MaaS) model, a cost-effective, cloud-based subscription service to MEDITECH's Expanse EHR.

Building upon the momentum
We've witnessed tremendous changes in the healthcare industry during our four plus decades in Canada and we're excited to generate additional momentum around advancing digital solutions.
We also want to thank our many customers involved in our Canadian Physician Advisory Committee (CPAC) and Canadian Quality Leadership Committee (CQL) meetings. These leadership programs, along with our Canadian Healthcare Advocate Team (CHAT), are building a strong foundation in support of our collaborative strategic roadmap.

Be sure to bookmark our Canadian page to stay on top of MEDITECH news and happenings, as well as customer-specific information and resources.
---
Hear the latest from our friends and colleagues in the US, Canada, and abroad on topics we think you should know about.