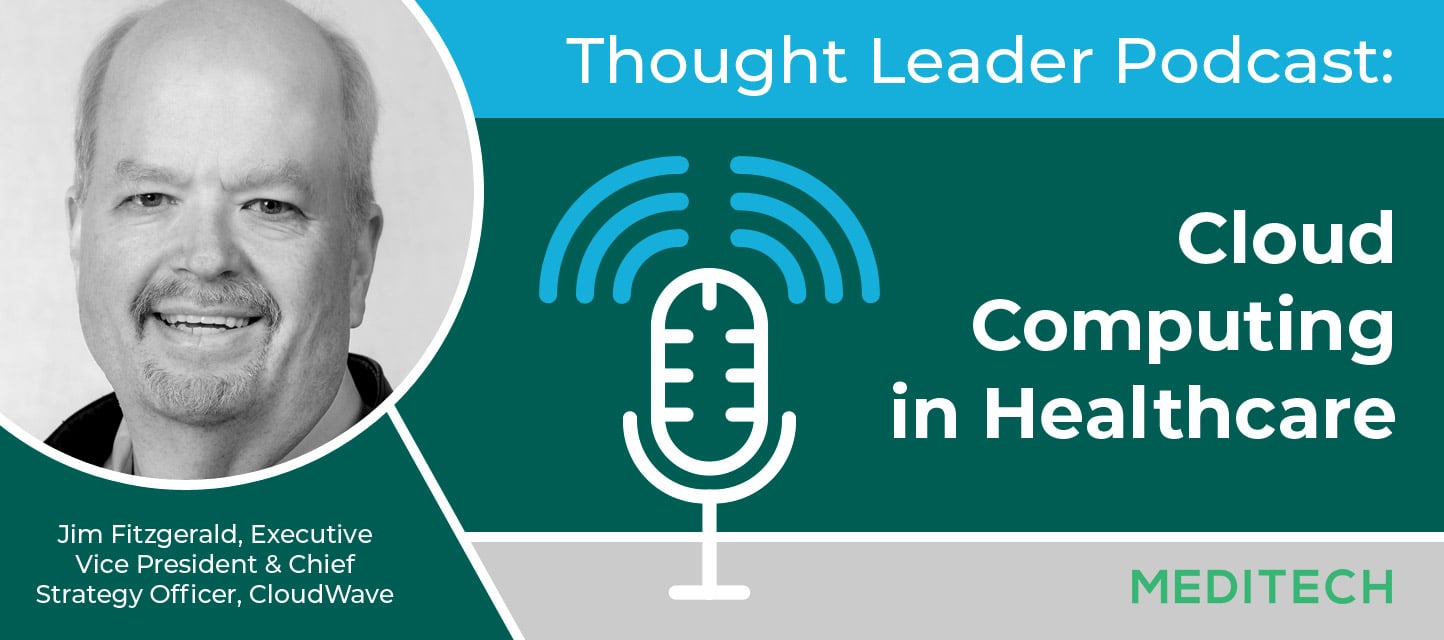 In our latest thought leader podcast, I spoke with Jim Fitzgerald, executive vice president and chief strategy officer at CloudWave about the role of cloud computing in healthcare.

No matter where your organization is in its cloud journey, this podcast has something for everyone. Jim provides an educational overview of this technology, offers some advice on resource management and multi-cloud strategies, and shares his thoughts on where he sees the future of the cloud going.

After you listen to the podcast, don't forget to check out Jim's guest blog entry: Save your data (and budget) from cyberattacks.

Specific topics covered in this podcast include:

0:51 What is cloud computing?
6:36 The role of the cloud in healthcare
8:31 The role of the cloud in healthcare vs other industries
11:03 Cloud computing and resource management
12:35 Cloud computing in community-based hospitals
15:00 C-suite concerns with funding cloud-based projects
19:08 Advice to organizations considering cloud services
23:05 Future themes for cloud computing
---
Explore MaaS, MEDITECH's cloud-based EHR subscription that provides health systems with full access to Expanse, MEDITECH's web-based platform.