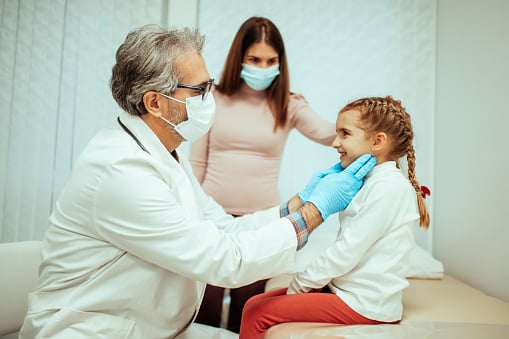 The face of healthcare continues to change, increasing the need for technology to adapt to new realities of where and how physicians are employed.
Whatever the structure of the practice, MEDITECH recognizes that there are several common priorities in the current healthcare environment, and continues to develop solutions that support health systems in meeting them.
For physicians, they include technology that is easy to use and supports them in delivering high-quality care while ensuring quick and efficient payment for their services.
For practice managers, those priorities include offering a positive patient experience, coordinating effective utilization of staff resources, and maximizing reimbursement for care.
At the same time, the types of organizations that deliver ambulatory care have expanded beyond traditional models like nonprofit Federally Qualified Health Centers (FQHC) and neighborhood urgent care facilities to concierge clinics and retailers, insurance companies, and even large employers like Apple and Amazon.
Changes driven by COVID-19
And as we know, all of this is happening amid the continuing COVID-19 pandemic, which has affected staffing in healthcare just as it has impacted other industries.
According to recent polls conducted by the Medical Group Management Association (MGMA), 28 percent of respondents said that a physician retired unexpectedly, with nearly half of that group confirming that those retirements were related to the pandemic; 70 percent said they planned to hire new physician positions this year; and 88 percent reported that they had difficulty recruiting medical assistants in 2021.
There were some bright spots in the MGMA surveys, however, which suggest ways that technology can help healthcare organizations navigate the current headwinds.
For example, 45 percent of respondents said that they increased telehealth visits during the recent Omicron surge, while in a separate poll, 30 percent of organizations said that they expect patient demand for telehealth to increase in 2022.
And in a third survey, nearly two thirds of health systems that measure patient satisfaction with telehealth reported that it increased over the last year.
These results underscore the importance of being able to offer tech tools that support effective communication between patients and their providers.
How MEDITECH supports ambulatory practices
At MEDITECH, our goal is to empower patients, providers, and practices by offering the most intuitive, usable, personalizable EHR in the industry today.
This means that:
Every physician should have modern, mobile tools tailored to their individual workflows that allow them to spend less time interacting with the EHR and more time with their patients
Every patient should have positive, productive encounters with their care team and technology that keeps them engaged in their care
Every practice should have administrative workflows focused on efficiency and value with seamless integration from the front office to the back office.
By working with clinicians, practice managers, and executives, we've developed Expanse Ambulatory to give providers the data they need, when they need it, so they can make the most informed clinical decisions and improve patient outcomes.
Our consumer tools enhance communication between patients and their care teams, whether in the office or online, with the same convenience, security, and sophistication that they find in apps for banking, shopping, and travel.
And our practice management solutions reduce A/R days and no-shows while giving managers real-time status updates for all of their patients on a single screen. Our platform also incorporates the different reimbursement models that practices use, streamlining their accounting operations and ensuring their fiscal health.
Ultimately, the practice of medicine comes down to relationships — patients and their providers, clinicians and their organizations, practices and their communities — and our mission at MEDITECH is to support those relationships, whatever challenges they may face.
---
See how Expanse Ambulatory helps providers focus on patients rather than software.