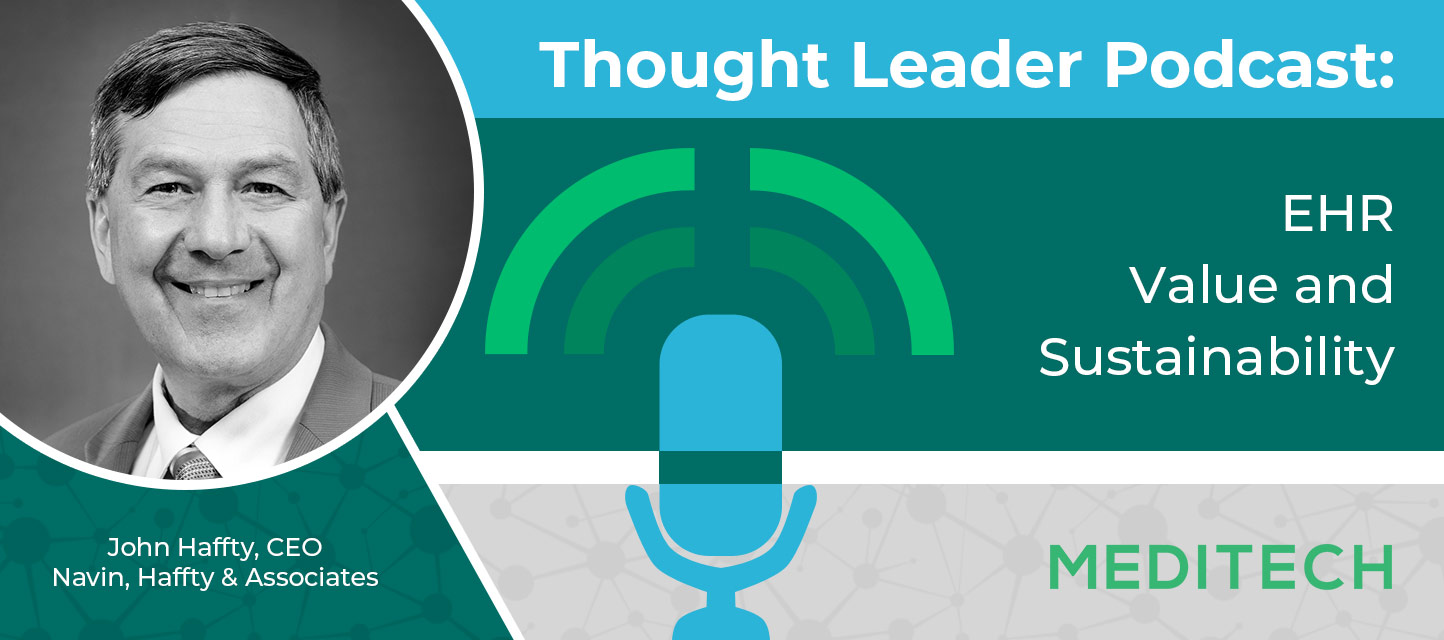 In this episode of our thought leader podcast series, I chat with John Haffty, CEO of Navin, Haffty & Associates, on the importance of EHR value & sustainability in the vendor selection process. With extensive experience helping healthcare organizations maximize the value of their EHR, John shares his insights into how to make a wise EHR investment.
Listen as John shares his thoughts on what healthcare executives should look for when evaluating EHRs and EHR vendors. We also delve into topics like mobility, physician satisfaction, and interoperability, and discuss how they play a role in the long-term sustainability of your investment.
Topics covered in this podcast include:
1:08

Factors driving up the cost of EHRs

2:17

How can vendors charge so much?

4:02

Functionality differences between vendors

5:36

Business practices of EHR vendors

7:44

What should organizations look for in an EHR vendor?

10:15

Pitfalls to look out for during your EHR search

13:35

Impact on an organization's independence

15:56

EHRs and physician satisfaction

20:46

Impact of mobility on EHR usability and utilization

22:38

How interoperability factors into value and sustainability
---
Learn about the key drivers of long-term financial sustainability and the qualities needed in an EHR to help you succeed, both today and tomorrow.