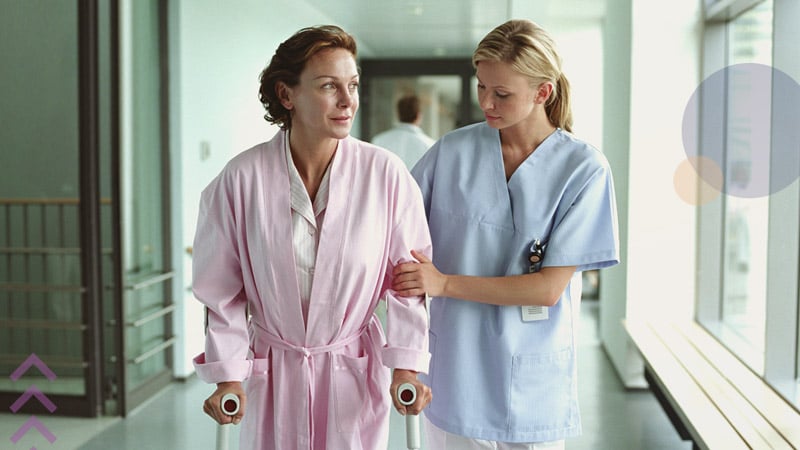 According to US government statistics, over 35 million hospital discharges occur annually. Discharging patients from the hospital can be a complex process involving many layers, especially since patients aren't always discharged to home; often, we're transitioning them to a setting that is needed for the next steps in their care.
Like all hospitals, at Milford Regional Medical Center we want to provide each of our patients with a safe, successful transition of care. We felt this could be better achieved through improved coordination and communication, which was one of the reasons why we chose to become an early adopter of MEDITECH's integrated Community Care Transitions Portal (CCTP).
Manual processes are not an option
Prior to implementing the CCTP, we'd been using multiple third party vendors to coordinate our case management tasks. Having many disparate interfaces requires a lot of overhead and management, and doesn't allow you to allocate resources in the most effective way.
Organizationally, we made the decision to move all of our products to MEDITECH Expanse in an effort to eliminate as many third party vendors as possible. The CCTP allows us to leverage the inherent integration of physician and clinical documentation that Expanse offers, so our case managers can more efficiently manage the post acute transition process.
Our objective was to replace the manual tasks associated with the discharge process with technology in a manner that is organized and efficient, and the CCTP offered that. And being an early adopter was almost more of an incentive since it would give us the opportunity to provide input and help shape the direction of the product.
Streamlining processes and creating efficiencies
As with most technology, it boils down to how well that software is able to share information and "communicate" with users. Our case managers rely on the conversation that takes place between themselves and the post-acute facilities they are engaged with. Those facilities rely on the documentation that follows the patient. Currently, we have over 110 post-acute facilities set up and associated with our CCTP.
By automating as much of the workflow as possible for our case managers, we can help ensure important information comes through so they can keep the next steps in the patient's care moving in the right direction. Having a system automatically associate documentation to the referral and determine how much of a date range to send is key; it removes the manual faxing that needs to be done otherwise. Additionally, the solution's messaging option avoids the need for multiple phone calls to and from each facility.
Thanks to the CCTP, responses from the post acute facilities, indicating whether the patient has been declined or accepted, come back more quickly. This helps alleviate stress for patients and their families who are eager to know what's ahead.
Our hospital also included a paging option which alerts our case managers when a patient has been accepted by a facility. This change has been pivotal, since it allows the case managers to act more quickly and provide better, more efficient care for the patient.

While hospitals still need to prepare and allocate resources for support overhead, the technology is helping us accomplish our goal of replacing manual tasks and improving the discharge process.
Every one of our post-acute sites mentions how easy the solution is to use. It's what we might refer to as a 'just what I need' type of application, giving case managers the tasks and information they need right at their fingertips, helping to eliminate time consuming steps. Simply put, it's nice when technology does its job well and without hassle.
Building on success
We're currently working with MEDITECH and our support staff to help introduce some enhancements to the CCTP. Selecting the right things to work on can be difficult, so our hospital is in the process of forming a CCTP Counsel. Made up of a small group of interested CCTP users, the counsel will help determine which things to work on and in what order.
We feel the relationship amongst MEDITECH, Milford Regional Medical Center, and our CCTP facilities is most successful when we work together to reach a common goal. Ultimately, this will result in more facilities joining our Community Care Transitions Portal, which is exactly what we want.
---
Learn more about the Community Care Transitions Portal.