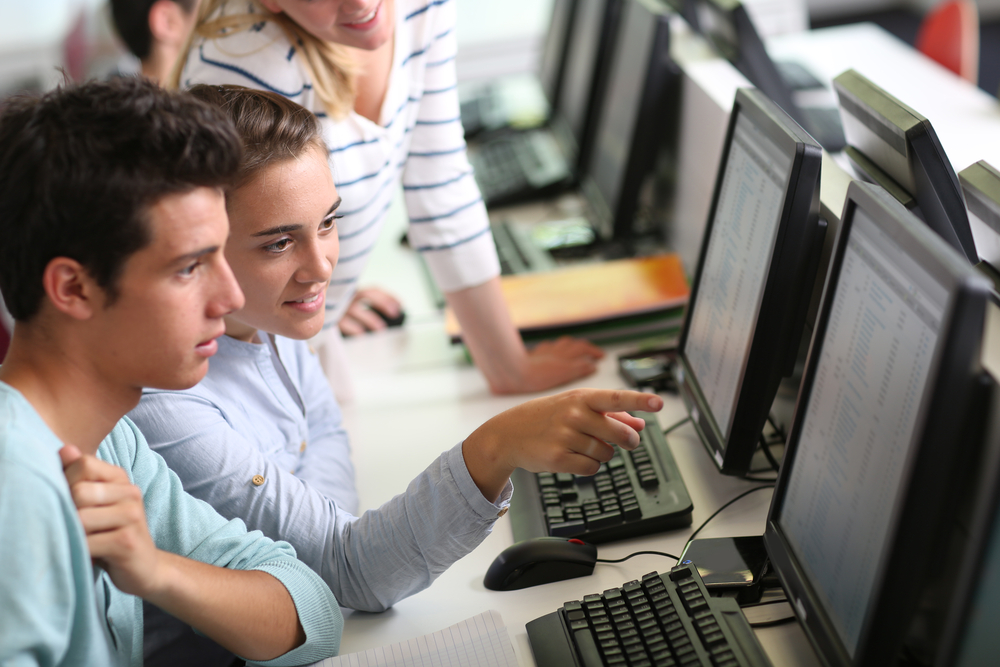 College students can be valuable assets during an EHR implementation, easing the burden on physicians as they transition to a new system. Mount Nittany Health's Physician Group experience with recruits from Penn State University — located in our own backyard — was overwhelmingly positive; these students quickly developed into resident EHR experts, coaching primary care physicians and specialists on navigating and using the software. The physicians benefited from tech-savvy students serving as at-the-elbow support, and the students garnered first-hand, real-world experience in a clinical setting.
The recruitment program was started to address a frequent complaint from physicians during Mount Nittany's acute care and ED rollout nine months earlier: The consultant superusers — although very knowledgeable about the software — were unfamiliar with Mount Nittany's processes and workflows. The student recruit initiative would ensure that physicians got more comprehensive support during go-LIVE.
Learning, practicing, and brainstorming
Several months before our Expanse Ambulatory go-LIVE, I approached Penn State to recruit 20 students for paid internship positions. The students — recruited from undergraduates majoring in information science and technology (IST), health policy and administration (HPA), and pre-med — would provide at-the-elbow support and just-in-time teaching to primary care physicians and specialists. As a bonus to the students, the job would meet requirements for an IST or HPA internship.
The students were brought in two months before go-LIVE, giving them ample time to become Expanse experts by mastering our computer-based training. Also, we ensured they were familiar with the "Mount Nittany way," our institution's culture and procedures, and could resolve issues in a manner that doctors felt comfortable with.
During go-LIVE, the hospital assigned a minimum of two students per clinic, working full-time hours. While our application specialists handled the support tickets, the students employed the GroupMe app as a quick brainstorm and chat medium; their innovative solution reduced help desk tickets substantially. (It should be noted, however, that this solution needs to be used with caution: It is not HIPAA compliant and should never be used to communicate protected health information, a point which had been fully addressed with the students.)
By go-LIVE day, our primary care physicians had taken part in computer-based, small group, and Zoom training sessions and passed a one-on-one proficiency test. This group of physicians received more rigorous, hands-on training than the medical staff at the hospital, and soon felt comfortable using the software on their own. As the doctors became less reliant on at-the-elbow support, the students had time to focus on their other responsibility, assisting the data transfer.
Data transfer: an added bonus
Now that we had buy-in from our physicians on using Expanse, we didn't want to lose them by experiencing what I call "empty chart syndrome," or opening a patient's chart and finding little or no data. Again, we looked to our students for help and they were integral to moving 10 years of data into Expanse. No easy task.
Under provider guidance, students used the new EHR's built-in tools for external data to consume information from patients' Continuity of Care Document (CCD). Physicians determined it would be easiest for them to review the data on printouts and cull the problem list of irrelevant and/or outdated information, rather than migrating it into the new system. The students updated the information in Expanse using a "rolling" data consumption method; they began with patients who were scheduled for appointments approximately three or four weeks away, so their charts would be complete by the time the patients arrived. Again, we achieved high physician satisfaction, steered clear of empty chart syndrome, and added value by giving the students relevant work during slow periods.
I would urge any hospital located in proximity to a college campus to consider the assistance of students in your EHR implementation and training. It can help with cost-savings, data transfer, and innovative solutions, and gives you the opportunity to work alongside the next generation of healthcare professionals. Our doctors at Mount Nittany can navigate our new EHR with expertise thanks in large part to the support of our Penn State student superusers.
---
With MEDITECH, physicians can focus on their patients, not their EHR.