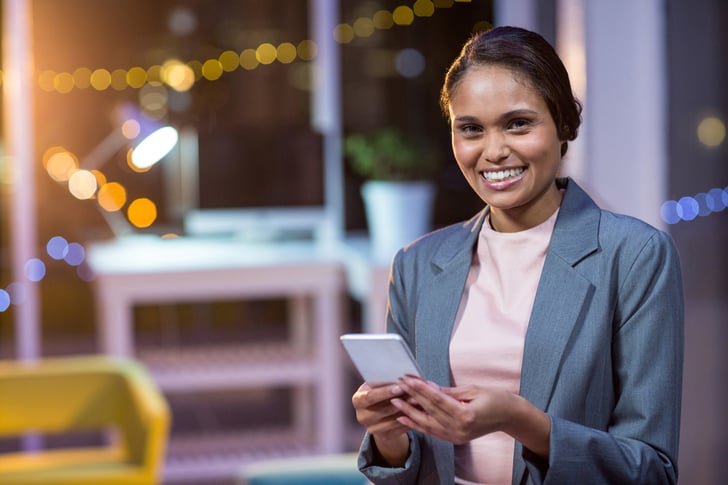 Are you looking for the latest news and opinions from healthcare IT leaders? During these challenging times, it is important to sift through the noise. By following top influencers in our industry, you can stay informed without getting distracted. Here are some of my favorite go-to people to follow. Take a look and start following today. Also, don't forget to stay up to date with the latest from MEDITECH on Twitter and LinkedIn.
Julia Hanigsberg
@Hanigsberg
LinkedIn
@hbkidshospital
President & CEO of Holland Bloorview Kids Rehabilitation Hospital, Toronto, Julia is a great example of how a health IT leader can use social media to connect with her healthcare community, especially during the pandemic. In 2019, Julia was named one of Canada's 100 Most Powerful Women by the Women's Executive Network. She continues to be one of my favorite examples to share when mentoring other executives on social media.

Colin Hung
@Colin_Hung
LinkedIn
Colin is the CMO and editor of Healthcare Scene, a health IT media outlet, and the co-founder of Healthcare Leadership Blog #hcldr. A social media leader in the health IT community, Colin was noted as a top influencer in digital pharma by Pharmaceutical Technology.

Danielle Siarri
@innonurse
LinkedIn
Danielle is on HealthTech's list of 30 Healthcare IT Influencers Worth a Follow in 2020 and "HealthTech Voices Marketing Leaders Should Tune Into in 2021" by Mark Whitlock. Danielle was a contributing writer to our blog in 2019.

Terrance Lee, MD
@TerranceTLeeMD
LinkedIn
As CMIO of Beth Israel Deaconess community hospitals, Dr. Terrance Lee has worked on numerous initiatives in response to the pandemic, from symptom screening to dashboards to telehealth. An emergency physician, Lee also volunteered to work in Boston and New York City, eventually contracting COVID-19 himself. Recently, Lee was a recipient of the MGMA Rise Above Recognition award, for his work throughout the pandemic.

Janet Desroche
@JanetDesroche
LinkedIn
A MEDITECH Associate Vice President, Janet shares opioid news in the industry, is a member of the CHIME Opioid Task Force and has been an integral part of the MEDITECH organization for over 30 years. Janet has participated as host of our recent Facebook Live interviews with MEDITECH physicians.

Kevin Pho, MD
@kevinmd
"Social media's leading physician voice" is a bold claim to make in today's crowded social media landscape. But if you visit KevinMD's Twitter page and blog, you can see he backs up those words nicely. No healthcare topic is off limits for this New Hampshire physician, and his thought-provoking shares make him easy to recommend.

Bryan Bagdasian, MD
@drbrybag
Bryan Bagdasian, MD, MMM, is a Physician Informaticist at MEDITECH and a primary care physician with Steward Medical Group. Dr. Bagdasian is one of my favorites. He's a staff physician here at MEDITECH - helping to build and continually perfect our Expanse EHR - as well as a practicing doctor. He is one of the physicians that provides feedback on MEDITECH's solutions, making sure that we are meeting the needs of clinicians. Follow him on Twitter for helpful, purpose-driven content.

Vanessa Carter
@_FaceSA
Vanessa Carter is an internationally recognized South African Facial Difference and MRSA (Antibiotic Resistance) e-Patient speaker and the founder of Health Care Social Media South Africa. Using the hashtag #hcsmSA, Vanessa leads monthly discussions among healthcare professionals that have resulted in invitations to serve as a social media ambassador for HIMSS17 and to present a rapid report at Stanford University's Medicine X event. She has also been a contributor to the MEDITECH blog: Empowering patients with digital innovation and design thinking.

Justin Armstrong
LinkedIn
Follow MEDITECH's security expert Justin Armstrong for the latest security news and updates. Justin recommends following CISO Dan Miessler's blog for cybersecurity news. Justin also suggests following community groups of security professionals as a way to interact with others, and receive alerts on regular webinars.

MA Health & Hospital Association
@MAHealthHosp
LinkedIn
This organization shares up-to-date information on Massachusetts hospitals and their efforts with COVID-19. I can always check in with their account to see and hear the latest for regional news and innovations. Be sure to follow the regional health and hospital associations for where you live.

Kelly Corrigan
@corrigankelly
LinkedIn
Kelly isn't technically a health IT leader, but she was an inspiring keynote speaker at our first Virtual Nurse Forum. She's staying busy with her virtual speaking engagements and now has a new blog and show "Tell me More" on PBS. Another reason to join MEDITECH's virtual events: We have the best virtual speakers!
---
Learn how MEDITECH helps organizations navigate the digital transformation in healthcare.