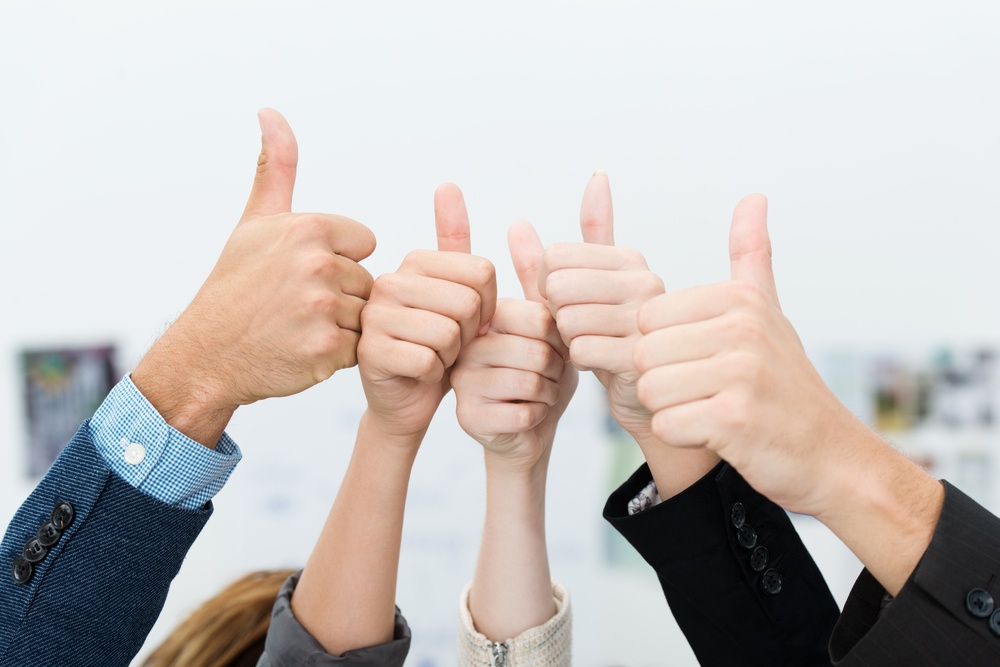 When your institution decides to implement or upgrade your EHR system — and let's face it, the question is no longer 'if' or 'when,' but 'how' — clarity of vision and an alignment of effort toward a successful strategy are often major challenges.
When I talk to other doctors and providers about how to approach an implementation of an EHR, as I did in a Doctor's Hours podcast hosted by MEDITECH, I organize the discussion around MEDITECH's 'READY' implementation model.
More than simply a functional term to describe the preparation for implementation, 'READY' outlines the five areas where MEDITECH ensures the right solution and process for each customer.
READY stands for:
R

apid adoption

E

vidence-based

A

dvanced workflow

D

edicated team

Y

our success
Let's take a closer look at the READY concepts:
Rapid adoption: The most effective EHR solutions are accepted, desired, and vetted by doctors, and really, any providers who will be using the system.
Unfortunately, EHR implementation is too often still seen as an IT project. Doctors feel it's something done to us, instead of for us or with us.
Organizations undergoing a READY implementation have made successful transitions to a fully-integrated EHR. Providers have a say in the process, through physician advisory committees (PACs) and other groups, so the Go-LIVE and subsequent optimization feels like a natural experience. Doctors are part of the solution because it is something they've created and that they now own.
Evidence-based: You hear this term a lot, and it can be overused to mean many different things.
When talking about an effective EHR, I am looking at two distinct parts. First, it's the EHR software. As a doctor, I certainly want information at my fingertips about why certain guidelines are important such as the best antibiotics to use in my practice, among other resources.
The software needs to be malleable and smart enough to provide me with the next best step, whether it's guiding me on clinical decisions or triggering communication among clinical teams to address important issues like sepsis.
Ultimately, I don't just want a computerized paper system. I need the EHR to do more and deliver best practice options for my patient care.
The second part of the evidence-based approach is knitted into the READY process, where MEDITECH brings its knowledge and experience to the stakeholders, presents its own findings on what has worked already, and asks providers how it can best provide specific solutions for their institution.
All during the process, I like to keep in mind the "three Ms," metrics, measures, and Meaningful Use, which has evolved into the new Advancing Care Information (ACI) criteria for eligible clinicians. The EHR should have these areas answered in an unobstructive way so I know I am hitting my marks while delivering the best care possible to my patients.
This is how the READY process is designed.
Advanced workflow: As healthcare has become more complicated, we as providers have adapted by taking on more and more responsibilities but just seem to be working harder, not smarter. Over the years we haven't really been offered the chance to clean everything up so we're using a streamlined healthcare delivery process.
With READY, we now have the opportunity to go through the workflows, reexamining the current state of our work and reinventing it.
This is really a creative and fluid process — it gives all of us the chance to start afresh and improve the effective delivery of quality care to our patients.
Dedicated team: Putting together a team that can get this done is really the crux of your whole implementation.
It's more than bringing a team together, though. You have to empower and encourage the team to make decisions, because the governance decisions made in month one or even month zero in your implementation can avoid many governance 'landmines' late in the implementation.
As part of this team approach, we also consider the concepts of change management and change leadership.
Change management, from my view, is knowing we have a job to do and minimizing the disruption to services and care as we go about it. Any good project manager helps mitigate the migration to a new system. However, change leadership helps us reach for new ground in our healthcare practices, and it may be a bit more uncomfortable, when we begin to ask, "Are we even doing this correctly? Could we do it better?"
With a team from MEDITECH and a team from your facility putting their minds together and building a new system, you'll be improving your healthcare delivery and ensuring the last part of the READY concept:
Your success: Not only does the "y" in READY stand for "your success," but to me, it also suggests the phonetic question "Why?" as in, Why are you going through this effort?
When we talk about effective adoption, evidence, workflows, and the dedication to an EHR system implementation, ultimately we wish to deliver a benefits-driven implementation.
The answer to "why" provides the motivation and the measurement of success for the jump to a new EHR.
During my implementation process I simply wanted to be with my patients more and the computer less, and just getting fewer phone calls was seen as an enormous benefit to my workflow.
By implementing the EHR with standard and as-needed medications selected, knowing the right clinical decision support would help me avoid missing anything, and by including an opportunity to input comments so specialists wouldn't need to call me for more information I realized my goals were met by my new EHR system.
Using the READY structure, MEDITECH can customize your EHR implementation by drawing from its library of hundreds of order sets, care plans, and documentation templates, as well as thousands of lab orders, microbiology procedures, blood bank tests and products, and imaging and therapeutic services procedures that can be added to your facility's specific EHR system.
By working with MEDITECH and following the READY plan, you'll be able to determine your own success and put the tools in place to reach it.
To hear more about specific topics covered in this podcast, reference the timestamps below:
Introduction

0:29

What is READY?

1:12

R:

Rapid adoption

2:33

E:

Evidence-based

5:16

A:

Advanced workflow

8:17

D:

Dedicated team

11:13

Y:

Your success

15:58

Final thoughts

17:43
Visit the Doctors' Hours podcast page for more interviews with leading physicians.
Sources:
Meaningful Use Definition & Objectives, HealthIT.gov
Prescription For Patient Safety With Health IT: More Time With the Patient, and Less Distraction, The Health Care Blog
---
Want to see MEDITECH's technology in action? Attend one of our upcoming webinars, and see how we can transform your organization.