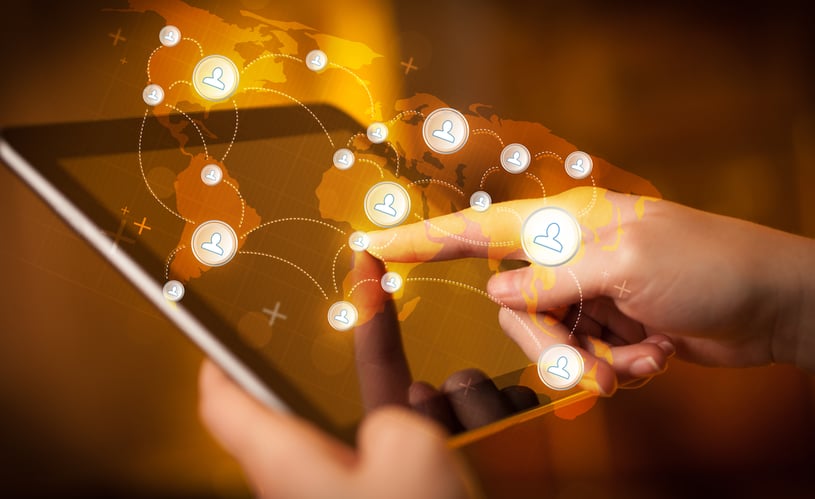 As consumers continue to take charge of their own care and healthcare organizations adapt to this new market reality, the tools and processes that ensure quick, accurate sharing of patient information will come into sharper focus in 2021.
Mandated by the 21st Century Cures Act, the Trusted Exchange Framework and Common Agreement (TEFCA) provides the framework for a nationwide exchange of electronic health information across disparate health information networks (HINs).
TEFCA is designed to provide a single on-ramp to nationwide connectivity that supports the exchange of secure electronic health information. With TEFCA, patients, healthcare providers, payers, HINs, health IT developers, and other stakeholders will have access to data when and where it's needed to better support patient care.
I'm probably one of the few people who were actually excited to see that the 2020 CMS/ONC Final Rules have provided a solid foundation for TEFCA; it took many years and lots of discussions to get to this point.
Possibly the most important breakthrough was the ONC's decision to name FHIR RESTful APIs as its official development standard for interoperability. As the standard of choice in the health IT industry, FHIR allows developers to create browser-based applications that don't need to be native to one or another proprietary EHR platform in order to share data.
This means that wherever a patient goes and whatever EHR their providers use, their data will be retrievable, shareable, and actionable.
How MEDITECH has prepared for TEFCA
I'm proud to say that MEDITECH has been working toward the shared goal of interoperability for many years leading up to TEFCA's deployment in 2021.
Through our membership in CommonWell Health Alliance®, our hosting of the Spring Technology Retreat, and my own participation on the CommonWell Board of Directors, MEDITECH has proven its commitment to empowering patients and providers by giving them the information they need, when they need it.
We are helping patients take charge of their own care by safely accessing their health data and maintaining open communication with their providers, who make more informed clinical decisions based on fully up-to-date records.
On the national level, we're among the EHR vendors and associated partners who have signed on with CommonWell, a National Health Information Exchange that also offers connectivity to Carequality-enabled providers, reaching some 90 percent of the acute EHR market and nearly 60 percent of the ambulatory EHR market.
This means that CommonWell hospitals have immediate, secure access to a patient's health record, wherever and whenever they check-in, even if it is their first encounter with the organization.
With the new guidelines and standardization being developed, we're seeing the potential for huge benefits to patients: The ease of using new mobile apps; connecting devices from varying vendors; sharing data with their providers; and finding specialists.
And in tandem with the new federal guidelines on price transparency, patients can more easily figure out what they owe and consider the options they have to take charge of their healthcare in a financially responsible way.
Resources to help you get ready for TEFCA
With the adoption of the final rule, the clock is ticking for hospitals and practices to get their interoperability resources up and running — and just as with any new policy of this size, there are many considerations to be made.
MEDITECH offers a number of resources through our Interoperability Professional Services that can help healthcare organizations make the appropriate decisions for their staff and patients:
Reviewing current federal guidelines
Assessing a provider group's interoperability readiness posture
Aligning shared systems to meet government standards
Managing third party app development
Developing a strategy for transitions of care e-notifications
Preparing your organization for membership in CommonWell.
These are just a few of the options available; we've already had success in helping our customers reach their interoperability goals. Here's what Jeff Allport, CIO and VP of Valley Presbyterian Hospital, said about their move to CommonWell and improved data sharing:
"Out of all our interoperability options, CommonWell comes closest to what ONC and CMS envisioned and requires the least development effort...I'm thrilled the discussion has transformed from focusing on how to get the information, to how to present and manage the information we're getting."
TEFCA provides an opportunity for healthcare organizations to truly achieve interoperability, and MEDITECH is ready to support this effort through 2021 and beyond.
Contact MEDITECH's Professional Services team to learn more.
---
Webinar: Interoperability — MEDITECH's Approach For Connected Care
Watch our recorded webinar to learn how MEDITECH's Interoperability offerings position customers for industry initiatives such as HL7 FHIR and the CommonWell Health Alliance.