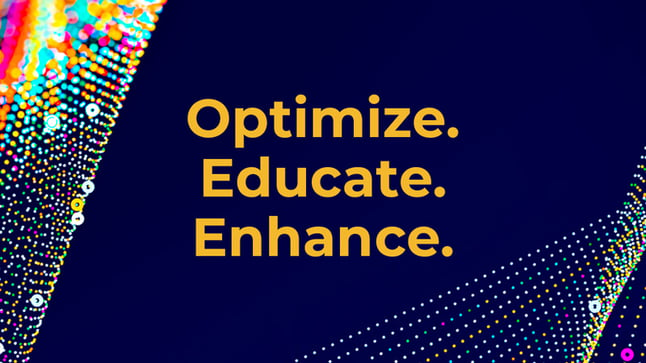 MEDITECH is proud to present our upcoming Clinical Informatics Symposium, a dynamic opportunity for attendees to learn innovative strategies for improving processes, quality, and patient outcomes. The symposium is designed to guide clinicians and IT professionals through the complexities of today's care challenges, with tangible tools to help them thrive. Taking place May 23rd - 24th, this two-day virtual event is designed for clinicians, application analysts, end users, and IT staff. The topics will focus on EHR education, optimization, and enhancements.
To tailor your experience, the event will be organized into three different tracks; Canadian, Optimization, and Education. Day One will include an Enhancement track as well.
Highlights of day one include a single session on the clinician's perspective of Expanse 2.2 for the Canadian track, allowing time to attend the other sessions in Optimization, Education, and Enhancement. The clinician's perspective will be offered by Derek Garniss, MD, CCFP(EM), CPHIMS, CMIO, Medical Director, Emergency Medicine, Sault Area Hospital, and Julie McEachern, RN.
Features and Functions to Optimize the Physician Workflow with separate Ambulatory and Acute sessions will be featured during both day's optimization tracks. Other sessions on day one will focus on Excellence in Maternal Care, Integrating Oncology, and Acute Rehabilitation.
The Education track will make the Expanse 2.1 to 2.2 Upgrade Considerations the center of attention in the first session. The additional sessions will be on Regulatory and IV Smartpump integration. The latter session will focus on smart pump integration outcomes at St Luke's.
The Enhancement track on day one will include the topics of Documentation Coding Enhancements, Multiple Contributors and Physician Documentation Efficiencies, and Office Procedures.
On day two the Canadian track will have two sessions. The first session will include Patient Summary Exchange and Traverse Exchange Canada with Dr. Cochen, from Queensway, and Dr. Rumney, from Holland Bloorview. The second session will be Electronic Referral with OCEAN presented by early adopter representative, Margaret McCormack, from Queensway
The education track on day two will focus on interoperability, apps, and mobility and wrap up with a focus on Amberwell Health. Amberwell Health, in partnership with MEDITECH Professional Services, has utilized MEDITECH's Business and Clinical Analytics along with MEDITECH Registries to identify when patients are due for their next Medicare Wellness visit to ensure visits are timed appropriately, as well as ensuring patients approaching 64 are being scheduled for their initial Welcome to Medicare visit. Amberwell Health has also utilized MEDITECH Registries to track compliance for their Medicare patient population for recommended preventative care and testing.
The optimization track will allow the opportunity to attend the session held the previous day on the Features and Functions to Optimize the Physician Workflow with separate Ambulatory and Acute sessions. Unique sessions will be offered on acute and ambulatory patient outcomes and wrap up with a discussion of the digital front door.
Stay tuned for a detailed agenda in the coming weeks, and follow the hashtag #MEDITECHCIS23 on LinkedIn, Twitter, and Facebook for more updates.
Reserve your spot early by registering today.
---
Stay up to date on MEDITECH events by visiting our Events Page.