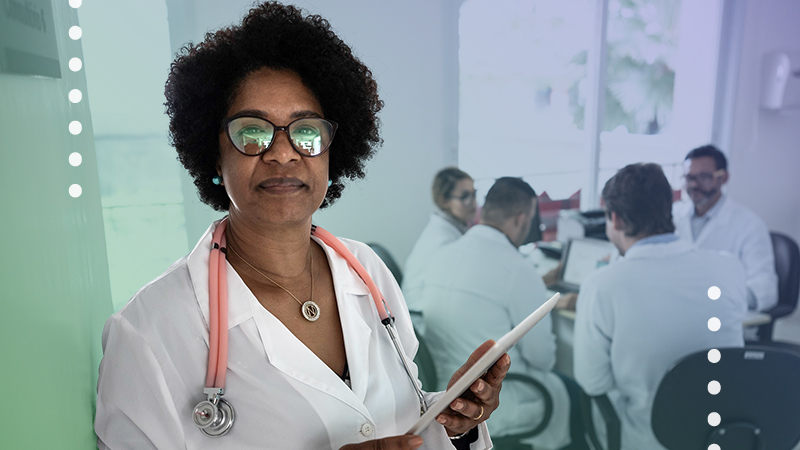 All of us working in healthcare have experienced the COVID-19 pandemic as a disruptive and transformative force. Initially, of course, it created significant short-term capacity issues. But it also spurred the Great Resignation, exacerbating a healthcare worker shortage that already was felt far and wide. Add to that the realities of inflation and imbalances in care equity (among many other issues), and it is clear that this is a critical juncture for healthcare. When it comes to navigating the current environment, healthcare leaders must remain focused on meeting our responsibilities to both clinicians and patients. To be effective, we have to challenge the status quo and become tireless advocates for innovation. And nowhere is the need for innovation greater than in our workforce development.

Fortunately, our industry has a rich history of transformation to draw inspiration from. Digital innovation, for instance, involves a complex network of systems of record, collaboration, engagement and productivity. New tools in these frameworks help clinicians provide exceptional patient care, while making clinical tracking and monitoring much easier than in decades past. Standardizing our practices and documentation is a crucial part of providing the best care possible while also reducing the labor involved.

The better these systems work, the less we need to adapt in real time. Electronic Health Record (EHR) technology is especially important in this respect. It can give us evidence-based, actionable insights that were not readily available to us even ten years ago, the way they are today.

Digital transformation in the 21st century is all about using machines to help us work the data, while doing our part to guide them in service of healthcare. Artificial Intelligence (AI) has the ability to sort through a trillion plus data combinations in just two seconds, while a human might rely more on habit or personal preference. These technologies will be the key to managing the challenging realities of healthcare delivery going forward.

At HCA Healthcare, we're taking a human-centered approach to transforming care. Our commitment to ethical excellence, as well as our diversity of opinion and resources, is who we are and what we practice. But technology is what frees us up to do that work. It enables us to accelerate the positive adjustments we are making, to remove friction and work faster.

Though we've faced complex and difficult times, the good news is that the current challenges bring with them opportunities for profound change. We have the potential to transform and improve care as well as the caregiver experience. By focusing our energies on innovation, I believe we are on the precipice of doing exactly that.
---
Learn more about HCA Healthcare signing a new agreement for large-scale MEDITECH Expanse implementation.