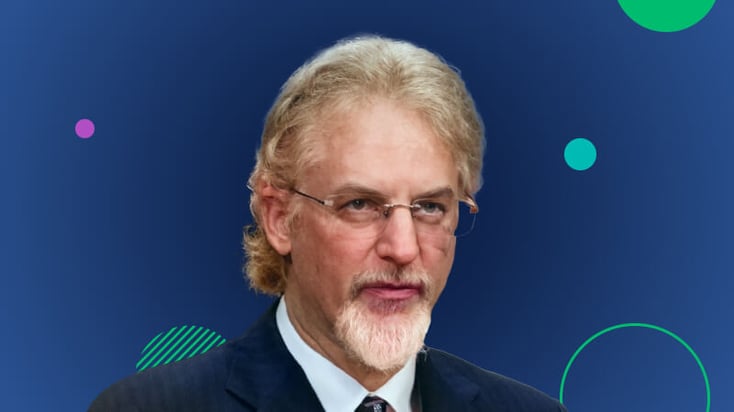 It's no secret that the modern healthcare system is facing a unique set of challenges that require unique solutions to address them. EHR tools lead the progress of digital innovation and excel best when developed with the needs of the user in mind, which makes user conferences like MUSE essential to bridging the divide.
Open to all MEDITECH customers, MUSE (Medical Users Software Exchange) welcomes thousands of participants every year and offers year-round networking opportunities.
As the first ever hire at the organization, no one knows MUSE better than CEO Alan Sherbinin. In one of our latest podcast episodes, I had the pleasure of discussing the history and evolution of the conference with Alan. Founded in 1983, MUSE began with a simple yet inspired idea: MEDITECH users coming together to share their successes and solutions as a collective. Even as it has grown and evolved over time, its original objective rings true.
"Our mission remains the same," Alan elaborates. "We offer networking and educational opportunities to MEDITECH users. We've been putting people in a room together for 40 years so that they can talk about lessons learned and best practices and share their solutions. So that's something to be proud of."
The conferences revolve around sessions on data-driven strategies, industry metrics, technology solutions, and much more. MEDITECH leadership representatives also attend to provide direct support and encourage collaboration between developers and customers. Every year, the organization releases a call for presentations, and users step up to the plate, which has helped them stay independent since their inception.
"This truly is a user-driven organization and every event we plan starts with a blank slate," Alan says. "If it wasn't user-driven, I don't think it would exist."
Want to get involved right away? Interested MEDITECH customers can join the website's open forum for ongoing networking opportunities and sign up for webinars. Registration is open for the two conferences happening in 2023: the MUSE Executive Institute, January 8-10, and the MUSE Inspire Conference, June 7-10. Use #MUSEInstitute on your socials if you're attending MUSE Executive Institute this January. The organization is celebrating their 40th year in 2023.
Tune in to the MEDITECH Podcast to hear more about MUSE and what users can expect from this staple of the community.
---