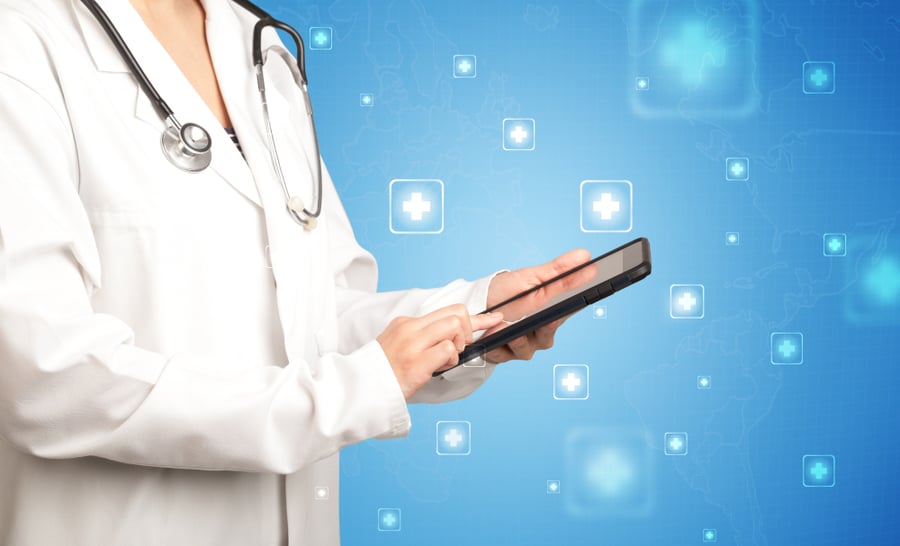 Many providers express growing frustration with their EHRs, and having to adjust their workflow to meet the needs of the technology. Problems with IT usability often contribute to physician burnout, which is why I decided to pursue the field of clinical informatics. Why should technology create burdens for care teams, instead of making their jobs easier? And, more importantly, what can we do about it?
Answering that last question eventually led me to becoming a physician champion and Board Certified in Clinical Informatics with the American Board of Preventive Medicine (ABPM). Since 2011, I've developed order sets and physician documentation templates, assisted with integrated and parallel testing, and reviewed training materials. I've also talked with other physicians about what works, and what doesn't work for them. And what I've found is that when used effectively, EHRs can significantly improve patient care, provider efficiency, and even an organization's bottom line.

The challenge for many healthcare organizations is not only identifying how to optimize the system to meet the needs of providers specializing in different areas, but how to do so with limited training and educational resources. After traveling to my health system's 14 hospitals to help some of the unhappiest physicians across 3 regions, I found that one of the most helpful things I could do was to give providers tips for personalizing their EHR.

Then I started helping other organizations to reap the rewards of personalization, by becoming a physician advisor for MEDITECH's Professional Services Physician Peak Performance Program. For example, I had the pleasure of working with CMIO Robert Wack and his amazing team at Frederick Health, during their Expanse acute and ambulatory implementation. By taking part in their workgroup sessions, I could tailor my advice to help them optimize, personalize, and enhance their EHR, so it could be used to its fullest potential according to their workflow and needs — without having to send customization requests to IT. We focused on Problem List functionality, documentation, and how to use widgets, typicals, favorites, and chart displays to personalize Expanse according to each individual physician's preferences.

The benefits of having an integrated system really stood out when Frederick's providers experienced Expanse's efficiency and usability through personalization. They became more confident and at ease — creating a buzz within the hospital. MEDITECH's Physician Advisory Professional Services also accelerated Dr. Wack's progress when he was facing a steep learning curve. He appreciated having an experienced resource at his disposal who could help answer questions and tailor support according to Frederick Health's evolving needs.

Collaborating with physicians across specialties within the Physician Peak Performance Program has convinced me that MEDITECH's Professional Services is the perfect add-on for customers in need of more targeted support. We can help providers with any challenges they are facing, whether on a new EHR implementation or conversion, CMIO Advisory services, or more focused projects such as toolkits and personalization (including specialty widget templates and preferences, documentation tailoring, typicals, or problem list reconciliation).

By finding providers at risk for burnout and taking the time to teach them how to use the EHR more efficiently, we can bring care teams back to why they pursued medicine as a career in the first place — caring for people.
---
MEDITECH Professional Services offers a more personalized approach to implementing your Expanse EHR, for optimum performance.