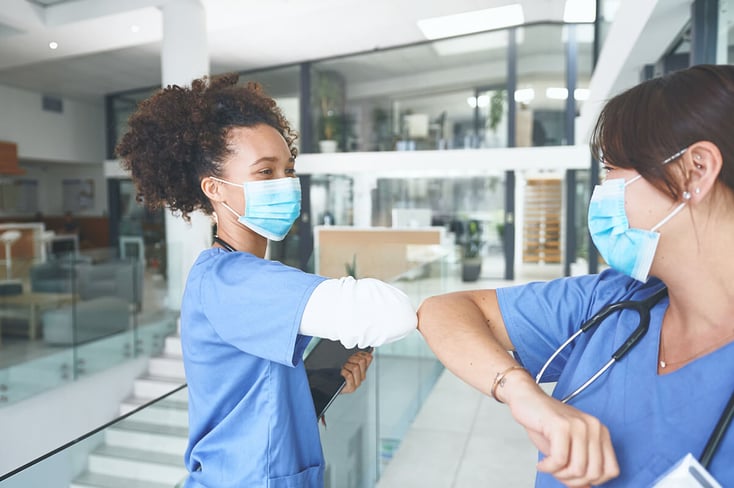 Supporting healthcare staff is so important, especially in situations that involve aggression or threats of violence at work. I recently had a memorable discussion on MEDITECH Podcasts with Kelsey Reed, DNP, at Phoebe Putney Health System (Albany, GA) who is also a member of the State Senate Study Committee on Violence Against Health Care Workers.
According to the resolution creating the state senate committee, approximately 80% of healthcare workers have been assaulted at least once during their careers. Not surprisingly, the stress of the pandemic over the past two years has exacerbated this problem.
"We all know that COVID has taken a toll on everyone's mental health. We see every day how that has affected our patients. Everyone is just on edge. Patients are becoming outraged at changes to our visitation policy or due to emergency room wait times," Kelsey said. "Some think that violence against healthcare workers is a result of the pandemic, but I believe it has simply brought this issue to the forefront.
"Most people would not accept being physically or verbally abused on the job, but as healthcare workers we often just take it. I experienced this myself. I've had patients make death threats against me, and you start to take this worry home with you. It affects you as well as your family. We all need to keep talking about it, to combat this problem together as a workforce. "
Kelsey and I have a meaningful talk about her work on the Georgia State Committee, and she shares strategies undertaken by Phoebe Putney to help support their staff and keep them safe. You'll also gain some key insights about how you can implement a similar program at your organization.
Listen in to our conversation on MEDITECH Podcasts, using your favorite podcast app.
---
Want to make sure you don't miss anything from industry thought leaders in 2022?
Click below to subscribe to the MEDITECH Podcast.