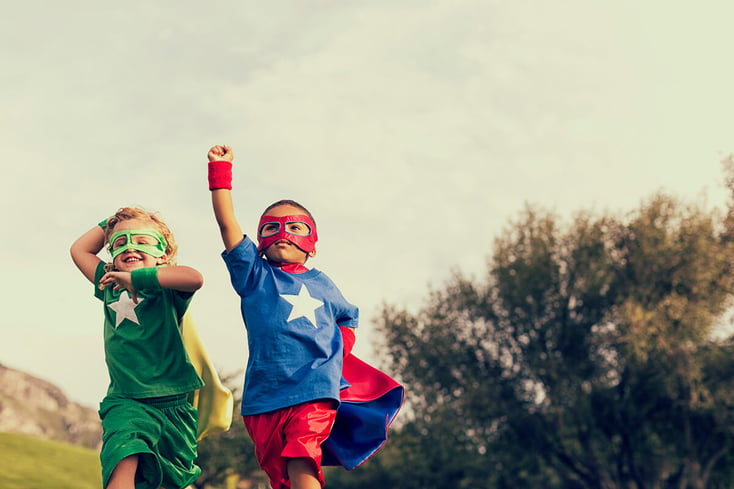 After speaking with Julia Hanigsberg, the President & CEO of Holland Bloorview Kids Rehabilitation Hospital, it's easy to see why she's received so many accolades.
A 2021 inductee into the Women's Executive Network's Hall of Fame, Julia brings an outgoing activist spirit to her leadership of the largest specialized children's rehab hospital in Canada. Her organization treats children with the most complex and difficult conditions in a holistic way, serving their physical, social, and psychological needs through a variety of targeted treatments and programs.

Julia's deep knowledge of the challenges that youth with disabilities face is rivaled only by her understanding of how to effectively spread awareness through fundraising and an engaging social media presence. She personally championed Holland Bloorview's annual Capes for Kids fundraiser by wearing a cape to every meeting and public appearance for one week in March - and this year helped to raise over $1 million by doing so.

In our latest podcast, you'll hear Julia's insights into why health equity and representation are so important for her work. She also shares several examples of how technology innovations have helped to advance Holland Bloorview's goals. Her intelligent, compassionate approach to leadership and culture change was particularly impressive to me.

One Julia quote that stuck with me: "Often the best changemakers are people who know how to do it with a team. It's not necessarily the lone person; it's someone who can bring people around them." That ability to inspire and motivate others is essential for an industry built around caring, especially as the world around us seems to become more unpredictable.

I hope you tune in to hear our full conversation, from wherever you stream your podcasts!
---
Want to make sure you don't miss anything from industry thought leaders in 2022?
Click below to subscribe to the MEDITECH Podcast.