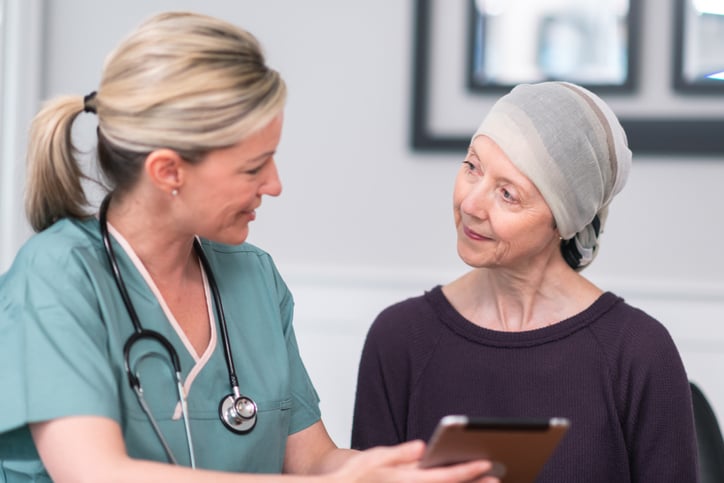 For more than 100 years, Conway Regional Health System has served the communities of central and north central Arkansas, providing high-quality, compassionate care. When given the choice, our patients want to stay close to home for their healthcare needs, rather than make the long trip to larger hospitals.
We recently opened a multi-specialty clinic to provide oncology care, in addition to other specialties like hematology, pulmonology, and rheumatology. This clinic sits on the same campus as our Short Stay Outpatient Unit (SSOU), which also serves as a multi-specialty infusion clinic, providing chemotherapy infusions, as well as other types of infusions.
Bridging care between these locations, as well as other locations in the community is often necessary, especially since many patients require cyclical care. However, at Conway Regional, we were faced with a unique challenge in that while our acute and ambulatory facilities shared a single EHR with MEDITECH Expanse, our oncology department was still on paper.
Given the complexity of oncology care and its tendency to span across multiple care settings, we were quick to recognize that we needed to connect our oncology solution to our EHR to provide more timely care. Without this integration, our treatment plans would be ridden with inefficiencies stemming from fractured workflows, reams of paper, and multiple phone calls.
The previous workflow had clear inefficiencies. Our oncologist and hematologist explained to me how she had to print the treatment plan information from the National Comprehensive Cancer Network ® (NCCN) website, and then write out a detailed master treatment plan on an order sheet and fax it over to our Short Stay Unit. In addition, she would revise and fax the plans with each new admission event, later digging through scanned records to look back at the patient's visit history at the Short Stay Unit. We knew things needed to change, and that is when we elected to be an early adopter for Expanse Oncology.
We recognize the benefits of using an electronic solution in contrast to paper — there is no comparison. We knew we needed to move off paper and we did so, but the game changer was moving our oncology solution to a common platform that we were already familiar with. It made the process seamless from beginning to end.
How integration makes the difference
Having a single electronic chart which includes shared documentation between ambulatory and acute care providers enables our oncologist to easily access Oncology directly from Ambulatory. She can select a treatment plan from a list of suggested options associated with the diagnosis, if necessary.
Before implementing subsequent cycles, our oncologist can review the treatment orders panel for past activity and adjust dosing on an individual cycle or all future cycles. She can also quickly access the NCCN website to receive guidance for current and future care. Lab orders are also integrated with the Ambulatory chart, making them readily available to clinicians while patients are present in the multi-specialty clinic. Having medications automatically broadcasted to the pharmacy enables timely ordering of expensive chemotherapy agents, as well as access to historical administration information.
All of our SSOU staff can work within one integrated service, providing scheduling, ordering, documentation, monitoring, and treatment plan management. With the plan's scheduled dates clearly displayed, staff can make the patient's next appointment without additional phone calls.
Having all these features without the added stress of learning and supporting a complicated system has improved clinician buy-in, as well as care management for patients with treatment plans without disrupting the care for other outpatients requiring cyclical care.
Using Expanse for oncology has also increased our efficiency. Our oncologist is now seeing approximately 25-50% more patients per week since we started using Expanse for oncology. The staff no longer must make follow-up phone calls to obtain updates regarding care provided at other locations. Having full visibility into the patient's medical history allows us to provide coordinated care. This approach provides a safer, more convenient care plan.
Establishing this cohesion across our care settings aligns with Conway Regional Health
System's mission to be bold and exceptional, and to answer the call. Being able to deliver advanced treatments to our hometown community, while also supporting the workflows of our clinicians, is a responsibility that we are honored to fulfill.
---
Want to make sure you don't miss anything from industry thought leaders? Click below to subscribe to the MEDITECH Podcast.