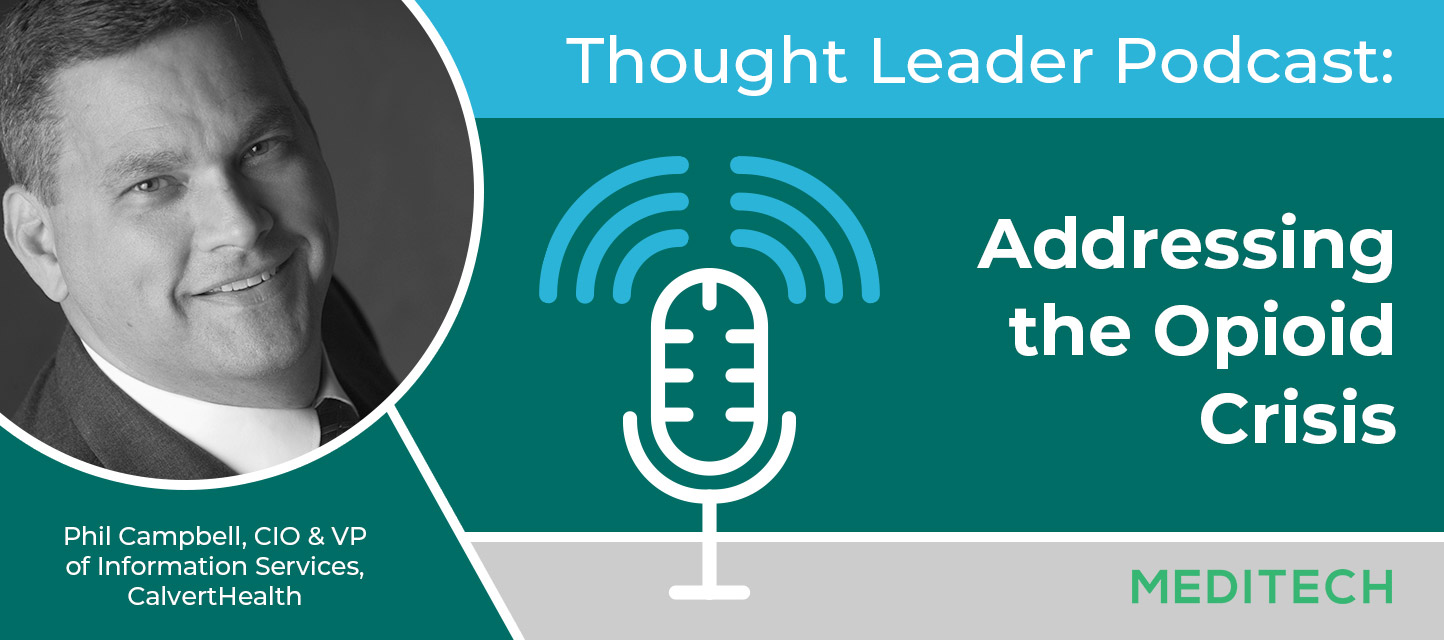 In our latest Thought Leader podcast, I speak with Phil Campbell, CIO and VP of Information Services at CalvertHealth (Prince Frederick, MD), about how his organization has been addressing the opioid crisis through its award-winning Opioid Stewardship Program.
Phil describes Calvert's multidisciplinary approach to providing education and guidance to prescribers within the hospital, as well as reaching beyond the hospital walls to build relationships with community resources. They have already seen remarkable results, including a 94 percent decline in dilaudid use and a 46 percent decrease in the use of other opioids.
Topics covered in this podcast include:
1:18- Personal impact of the opioid crisis on CalvertHealth

2:38- CalvertHealth's proactive approach

5:12- Getting providers to take leadership roles

9:22- Aligning the EHR with Maryland's health information exchange

14:44- Next steps

16:11- Advice for other executives
---
Learn more about MEDITECH Expanse's integrated Opioid Stewardship Toolkit that supports efforts to identify high-risk patients and reduce opioid-related harm.