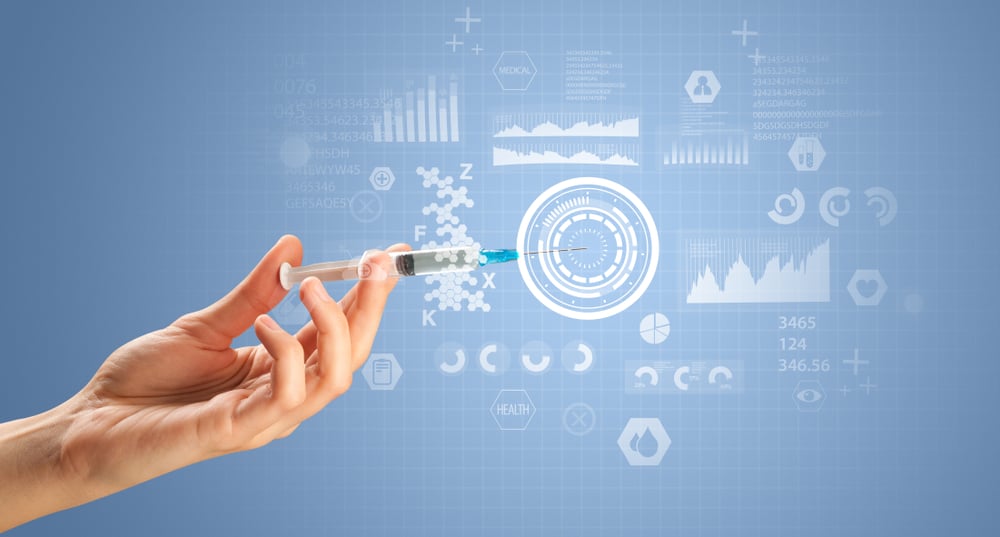 Immunizing as many people as possible is imperative in the fight against COVID-19, and addressing complexities surrounding vaccine distribution requires agility and innovation. At Northwestern Medical Center, it has been our priority to use intuitive technology that ensures a safe and successful rollout to staff and patients. A large part of this strategy has been leveraging EHR workflow guidance and scenarios for vaccine administration. Our work over the last year has been a team effort. Our COVID-19 vaccine rollout has included efforts from our Incident Command group, Pharmacy, Physician Services, Information Systems, and many other ancillary departments.
Background and planning
At the beginning of the pandemic, we set up a COVID-19 hotline to schedule tests and telehealth appointments, created education for our patient portal based on the latest updates from the CDC and Vermont Department of Health (VDH), and implemented virtual visits. Ease of documentation in these areas became crucial in order to operate efficiently in the midst of an evolving crisis.
Evaluating those ongoing initiatives helped inform our planning for the vaccine rollout. Since many staff members have been reassigned to other units due to the pandemic, a streamlined workflow with minimal clicks was vital to accelerate vaccine administration and track vaccine deployment.
Process and results
The COVID-19 vaccine workflow begins with creating two new appointment types, one for each vaccine dose. From there we attached the COVID-19 vaccine note and diagnosis for ease of documentation. Community-wide scheduling drives the vaccine appointment sequence, and shares confirmation details and reminders through the patient portal.
Each vaccine is documented in the EHR, which automatically goes to the Vermont Immunization registry. We created typicals for notes for each type of vaccine, and first and second doses for quick documentation. We created a COVID-19 vaccine widget with specific queries and documentation, set EHR preferences, and favorite orders to increase efficiency in the clinic. With a short list of standard and patient-specific questions, staff don't have to do a lot of digging to verify a patient's status. We utilized our education department to provide real-time documentation education for each clinical staff member who did not normally work in the ambulatory setting.
With our workflow in place, we've vaccinated over 4,000 healthcare workers and it's encouraging that Vermont is 10th in the nation in the number of vaccinations per 100,000 people. Northwestern Medical Center continues to follow guidelines from the VDH on how to prioritize the limited quantities of vaccines. These instructions are changing rapidly and frequently, and our workflows are empowering us to keep up as we prepare to vaccinate the greater population.
Moving forward
Executing a vaccine rollout requires a unified effort and sacrifice across the entire organization. Personally, moving from IT to treating patients at the bedside (after not working in med surg for 14 years) has been an unforgettable experience. Using my experience to assist younger nurses with documentation and patient care is just one example of how we're helping each other during this unprecedented time. From our informatics team to the Progressive Care Unit (PCU), each department understands the significance of being flexible in order to provide the highest quality care.
It's clear that the vaccine is essential in the fight against COVID-19. It will allow us to get back to some level of normalcy, such as patients being able to have visitors, which is so important during these difficult times. One of our mantras here is "it takes a village, let's be the village," and that's our mindset each day at our hospital and at the vaccine clinic, a place of hope and comfort where work is being done to protect our community.
---
Visit our COVID-19 resource page and see how MEDITECH is supporting healthcare organizations during the pandemic.