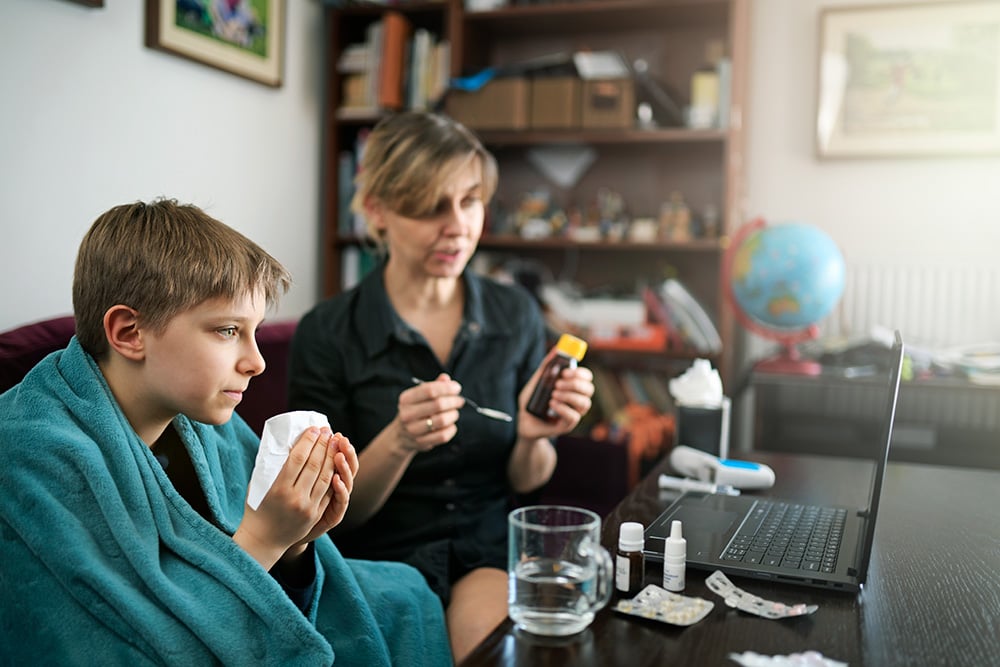 This year, Patient Experience Week is taking on a whole new meaning. Consumers, who once may have rated their healthcare providers based on cafeteria food or convenient appointment times, are now shifting their focus to the most important question at hand — how are you helping to keep me safe during this pandemic?
A new study from the Beryl Institute suggests that despite care constraints, more patients have had good experiences with their providers since the crisis began. One reason may be because many clinicians have been quickly adopting virtual care strategies. Conducting routine visits as well as COVID-19 evaluations via video or phone is reducing the risk of infection in overcrowded waiting rooms.
More than 100 MEDITECH customers (such as Citizens Memorial) have started using virtual visits in the past two months, to connect with their communities and deliver both a positive and safe patient experience. And the stories keep on coming:
I've also been impressed to see healthcare organizations looking beyond virtual visits, to embrace other innovative uses of telemedicine to keep their patients and staff safe. These facilities are showing how creativity and innovation can improve the patient experience even during these unusual times:
At Beth Israel Deaconess Medical Center's (Boston, MA) CommunityOne sites, telemedicine stations have been deployed in the EDs, to allow providers to evaluate on-site COVID-19 patients from outside their rooms, thereby protecting staff and preserving PPE. Devices have also been deployed to inpatient units to allow family members or consulting providers to remotely see the patient. Telehealth templates built into their EHR ensures that providers are answering all the required questions for documentation.
Hospitalists at King's Daughters Medical Center (Brookhaven, MS) are using virtual technology to round remotely with a nurse practitioner stationed in the patient's room, using a laptop and a Microsoft Teams session open. The hospitalist remains in their office working with dual monitors, so they can view both the video session with the patient and the MEDITECH session for documentation. Remote rounds have successfully limited the number of people having to enter an infected patient's room.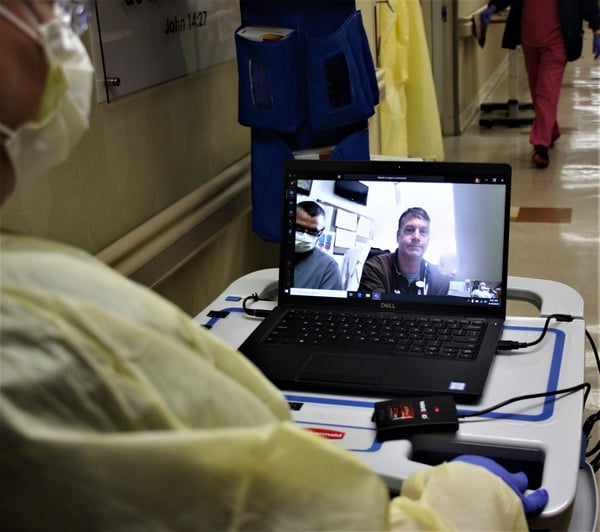 While the current pandemic has put considerable strain on our healthcare systems, I'm amazed that so many organizations are still able to rise to the challenge of putting patient experience and safety first. And it's because of the people - the clinicians, therapists, and staff at these facilities - that represent some the most resourceful and caring professionals in modern society.
With the help of remote technologies, they are making a difference to patients that will long outlive the pandemic itself.
---
Learn how MEDITECH is supporting healthcare organizations during the COVID-19 outbreak.