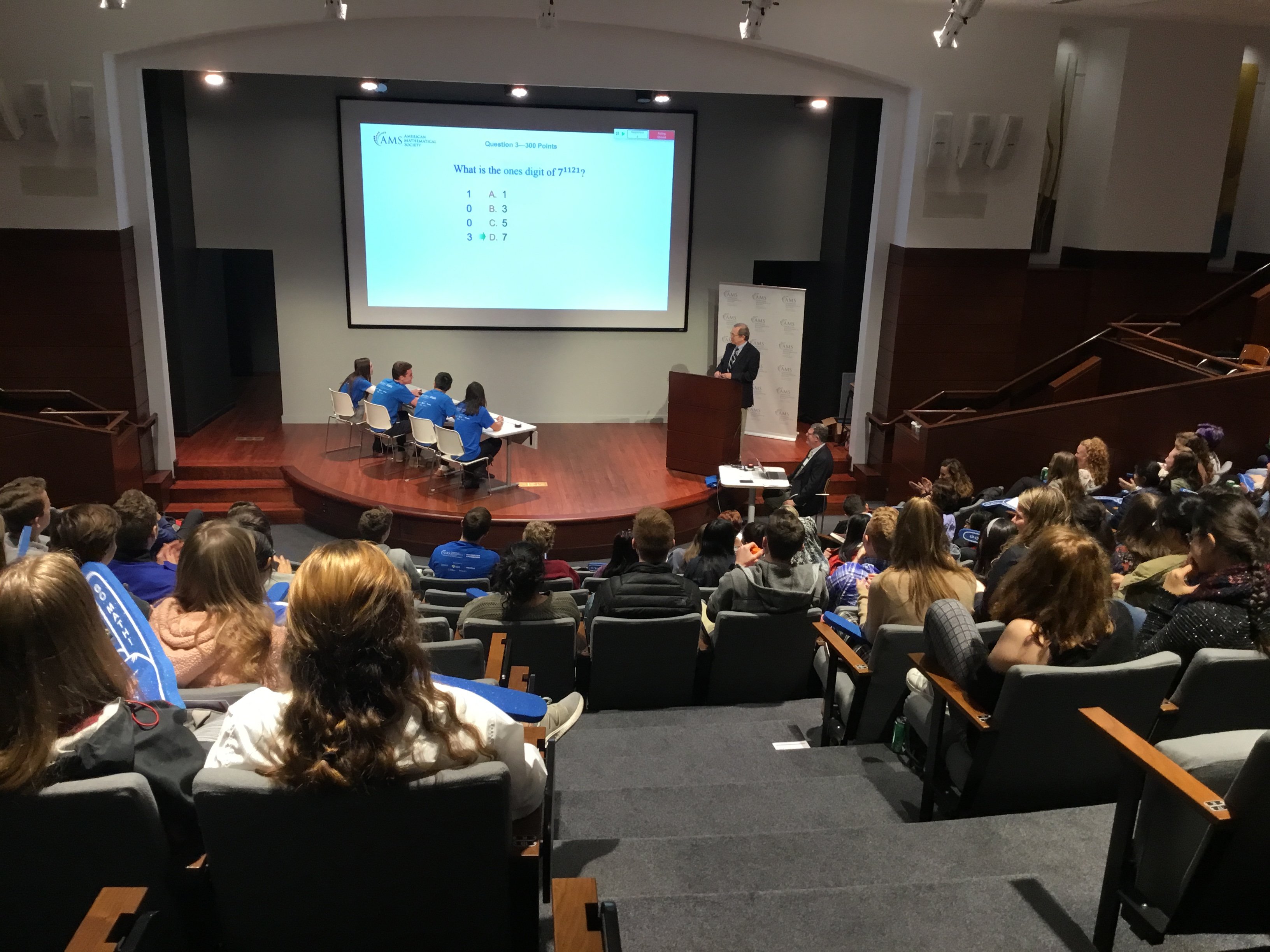 At the American Mathematical Society, it is our mission to create a connected community of people who have a shared appreciation for mathematics and the wonderful opportunities it provides. One way we encourage young people to follow their math aspirations is our Who Wants to Be a Mathematician event. The contest involves over 5,000 students across the country who participate in a multiple-choice quiz show with the chance to win prizes and qualify for the 2020 Who Wants to Be a Mathematician championship.
Recently, we were fortunate enough to have MEDITECH host one of our Who Wants to Be a Mathematician events. Over 130 students and teachers from local high schools came to the MEDITECH facility in Canton, MA, to watch four students show off their mathematical expertise. Everyone in the audience was engaged and cheered on the participants, promoting interest in math and sharing knowledge in a fun atmosphere. The friendly competition inspired an educational morning and being hosted by a company that has a natural connection to innovation made it all the better.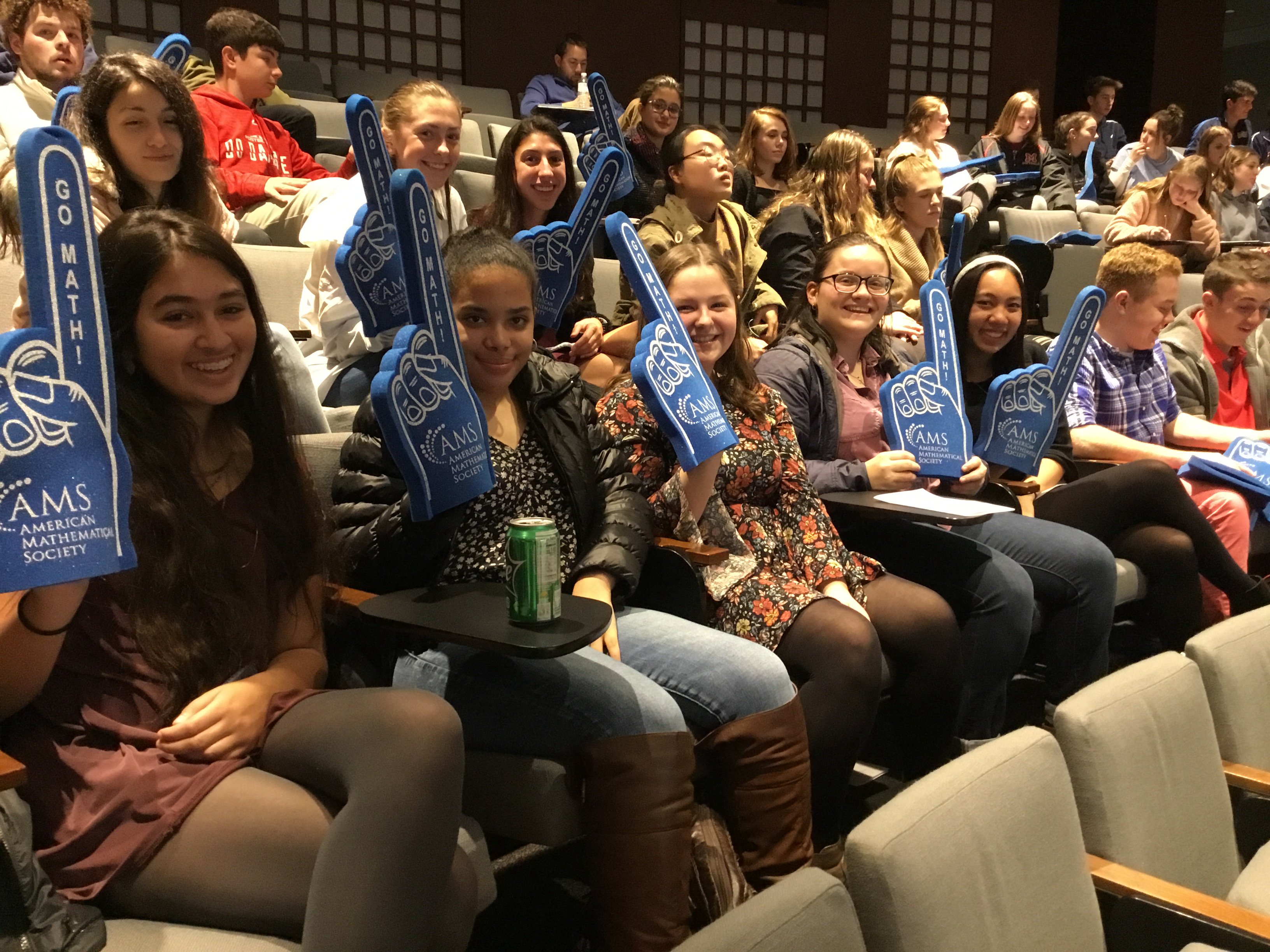 Along with our Who Wants to Be a Mathematician contest, we also welcomed Ken Ono, AMS Vice President and Thomas Jefferson Professor of Mathematics at the University of Virginia, who delivered an opening talk about the life of Srinivasa Ramanujan. A renowned mathematician, Ramanujan had no formal training in math yet is known as one of the most important figures in mathematical history thanks to his contributions in number theory, infinite series, and continued fractions.
Ono discussed how Ramanujan approached formulas with critical and creative thinking, leaving a lasting impact with his research that contributed to the signal processing used in modern-day cell phones. Serving as associate producer and mathematics consultant in the film The Man Who Knew Infinity based on Ramanujan's life, Ono played a few scenes for the students. Each clip shared lessons all young people can learn about Ramanujan's desire to share the meaning and importance of his work against all odds.
We'd like to say thank you to all of our sponsors who make Who Wants to Be a Mathematician possible as well as MEDITECH for hosting us and promoting technology in a positive way for the past 50 years. Congratulations to Nam Pham, representing Canton High School, for winning the Who Wants to Be a Mathematician event. At the AMS, we look forward to supporting the mathematical sciences with future events in 2020.
---
Meet MEDITECH's Innovators and see how Expanse improves care.