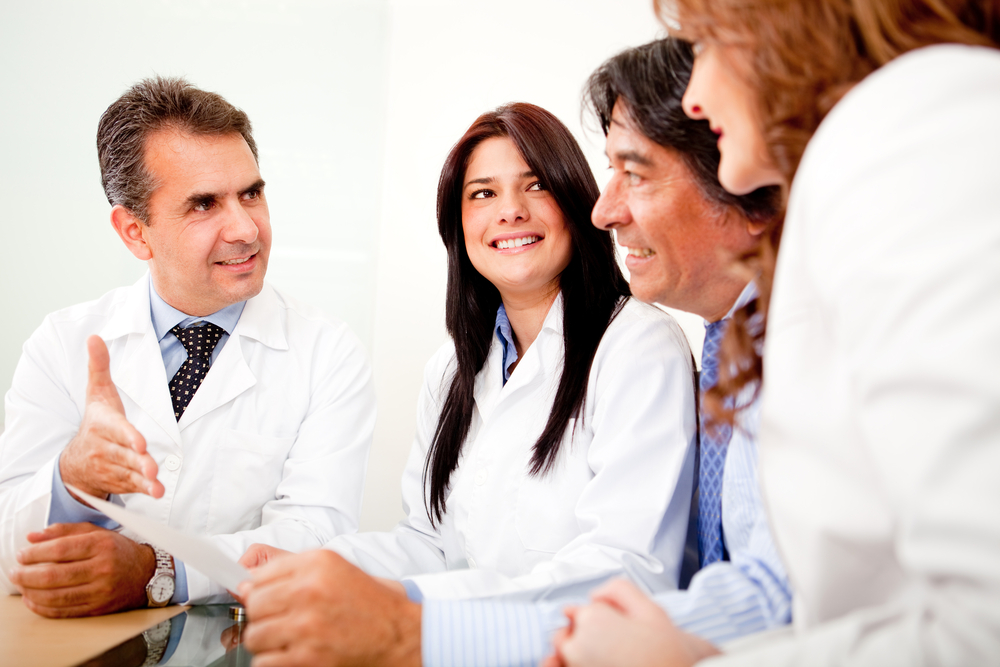 Healthcare organizations without strong partnerships often find themselves in silos, lacking the right resources and guidance to be efficient with their technologies and reach their full potential.
MEDITECH's Professional Services offers a personalized approach to help solve this problem, sharing technical knowledge and speciality services that drive predictable and positive outcomes.
By providing experienced professionals coupled with industry-leading tools and techniques, our Professional Services team collaborates with organizations to help meet specific EHR objectives and execute on deliverables. Here are five examples of how Professional Services helped drive positive outcomes:
Uncovering COVID-19 insights at Newton Medical Center
As a top 100 rural and community hospital, Newton Medical Center (Newton, KS) is committed to finding innovative ways to protect their community from the spread of COVID-19. By leveraging BCA and working alongside MEDITECH Professional Services, Newton Medical Center created COVID-19 dashboards to uncover insights needed to care for their patients during the pandemic. Real-time tracking ensures that staff have timely access to the data they need to make the best, most informed decisions, whether related to bed occupancy, testing, or PPE.
"We used MEDITECH's Professional Services for a project in the past and they were very responsive and great to work with. They reached out to our Incident Command team at the right time to offer their assistance with COVID-19 efforts. We wanted to track patients in-house who had been tested and run occupancy stats from certain locations, but our Professional Services analyst brought more ideas to the table and expanded what we would be able to look at."
-Kelly Lippold, Director of Clinical Informatics, Newton Medical Center.
Improving RVU transparency at Golden Valley Memorial Healthcare
Golden Valley Memorial Healthcare (Clinton, MO) employs a dedicated Health Information Management team to ensure RVUs are accurate. The current inefficient processes for tracking, validating, and subsequently sharing RVU data with physicians eventually led to upwards of 150 hours of manual validation — as well as burnout of their HIM staff.
GVMH was already using MEDITECH's Business and Clinical Analytics solution to automate reporting in other areas of their organization. Since their own staff were occupied with the upcoming Expanse migration and other high priority projects, they turned to MEDITECH's Professional Services division to supplement their resources and find efficiencies. Professional Services helped them to merge disparate RVU data sources and create dashboards to visualize the results in a meaningful way.
"It's nice to have an idea and actually have that exact concept delivered without shortcomings and workarounds. We were able to get exactly what we wanted without having to compromise. Without years of experience it would be difficult to get a solution as good as what we received from MEDITECH's Professional Services."
-Tara Dull, Health Information Management Director, Golden Valley Memorial Healthcare.
Upgrading to Expanse, Implementing new Acute, Ambulatory, BCA and Population Health solutions at Frederick Health
Frederick Health (Frederick, MD) has already seen success collaborating with MEDITECH, working together to reduce their sepsis mortality rate by 65%. The organization continued in this positive direction by tasking Professional Services for their upgrade to Expanse with the addition of Ambulatory, BCA and Population Health to create and program manage the plan for.
The collaboration between Frederick Health's IT department, MEDITECH Implementation teams, and Professional Services provided a platform for clear project communication, enabled an extensive project plan which outlined the resources and tasks needed to build, test and train in order to execute a successful live. The addition of a new CMIO also required a quick boot-camp done by a professional services physician to bring him up to speed and show the power and capabilities of the Expanse.
"As the new CMIO for our system, I greatly appreciate the valuable assistance provided by MEDITECH's physician advisory professional services. Our engagement significantly accelerated a steep learning curve. In particular, Dr. Hsu, the MEDITECH physician advisor, was extremely knowledgeable and flexible in tailoring his support to our evolving needs."
-Robert Wack, M.D., Chief Medical Information Officer, Medical Director, Continuum of Care, Frederick Health
Increased provider efficiency and optimized workflows at Citizens Memorial
In an effort to increase provider efficiency and optimize workflows, Citizens Memorial Healthcare (Bolivar, MO) decided to work with Professional Services to help achieve their desired outcomes. Professional Services assisted in their efforts by suggesting a strategy for follow up provider education which included CME's, and engagement with their providers on how to personalize preferences, documentation, summary screens widgets etc to match and streamline their workflow.
Citizens Memorial saw success in this approach, receiving positive feedback from one follow-up education session that included 54 registered physician participants and another 5-10 "walk in's." Providers at Citizens Memorial continue to work closely with MEDITECH in the age of COVID-19, using virtual visits to keep clinicians and patients safe.
"The MEDITECH Professional Services consultants were very helpful in working with us to meet our goals and objectives for provider efficiency and optimized workflows. This was a big help from Professional Services and the MEDITECH Physician, Dr. Yeaman."
-Louis B. Harris, MD, Citizens Memorial Hospital
Improving financials at Lawrence General Hospital
When Lawrence General Hospital (Lawrence, MA) went LIVE with MEDITECH Expanse in 2019, they credited the successful launch to a highly collaborative planning process and strong technical support for their care teams. This partnership has continued with MEDITECH's Professional Services team playing a key role in Lawrence General's revenue cycle, general financials, and reporting projects post go-LIVE.
Several initiatives were identified by Lawrence General and the Professional Services team was able to execute them to reduce inefficiencies, while increasing system automation through the capabilities of Expanse. Strong management oversight and communication throughout the process ensured Lawrence General met their organizational goals and objectives.
"The work of the Professional Services team has been invaluable in our ongoing optimization efforts with revenue cycle, general financials, and reporting post go live. The team members were keenly knowledgeable on the MEDITECH products, healthcare systems, and department workflows. We are very pleased with the MEDITECH Professional Services organization and have used them repeatedly for numerous engagements."
-Michael LeBlond, Chief Information Officer and Chief Technology Officer, Lawrence General Hospital
---
Don't miss the MUSE Inspire Online event about MEDITECH Expanse, August 25-27. Hear about implementation tips, success stories, and lessons learned from your peers.