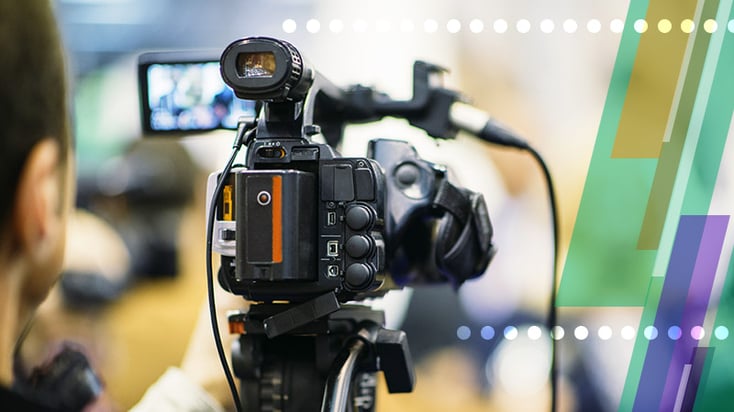 We love sharing stories that highlight the passion and innovation of our customers and corporate leadership. Recently, we were fortunate to have several of these leaders sit down with popular industry influencers for a series of video interviews, giving voice to their passion and commitment to healthcare. Throughout these interviews, they share their vision for moving healthcare forward by focusing on innovative approaches to health equity, interoperability, clinical decision support, and other wide-ranging topics.
Here are six interviews we encourage you to watch:
David Byers, MD, Senior Medical Director for Infectious Disease at Southern Ohio Medical Center (Portsmouth, OH)
Interviewed by Dr. Jake Lancaster, CMIO at Baptist Memorial Health Care, for This Week Health
In this Town Hall, Dr. Byers shares how Southern Ohio Medical Center identified C-difficile as a top priority for its organization and how through collaboration with MEDITECH Professional Services, the quality team was able to implement new workflows and clinical decision support to reduce hospital acquired C-difficile rates by 30%. SOMC also saw a 32% relative change in canceled tests.
Helen Waters, Executive Vice President and COO, MEDITECH
Helen Waters was featured in two separate interviews:
Interviewed by John Lynn, Founder of HealthcareScene.com, for Healthcare IT Today
In this interview, Helen and John discuss the culture of MEDITECH, how the COVID-19 pandemic accelerated the roll out of technology, MEDITECH's market perception, and her vision for the future.
Interviewed by Bill Russell, Founder and Host of This Week Health
In this keynote interview, Helen and Bill reflect on MEDITECH's recent KLAS success, the evolution of Expanse, and MEDITECH's approach to supporting usability, fiscal sustainability, interoperability, and value-based care.
Julia Hanigsberg, President and CEO of Holland Bloorview Kids Rehabilitation Hospital (Toronto, ON)
Interviewed by Colin Hung, co-founder of the #hcldr tweetchat, for Healthcare IT Today.
In this interview, Julia and Colin discuss Holland Bloorview's approach of looking at the whole child, listening to their needs, and offering programs like music, arts, participation and inclusion, and pathways to employment. She also shares details on three of Holland Bloorview's innovative projects, including brain-computer interfaces that allow children to control their environment, a smart watch to call attention to increased anxiety, and gamification of physiotherapy as a fun way to encourage mobility and exercise.
Mike Cordeiro, Director Interoperability Market and Product Strategy at MEDITECH and Paul Wilder, Executive Director of CommonWell Health Alliance
Interviewed by John Lynn, Founder of HealthcareScene.com, for Healthcare IT Today
In this interview, Mike and Paul share their perspectives on how regulations like TEFCA are helping to drive interoperability forward in the United States and how CommonWell's nearly ten years of focus on nationwide interoperability has put them in a strong position to become a Qualified Health Information Network (QUIN). They also share the benefits of multiple vendors coming together to drive interoperability standards and the critical role record locator services play in extending interoperability beyond the local level.
Tom Kurtz, CAO, Memorial Healthcare (Owosso, MI)
Interviewed by Bill Russell, Founder and Host of This Week Health
In this Newsday episode, Tom and Bill discuss how improving the patient experience doesn't have to come at the cost of clinician well-being. They also discuss The Joint Commission's new standards aimed at reducing healthcare disparities and how Memorial Healthcare is currently using analytics to identify social determinants of health and engaging with community organizations to offer services that will move the needle.
Do you have a story to tell? Reach out to us at Story@meditech.com and share your experience. We'd love the opportunity to get your story front and center in the industry.
---
Stories like these are what make healthcare work. Tell us what you've done, and together we can amplify those successes.