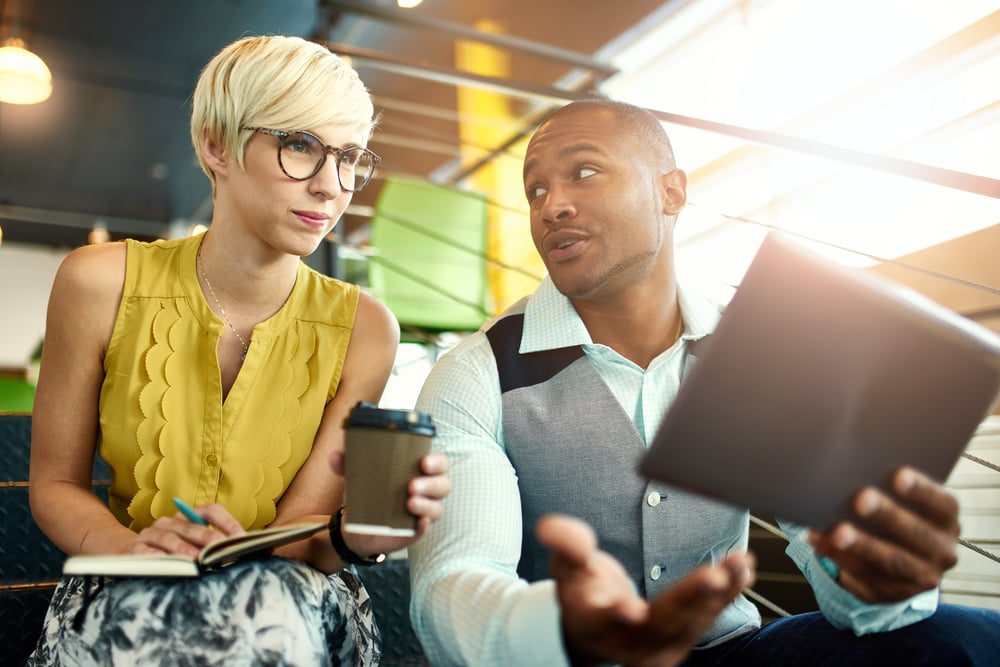 This season is always a time of reflection, of appreciating the people and things that have brought value to our lives and continue to inspire us. In this spirit, I'd like to recognize some of the leaders on social media I've learned from this year, who have introduced me to new ways of thinking about healthcare and the ways that technology can connect us to each other as we look forward to 2022.
Colin Hung @Colin_Hung LinkedIn
Colin is the CMO and editor of Healthcare Scene, as well as the co-founder of Healthcare Leadership Blog #hcldr. A leader in the health IT community, Colin was featured on our MEDITECH Podcast sharing his insights about why social media is poised to lead the Health IT community towards a brighter future. Check out some of Colin's legacies and memories of 2021.
Cathy Turner, BSN, MBA, RN @MEDITECH_Nurses
Cathy is a well-known industry leader in nursing informatics as well as an Associate Vice President at MEDITECH. She is also an adjunct professor at Northeastern University's Bouve College of Health Sciences. Becker's Hospital Review recently named her as one of the "Women in HIT to Watch" in the coming year.
Charlotte Jackson @CJMEDITECHInt
As Chief Executive Officer of MEDITECH International, Charlotte engages with many of our MEDITECH UK and MEDITECH SA customers on Twitter and LinkedIn. I always look forward to seeing her share the latest customer successes. The CEO Magazine highlighted Charlotte in their September 2021 issue.
Jennifer Zelmer, PhD @jenzelmer LinkedIn
The President and CEO of Healthcare Excellence Canada, Jennifer is an authority on universal patient safety and quality issues. She regularly shares posts from Canadian healthcare organizations supporting diverse communities, patient education, and ongoing national healthcare initiatives. Dr. Zelmer shared her pandemic experiences as well as her predictions for the future on the MEDITECH Podcast.
Dr. Vivek Murthy @vivek_murthy
Doctor, author, and U.S. Surgeon General Murthy shares his personal reflections on healthcare and the pandemic on his personal Twitter account. I recently learned more about Dr. Murthy and his latest book Together: The Healing Power of Human Connection in a Sometimes Lonely World on the Music and Mind podcast— a series with scientists and medical practitioners exploring the powerful impact of music on both mental and physical health.
Dr. Esteban Lopez @DrEstebanLopez
Known as a results-oriented provider for the Latinx community as well as a physician thought leader at Google Cloud, Dr. Lopez was also recently recognized among the top 100 OUTstanding LGBT+ Executives for 2021. He is dedicated to addressing issues of health equity, which he discussed on a recent MEDITECH Podcast.
Julia Hanigsberg @Hanigsberg LinkedIn @hbkidshospital
President & CEO of Holland Bloorview Kids Rehabilitation Hospital in Toronto, Julia is a great example of how a health IT leader can use social media to connect with her healthcare community, especially during the pandemic. In 2021, Julia was named to the Women's Executive Network Hall of Fame. She continues to be a great example to share when mentoring executives and clinicians on social media.
Wishing everyone a happy, safe, and social new year!
---
Learn how MEDITECH helps organizations navigate the digital transformation in healthcare.