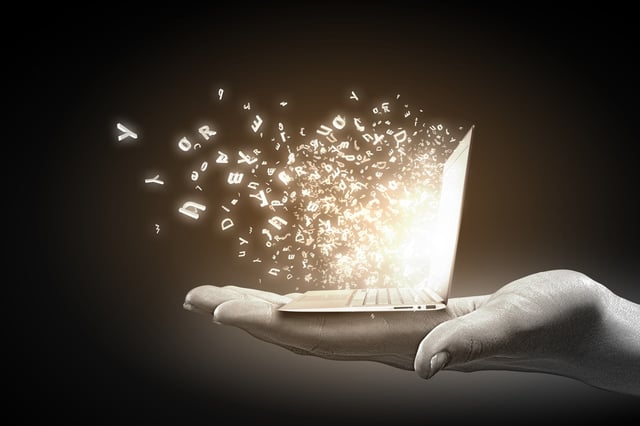 All year, the MEDITECH Blog has given industry thought leaders a platform to share their stories and their strategies for success. Patient portals, cyber attacks, the latest MACRA news; if it's happening in healthcare, we're talking about it. In case you missed them the first time around, we've rounded up MEDITECH's five most popular blog posts of 2017.

P.S: If your New Year's resolution is to stop missing out on great MEDITECH content, we've got you covered. Subscribe now for all of the exciting posts that we have planned for 2018.
1. The story of one hospital's 59-minute disaster recovery
Drama, suspense, data recovery, this story of a server failure at Salinas Valley Memorial Healthcare System has it all. After their server room experienced water damage, the hospital's systems began to fail one by one. Find out how Salinas Valley used a pre-established disaster recovery plan to identify the problem and get their systems back up and running in record time.

2. 5 vital EHR features to help reduce sepsis
Sepsis is a critical issue in healthcare, contributing to nearly 50 percent of hospital deaths. With this staggering statistic in mind, care providers are eager to find ways to increase early detection and improve survival rates. Read on to learn what sepsis-battling tools providers can look for in an EHR, and how these tools can be leveraged to better combat the deadly disease.

3. 5 Ways Nurses can use EHRs to help with pain management
With deaths by opioid overdoses at epidemic levels nationwide, providers know that they need to help patients manage pain without falling into cycles of substance abuse. In this post, MEDITECH's Nurse Advisory Committee comes together to talk about possible pain management solutions, and how EHRs can provide support.

4. How to recruit your next generation of health IT professionals
It's no secret that staffing is a major challenge in the healthcare industry. In rural areas, qualified staff can be even harder to find and recruit. In order to find experienced candidates, Richard Temple, CIO of Deborah Heart and Lung Center in Pine Barrens, New Jersey knew that he needed to get creative. Learn how a partnership with a local community college turned out to be a success for both the organization and the surrounding community.

5. How to survive your next home care audit
Much like a trip to the dentist, auditor visits are necessary, but not much fun. Just remember, preparation is power! Armed with MEDITECH's tools, home care agencies can build audit preparation into their daily routines to ensure that their next visit goes smoothly.
---
Subscribe to our newsletters and blog to make sure you don't miss out on any great content in 2018!