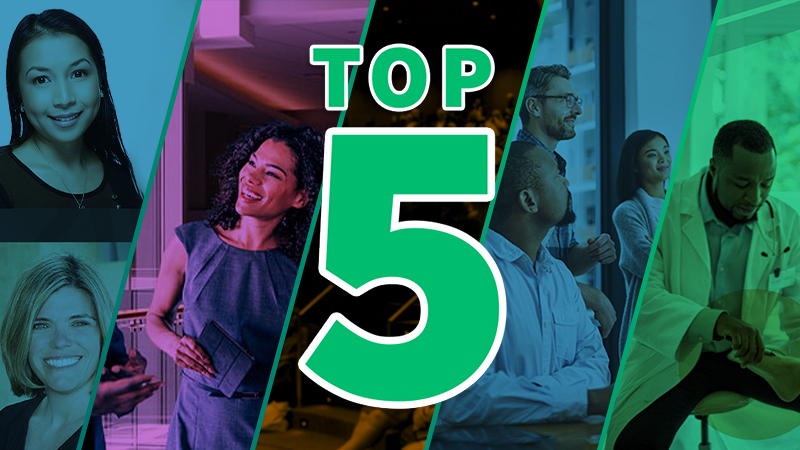 As we reflect on 2022, I invite you to look at the stories that resonated most with our blog readers. Whether it's a celebration of International Women's Day, a collaborative event to lead change, or a new design system to champion the user experience, the health IT community has worked tirelessly to propel healthcare forward. To help celebrate our collective successes, I am excited to share MEDITECH's top 5 blogs of the year.

1. Celebrating women, breaking the bias

Christina Noel, Social Media Manager, MEDITECH

In celebration of International Women's Day, some MEDITECH team members shared stories about those who inspired and paved the way for them. Let us introduce you to just a few accomplished, compassionate women who make MEDITECH and our healthcare communities better for everyone.

2. Calling all changemakers to MEDITECH LIVE


Helen Waters, Executive Vice President, Chief Operating Officer, MEDITECH

In this introduction to the inaugural MEDITECH LIVE event, we set the stage for what would result in two of our top five blog posts. The building of anticipation for the event and the individuals featured gave everyone a peak behind the curtain of a great sharing of perspectives, passion, and commitment.

3. A new era of health IT transformation revealed at MEDITECH LIVE


Helen Waters, Executive Vice President, Chief Operating Officer, MEDITECH

This blog recaps MEDITECH LIVE and provides resources for those unable to attend. The event highlighted some of the industry's challenges and demonstrated opportunities ahead. Check out this blog to hear more from leaders and changemakers across disciplines.

4. How a design system lays the foundation for a better user experience


Greg Leach, Associate Vice President, Product Development, MEDITECH

Atrium, our design system that assists our product development teams, is the focus of this blog post. We give insight into why Atrium is essential to MEDITECH, and the users of our platform. This blog dives into this critical component of our success, building confidence that our customers can trust us to succeed in designing workflows.

5. 4 ways Berkshire Health System is optimizing Expanse Ambulatory


Dr. Mark Snowise, Chief Medical Information Officer, Berkshire Health Systems

Rounding out the top five is a look at the strategies Berkshire Health System employed to ensure a successful implementation of Expanse Ambulatory. Berkshire's CMIO, Dr. Mark Snowise, shares tips that can help providers use MEDITECH to spend less time hunting through data, and more time interacting with their patients.

On behalf of MEDITECH, we look forward to another year ahead of sharing and learning with you. Stay connected in the new year by subscribing to the MEDITECH Blog, and continue the conversation on social media. Happy holidays!
---
Be sure to subscribe to our award-winning blog to read content from healthcare IT's most influential thought leaders in 2023.