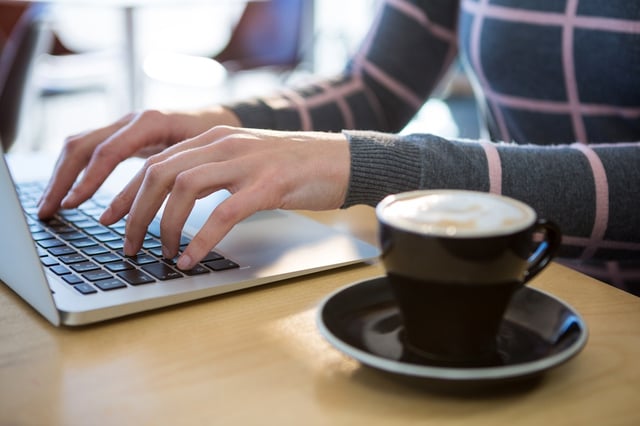 Here at MEDITECH, we work to create insightful content and provide a platform for thought leaders in the healthcare community to discuss industry trends and solutions. From sharing customer success stories, to tips and suggestions on how to navigate the transforming world of healthcare, the MEDITECH blog has become a go-to resource for healthcare leaders.
These four can't-miss blogs are certainly worth a second, or even a third read. Be sure to subscribe to the MEDITECH blog so you're tuned in for all the exciting posts we have planned for this year and beyond.
1. Beyond the numbers: Creative ways to address population health
Population health goes beyond collecting and analyzing data. Frisbie Memorial Hospital found that the underlying issue of hunger within their community was affecting the efficiency of their ED. Learn about the creative ways the hospital addressed population health concerns and how they work to keep patients healthy beyond the hospital walls.
2. How and why you should implement an antimicrobial stewardship program
According to the CDC, between 20% - 50% of antibiotics prescribed in U.S. acute care hospitals were deemed unnecessary or inappropriate. That staggering statistic raised the attention of HCA Healthcare, who decided to collaborate with MEDITECH and take action. Read on to learn how their Antimicrobial Management Program (AMP) helped improve proper use of antibiotics.
3. 5 tools designed to prevent nurse burnout
Nurse burnout is an issue that can't be overlooked since it impacts staff and puts patient safety at risk. After attending an Advisory Board session on nurse manager overload, we wanted to share some burnout prevention tips. See which tools can give nurses more time to do what they do best: care for patients.
4. How providers can bridge care gaps caused by social determinants of health
Care providers do all they can to ensure patients have the best possible outcomes. However, the reality is that only about 20% of a patient's health is determined by the clinical care that happens during provider visits or hospitalization. Bridging care gaps caused by social determinants is no small task, but Southwestern Vermont Medical Center has proven they are up for the challenge! Read on to learn about the strategies they've used to address social determinants of health.
---
Subscribe to our newsletters and blog to make sure you don't miss out on any great content in 2018!