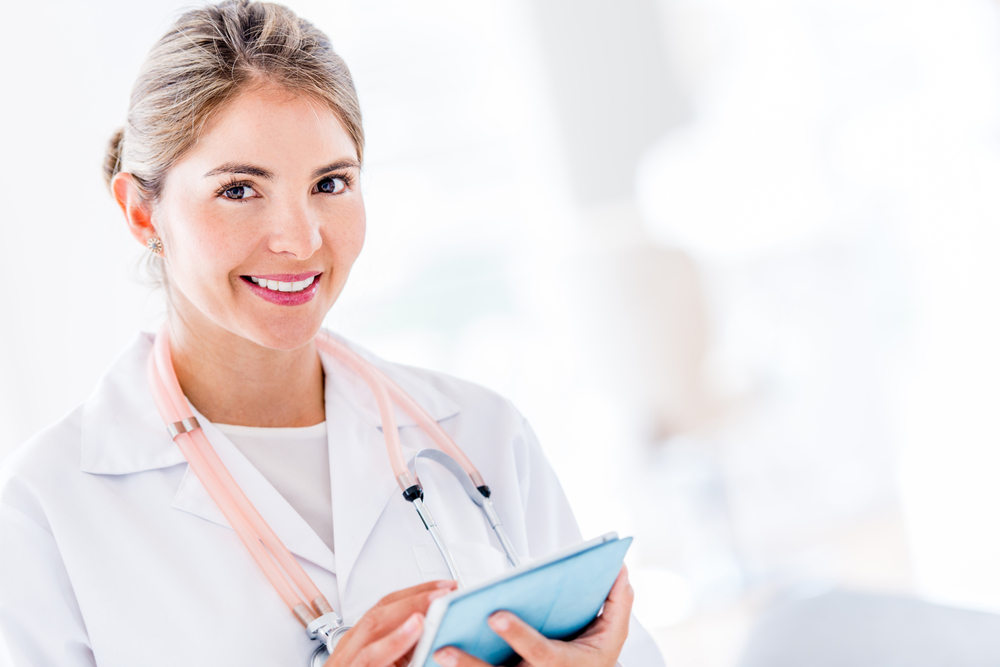 In a recent survey conducted by KLAS, 45 percent of physicians disagreed with the concept their EHR helps them provide quality care. That's an astounding — and troubling — number, especially when you consider that EHRs are becoming just as widespread and integral to health care as tongue depressors.
So, what can clinicians, executives, and EHR vendors do to address this gulf between technology adoption and acceptance?
What KLAS found by surveying 20,593 respondents from 103 independent care providers is that organizations perform better and report high levels of clinician and patient satisfaction, when they focus on the humans using the EHR, rather than the technology itself.
This flips one EHR misconception — that if we're spending lots of money on this technology, shouldn't the tech itself be the solution? — on its head. In fact, KLAS found that many lower-performing organizations believe their EHR should be doing all the heavy lifting, which results, ironically, in a system that never truly delivers on its promised benefits.
Here's the truth about improving clinician satisfaction with the EHR.
So, what are some of the factors that improve clinician satisfaction with IT — and, as a result, also improve patient care? Through our research, KLAS has identified three main areas of focus:
Mastery. Physicians and clinicians are masters of their craft, but not of their technology tools. Successful organizations know that newly hired physicians need more than six hours of initial training. They also know that the quality of teachers matter, including knowing and speaking to the clinical workflows of the people they are educating. Finally, users must be trained on how to get data out of the EMR, just as much as getting data into the EMR.

Comfort. The level of EMR personalization an organization has is often the best predictor of clinician satisfaction. Take the time to build your EHR preferences around the people who use it. We found that personalizations aimed at helping users get data out of the EMR tend to help them the most.

Shared ownership. Successful organizations structure their governance so that small and critical optimizations can move along quickly, even while getting valuable feedback from their clinicians. People are more likely to learn and use technology that they feel vested in, that they have contributed to, that is "theirs" — which is why you should always keep your providers engaged with the process.
There is no 'buying your way' to EHR satisfaction.
One thing that doesn't result in high clinician satisfaction? Spending more money on IT than you need to. As it turns out, some of the best ways to improve providers' experiences with their EHR are either low- or no-cost — like revising job descriptions for clinical informaticists or restructuring your EHR advisory committee.
Helping clinicians to trust in their EHR is another key to improving satisfaction. For example, Benefis Health System (Great Falls, MT) set a goal to provide immediate help to clinicians from the informatics team. The hospital provided newsletters and flyers at clinical workstations — which identified who to call in specific situations, and trained the help desk to determine whether the need was clinical or technical. As a result, Benefis scored in the 88th percentile for provider trust in their IT system.
For the best results, open lines of communication.
Whatever their specific methods, the most successful hospitals we surveyed all shared a dedication to open and clear communication among all of the stakeholders — providers, managers, IT staff, and executives. This approach ensured that clinicians always felt supported, and reinforced the idea that they can provide higher quality care to patients because of their EHR — not in spite of it.
If you want to improve clinician satisfaction, here's the best advice I can give: Measure the feedback of your providers. Conduct surveys, collect results, and identify where your EHR performs well, and where it can be improved. KLAS can help you to do this, and free tools like Survey Monkey can also provide snapshots of what clinicians think of their IT system.
Ultimately, we all need to make the shift to where every physician in the country can say, "before EHRs, it was like the Stone Age." By working together, sharing experiences among hospitals and practices, and staying focused on the people using the EHR, I believe we're well on the way to making the potential of an EHR revolution a reality.
---
MEDITECH has been named the KLAS 2019 for Acute Care EMR (Canada).